Government will soon have the power to predict everything.
At the opening of the 1999 blockbuster file, The Matrix, Morpheus, the guide, offers Neo, the hero, a choice. The choice is to take one of two pills. "This is your last chance. After this, there is no turning back. You take the blue pill - the story ends, you wake up in your bed and believe whatever you want to believe. You take the red pill - you stay in Wonderland, and I show you how deep the rabbit hole goes. Remember, all I'm offering is the truth - nothing more."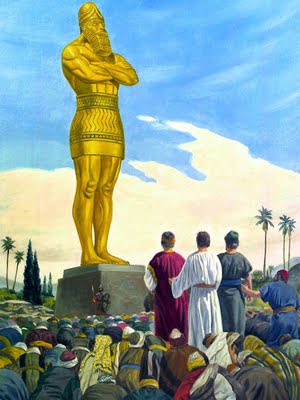 You will shortly be asked to bow before the idol. What will you do? Did you really think it was just a story for children?
LOS ANGELES, CA (Catholic Online) - This may be one of the most important articles you read on Catholic Online, or anywhere for that matter. This may be your only warning of what's coming.


In
The Matrix
, Neo realizes the world in which he lives in an illusion, fabricated by a computer that has enslaved every human and uses them as living microchips. However, a small band of humans has actually escaped this enslavement and lives an impoverished existence deep underground in a settlement called Zion. From their base in Zion, they fight back against the Matrix.
The film is naturally a critique of modern society and the fact that we swim in a world that feels comfortable and enjoyable, a pleasant wonderland where life is good and we can be ambivalent, even ignorant, without consequence. 
Over a decade ago, this was a critique of our blasé attitude towards the rest of the world and life in general.
What Americans don't understand is that we are now much closer to living in "The Matrix" than we think.
Are you ready to take your red pill? You'll be surprised to see just how far the rabbit hole goes.
In early June, Edward Snowden informed the world that the U.S. government was conducing massive surveillance of worldwide communications which included metadata -supposedly anonymous information, on Americans. Although the program, known as PRISM, operates with metadata, the NSA also has the ability to target specific individuals and their communications.
Most Americans have adopted a wait and see attitude towards the program, not knowing if the program, which has allegedly stopped over 50 terrorist attacks, is worth the sacrifice of privacy. In fact, many Americans seem okay with the program, since it allegedly operates on anonymous data.
In October, a massive facility comes online in Utah, which will allow the storage of one yottabyte of data. It's an astronomical quantity of information, well beyond anything we can presently comprehend. When this facility comes online, we will be inadvertently entering a brave new world of mass surveillance and control.
Control? That's what many people don't realize is the danger. It sounds like something out of a science fiction movie, yet every other element is already in place. Consider this:
1.    The NSA is constructing a massive surveillance facility capable of monitoring most, if not all of the world's communications in real time. When needed, those activities can target individuals anywhere in the world.
Even in the Oval Office
.
2.    We surrender a massive amount of specific data online. Our IP address is linked to our computers and devices, our social networks include our pictures,
our preferences and likes
, and all sorts of information. Our financial records are all online, think about your credit report. Any criminal record, or other public record you have is now databased somewhere online too. Finally, with the advent of Obamacare, your medical records will all be online. In short, everything anyone would ever want to know about you is going to be stored online, in searchable databases.
3.    New predictive software can actually reveal where you will be in the future and what you'll be doing. A new program called "Far Out,"
discussed by Catholic Online in this story here
, boasts the ability to predict where you will be months, even years in advance. It works by identifying patterns in your behavior and interactions between individuals. It then makes predictions that are amazingly accurate long into the future. The program proves that predictive software exists and it can gaze farther into your future than you think.
4.    An important business is that of
trendspotting
, which is predicting what fads will be popular in the future.
Trendspotting gives marketers a "heads up"
which allows them to position products in front of where people will be in the weeks and months ahead. This multi-million dollar industry proves the power of predictive methods.
5.   
Our media is already controlled by just a few powerful corporations
and is interested in money far more than truth. The notion of a free press in America has long been discredited.
Now, imagine a giant government database where the private and public information for every person is aggregated. All that's left is to apply the algorithm that will do the analysis.
Combining these records, an algorithm could conceivably discern your attitudes, political affiliation, your health, and even how long you're likely to live. Where you work, how much money you make, who and what you like, all that's already in the equation. Social networks like Facebook already use this information to display ads for content you might prefer. If Facebook can do it, why not the government?
The implications are horrifying.
Imagine the government tapping into this wealth of data to make decisions about you. Everything from hiring to healthcare. Who needs a death panel when a computer can predict your lifespan? The matrix will make your major healthcare decisions for you.
More nefarious, what happens when the politician in power decides to use the data to start predicting the future? Just as Nebuchadnezzar consulted astrologers, so might Obama consult the NSA to discern trends.
That's powerful information to have. Where will people be, and what will they be thinking months from now? More importantly, with all of the world's data flowing through government hands, what happens when someone decides to manipulate it? Eventually, public perception can be managed by suppressing some thoughts and ideas while secretly promoting others.
What agendas will our future leaders have for us? How will we know our perceptions are being shaped? In the past, governments have spent massive budgets to shape public perception through propaganda, and control of the media. There's no reason to believe they won't do the same using 21st century technology. To a great degree it's already happening. Now it can happen in ways you haven't even imagined.
As Neo was warned, "The Matrix has you."
Welcome to "Zion."
How do you like it?
---
Copyright 2016 - Distributed by THE CALIFORNIA NETWORK
Pope Francis Prayer Intentions for May 2016
Universal:
Respect for Women: That in every country of the world, women may be honored and respected and that their essential contribution to society may be highly esteemed.
Evangelization:
Holy Rosary: That families, communities, and groups may pray the Holy Rosary for evangelization and peace.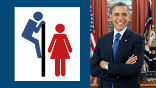 By David Drudge (CALIFORNIA NETWORK)
Eleven states are challenging the Obama edict that schools should allow kids to use whatever bathroom they choose, regardless of their gender. Obama issued the edict last week as a means of joining the "transgender" bandwagon that is sweeping the nation. Unfortunately, ... continue reading
---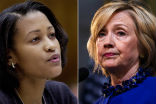 By David Drudge (CALIFORNIA NETWORK)
Hillary Clinton's former chief of staff from the State Department, Cheryl Mills, has asked a court to shield her from conservatives who are seeking the transcripts and recordings of her deposition scheduled for Friday. Mills is worried she will be taken out of context ... continue reading
---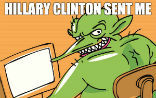 By Marshall Connolly (CALIFORNIA NETWORK)
The next time you encounter an internet troll, be warned, he could be getting paid to fan the flames, or to douse your conversation. A new study our of Harvard reveals that China is using an army of 448 million fake troll accounts to influence public opinion. And China ... continue reading
---

By David Drudge (CALIFORNIA NETWORK)
The State Department Inspector General has ruled that Hillary Clinton broke department rules for using a private email server and for deleting emails she sent and received during her tenure. The report was released on Capitol Hill today. LOS ANGELES, CA (California ... continue reading
---

By Kenya Sinclair (CALIFORNIA NETWORK)
The United States provides 33 percent of the world's arms such as fighter jet aircraft, tanks and more - so which countries are buying? LOS ANGELES, CA (Catholic Online) - According to the Defense Security Cooperation Agency, the number one country purchasing ... continue reading
---

By Kenya Sinclair (CALIFORNIA NETWORK)
With many Senate Democrats calling for a faster processing, the Obama Administration and U.S. Citizenship and Immigration Services (CIS) have drastically increased the number of Syrian refugees admitted into the United States. LOS ANGELES, CA (Catholic Online) - ... continue reading
---

By David Drudge (CALIFORNIA NETWORK)
The FBI is investigating Virginia Gov. Terry McAuliffe on the grounds that he accepted illegal campaign contributions. There is overlap between his donors and donors to the Clinton campaign. Investigators have discovered that a Chinese politician made a particularly ... continue reading
---

By Kenya Sinclair (CALIFORNIA NETWORK)
As American steel production falters, China has begun efforts to dump its excess steel at slashed prices. LOS ANGELES, CA (Catholic Online) - According to Thomas J. Gibson, president and CEO of the American Iron and Steel Institute, and Chuck Schmitt, president of SSAB ... continue reading
---

By Catholic Online (NEWS CONSORTIUM)
Chaos erupted as the US House of Representatives refused to pass an amendment meant to strip away religious freedom and protections for religious contractors and those who work with the federal government. LOS ANGELES, CA (Catholic Online) - When House Democrats ... continue reading
---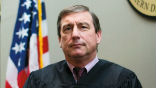 By David Drudge (CALIFORNIA NETWORK)
An angry federal judge has ordered Justice Department attorneys to take annual ethics classes for lying. The lies told by Justice Department attorneys tricked 26 states into filing a lawsuit against the administration. LOS ANGELES, CA (California Network) - U.S. ... continue reading
---
All Politics & Policy News