By Catholic Online (NEWS CONSORTIUM)
6/21/2013 (2 years ago)
Catholic Online (www.catholic.org)
It is impossible to tell what the NSA is truly doing.
A review of leaked documents reveal that judges have signed off on broad orders that permit the NSA to use the private communication of American citizens if that data is gleaned "inadvertently." No warrant is required to use such data.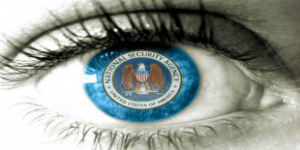 With a rubber-stamp court, who knows what the NSA really sees.
LOS ANGELES, CA (Catholic Online) - All it takes is an "innocent" mistake, and the NSA can "inadvertently" monitor the private communications of any American citizen without a warrant. This is according to documents that reveal judges have signed off on broad orders granting such latitude.

Although the data collection program, known by the codename PRISM, is designed to target foreign communications, it can also collect domestic communications provided the data is collected "inadvertently."

The court signing off on these orders is a secret court, set up with the purpose of protecting Americans from precisely this surveillance. Yet, without public knowledge of the court's existence and virtually no oversight, the court itself has become part of the apparatus and is granting broad powers to the NSA.

The court is the Foreign Intelligence Surveillance Court (FISA).

The top secret documents reveal both how the NSA is expected to determine if a communication is foreign, and how the NSA is supposed to "minimize" data collection from U.S. citizens.

The documents also reveal that the NSA can keep data collected on people for up to five years and access the content of communications between citizens to determine if they are based in the U.S. or overseas. The latter is done ostensibly to remove individuals from the surveillance net.

What is most troubling isn't what's happened so far. It's that the entire program was kept secret, is governed by a secret court, and has the power to do much worse, if it should ever be desired. The continued obscurity that protects the program also affords room for speculation that it could be doing worse, and we simply do not know. Even whistleblower Edward Snowden may not have had full information on the program's doings, and it could be doing much more than we imagine.

There's simply no way of knowing. However, we do know that it is exceptionally powerful and every individual is a potential suspect.

A great trust has been broken between the government and the American people. Even the most naďve individual must now surely see that the current administration and our secret agencies are bound to conduct programs that would disturb us if we knew about them.

Of course, it isn't the things we know about that bother us so much. It's the things we don't know about.


---
Copyright 2015 - Distributed by THE CALIFORNIA NETWORK
Pope Francis Prayer Intentions for April 2016
Universal:
Small Farmers: That small farmers may receive a just reward for their precious labor.
Evangelization:
African Christians: That Christians in Africa may give witness to love and faith in Jesus Christ amid political-religious conflicts.
---
---
---

By David Drudge (CALIFORNIA NETWORK)
Have we won the ground war in Afghanistan? According to the government reports and the media, we sure have. However, this is not what one whistleblower has said, warning as early as 2012 that the American people are being deceived by the government. LOS ANGELES, CA ... continue reading
---

By Kenya Sinclair (CALIFORNIA NETWORK)
Thousands attended Donald Trump's Orange County rally - then broke out in violent protest. LOS ANGELES, CA (Catholic Online) - The Trump rally in Costa Mesa's Orange County Amphitheater was overflowing with supporters. There were several supporters who couldn't fit ... continue reading
---

By Kevin J. Jones (CNA/EWTN News)
The Obama administration's new rule for faith-based partnerships has drawn various reactions: one observer warned they could cause problems for partnering religious groups, while another said the action also strengthens these groups' protections against government ... continue reading
---

By Kenya Sinclair (CALIFORNIA NETWORK)
New York Mayor Bill de Blasio's closest aides have been issued subpoenas to aid the investigation into his shady fundraising strategies. LOS ANGELES, CA (Catholic Online) - The scandal surrounding de Blasio's fundraising has made headlines since 2014, when a leaked ... continue reading
---

By David Drudge (CALIFORNIA NETWORK)
Donald Trump delivered his first full speech on foreign policy and he sounded fairly presidential while doing so. Trump is not a politician by trade, but he may make an excellent president thanks to his extensive business acumen. Trump is on the path to the Republican ... continue reading
---

By Kenya Sinclair (CALIFORNIA NETWORK)
The race for the presidential nominee has been full of surprises as history-making events, claims of foul play, dirty dealings and controversial statements have cropped up in abundance. Candidates have, at times, been caught up in a tight race, but Tuesday's primary ... continue reading
---

By David Drudge (CALIFORNIA NETWORK)
Donald Trump is on track to win both the primary and the election, according to the numbers. He is on a better trajectory than Mitt Romney was in 2008. Meanwhile, Hillary Clinton, while winning her primary, is losing support. LOS ANGELES, CA (California Network) - ... continue reading
---

By David Drudge (CALIFORNIA NETWORK)
Ted Cruz and John Kasich have teamed up to block Donald Trump from winning the Republican nomination. The rivals have agreed to divide upcoming primary states, so they can efficiently spend resources attacking Trump instead of each other. LOS ANGELES, CA (California ... continue reading
---

By Thomas Heed (CALIFORNIA NETWORK)
Men with bad motives or who live dissolute lifestyles have always been potential sexual threats to women - and now women have been pushed further into their corners as "transgender rights" rise to prominence as the newest notion of the sexual revolution. These rights ... continue reading
---

By Kenya Sinclair (CALIFORNIA NETWORK)
World leaders have finally realized the destruction they have been allowing the planet to endure - and the ensuing consequences. LOS ANGELES, CA (Catholic Online) - A shocking number of 175 global leaders gathered at the United Nations headquarters to sign the Paris ... continue reading
---
All Politics & Policy News