By Catholic Online (NEWS CONSORTIUM)
6/20/2013 (2 years ago)
Catholic Online (www.catholic.org)
Authorities arrest several for using trafficked labor in 7-Eleven stores.
The discovery and arrest of nine 7-Eleven store owners employing modern-day slaves, has brought the shocking problem of modern-day slavery to light in America. According to statistics, there are an estimated 27 million people held in slavery today, more than at any other time in human history.
LOS ANGELES, CA (Catholic Online) - On Monday, nine owners and managers of 7-Eleven stores in Virginia and on Long Island were arrested following an immigration probe. The investigation revealed the workers were trafficked from Pakistan, forced to live in housing provided by the franchise owners, and paid for with cash and a substantial portion skimmed from their paychecks.

The workers were also forced to live under stolen identities.

More than a dozen workers were found and taken into immigration custody. Suspects were charged with wire fraud conspiracy, harboring illegal immigrants and aggravated identity theft. In addition to 30 stores caught in the initial sweep, authorities say they are targeting another 40 franchises.

The case is yet another example of how modern-day slavery is occurring in the United States, right before our eyes.

In addition to slaves working in stores, thousands of people are trafficked and forced to work in sweatshops, as sex workers, and more. And that's just here in the United States. Nor are all of the slaves immigrants. Many natural-born American citizens, of all races, get caught in the web of human trafficking.

However, what happens in the U.S. is part of a worldwide problem where people are trafficked internationally and used as forced labor.

Humans are trafficked from and across every continent. The majority of slaves tend to be women and children, but men are also trafficked.

Part of the problem is that nations, including the United States, have patchwork laws to deal with human trafficking. In some countries, the authorities are complicit in the trafficking. In most countries, authorities are either ambivalent or helpless.

Only a fraction of slaves ever acquire their freedom by means of escape or rescue. Most slaves die as a result of being trafficked. Whether they're sex workers who die after a short life of abuse and drugs, or a sweatshop laborer who dies after years of neglect, the end is usually tragic.

In the United States, President Obama has called human trafficking one of the priorities of his administration, and he has signed an executive order to improve safeguards and prevent the use of trafficked labor by use of government and federal subcontractors.

Despite the protections, human trafficking remains a serious problem both in the United States and abroad. This problem will not improve until education, political action, and real change occur.


---
Copywriter 2015 - Distributed by THE NEWS CONSORTIUM
Pope Francis Prayer Intentions for June 2015
Universal:
That immigrants and refugees may find welcome and respect in the countries to which they come.
Evangelization:
That the personal encounter with Jesus may arouse in many young people the desire to offer their own lives in priesthood or consecrated life.
---
---
---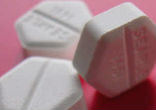 By Matt Hadro, CNA/EWTN News
The U.S. Supreme Court has issued an order protecting a group of Pennsylvania religious institutions from being required by the federal contraception mandate to violate their faith. Washington D.C. (CNA/EWTN News) - "Doesn't our government have something better to do ... continue reading
---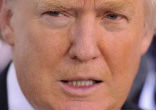 By Catholic Online (NEWS CONSORTIUM)
Multi-billionaire, Republican candidate for President has always been known for his outspokenness. In a speech to announce that he was throwing his hat into the ring, Trump said Mexican immigrants are "bringing drugs. They're bringing crime. They're rapists. ... continue reading
---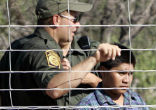 By Catholic Online (NEWS CONSORTIUM)
United States President Barack Obama's unchecked influx of unvaccinated child immigrants across the U.S. - Mexico border has an official with the centers for Disease Control denouncing him as a "Marxist" and "amateur." An email from the official called him the ... continue reading
---

By Hannah Marfil (NEWS CONSORTIUM)
In celebration of the Supreme Court's gay marriage ruling, President Obama lit up the White House with rainbow colors, which garnered a response from Republican, former Arkansas governor and now presidential candidate Mike Huckabee. Huckabee was noted as saying that ... continue reading
---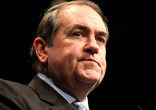 By Catholic Online (NEWS CONSORTIUM)
Saying that the Supreme Court tried to "unwrite the laws of nature and the laws of nature's God" when it legalized gay marriage across the nation last week, GOP presidential candidate Mike Huckabee also pointed out the fact that President Barack Obama himself ... continue reading
---

By Abigail James (NEWS CONSORTIUM)
NBC has made the decision to cut ties with Donald Trump, over his political view and controversial statements regarding immigration made during his presidential announcement. Donald Trump and NBC have had a relationship, including Trump's produced Miss USA and Miss ... continue reading
---

By Talia Ramos (NEWS CONSORTIUM)
Financial advisers usually advice their clients to take Social Security benefits at the age of 70 for maximum growth. However, it is found that most people don't take that advice, as they are likely to withdraw what they have saved up as soon as they hit retirement. A ... continue reading
---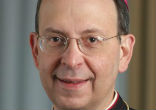 By Matt Hadro and Adelaide Mena, CNA/ETWN News
Friday's Supreme Court ruling against the traditional understanding of marriage may pose huge obstacles to the free exercise of religion and conscience across the U.S., the nation's bishops have said in response to the decision. Washington D.C.(CNA/EWTN News) - ... continue reading
---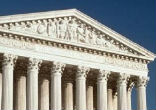 By Catholic Online (NEWS CONSORTIUM)
Six major cases, all of them affecting the American Way of Life are in front of the Supreme Court. Decisions regarding same-sex marriages, power plant emissions and execution methods will all be rendered by either Friday or early next week. LOS ANGELES, CA ... continue reading
---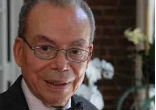 By Catholic Online (NEWS CONSORTIUM)
Does the apple truly fall far from the tree? Recently uncovered files show that Valerie Jarrett, a senior adviser to U.S. President Barack Obama and trusted confidant has family ties with those with communist leanings. These uncovered files prove that Jarrett's ... continue reading
---
All Politics & Policy News