The contrast between the culture of death and the culture of life
This past weekend my wife and I were privileged to represent our county as delegates to the Virginia Republican Convention. Neither of us has ever attended a convention of any kind, but since our lives are becoming increasingly politicized, thanks to the "changes" coming out of Washington, we felt it was our civic responsibility to at least participate in the selection of the candidates that we are praying will become the next leaders of our state.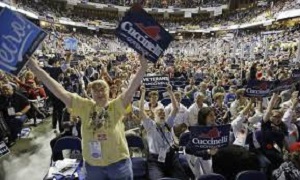 Richmond Republican Party Nominating Convention
RICHMOND, VA (Catholic Online) - This past weekend my wife and I were privileged to represent our county as delegates to the Virginia Republican Convention. Neither of us has ever attended a convention of any kind, but since our lives are becoming increasingly politicized, thanks to the "changes" coming out of Washington, we felt it was our civic responsibility to at least participate in the selection of the candidates that we are praying will become the next leaders of our state.
Upon arriving at the Coliseum in downtown Richmond, the first thing we delegates saw was a group of perhaps a dozen pro-abortion, anti-right to life  protesters outside the doors through which we had to enter to register. Most were women, though there were several men in attendance as well. The theme of their signs, apart from that of one young woman with full-body tattooing, multiple piercings, and so forth, who was concerned about someone putting their hands on her ovaries, seemed to be that they felt that Republicans were interfering with women's health care.
The Planned Parenthood Action Fund sponsored this non-event, and the organization's president Cecile Richards announced that defeating the Republican gubernatorial nominee Ken Cuccinelli is one of the organization's top priorities. "Building on our successful 2012 electoral work in Virginia, we plan to educate thousands of voters about Ken Cuccinelli's dangerous agenda for women's health and economic security."
In order to understand what they are saying, you have to translate their Newspeak. For Planned Parenthood, "women's health" equates pregnancy with a disease, so killing her child is a form of medical treatment, because it "cures" the "disease".  "Women's healthcare" therefore means abortion. "Women's economic security" means not having to pay for diapers, toys, school books, trips to the zoo, and so forth. It means more money for the women having the abortion, who get an even better deal when your taxes pay Planned Parenthood for the executions. No wonder these folks support obamacare!
But what has Ken Cuccinelli done that is so dangerous to women's health?
In 2010, the State Board of Health of Virginia rejected abortionists' claim that their clinics are merely "physicians' offices" and therefore not subject to regulation by the Board. The Board asked Mr. Cuccinelli, as Attorney General, for a legal opinion as to whether that was within their scope of authority. Mr. Cuccinelli noted that Commonwealth law clearly authorizes the Board of Health to regulate "outpatient surgical units" or hospitals.

The board had already adjudged that "outpatient abortion clinics" qualify as outpatient hospitals; the definition for "hospital" is broad. The regulations imposed, however, are eminently reasonable: ensuring sterility and sufficient sterile supplies, keeping accurate medical records, and having emergency plans and services in place. These standards serve to protect mother against abortion risks such as hemorrhages, uterine perforations and bowel injuries.

On Sept. 14, 2012, the Board of Health voted 13-2 to adopt regulations that require existing abortion clinics in Virginia to be regulated like new hospitals, and AG Cuccinelli again certified its authority to do so. The September vote was a reversal of a vote taken in June by the Board, in which members voted 7-4 to exempt Virginia's twenty existing abortion clinics from the new construction requirements.

Initially, abortion providers such as Planned Parenthood had argued that existing clinics should be "grandfathered" in and not regulated. After consideration the Board decided that logically, if the regulation was for patient safety concerns, then it would make little sense to say that safety was unimportant in a pre-existing building. Thus it reversed itself.
It seems beyond belief that after the infamous trial of abortionist/butcher Kermit Gosnell, who was convicted for not only killing multiple already-born babies but also for the death by anesthetic overdose of a patient had just ended, Planned Parenthood and its supporters remain adamantly opposed to the Board of Health inspecting abortion clinics for safety.
During the trial, many patient testimonies were heard, including one woman who was left lying in place for hours after Gosnell tore her cervix and colon while trying, unsuccessfully, to extract the fetus. Relatives who came to pick her up had to threaten to call the police in order to be allowed in the building where they found her bleeding and incoherent. They transported her to the hospital, where doctors had to remove almost half a foot of her intestines.
In another case Gosnell sent a patient home without telling her or her mother that she still had parts of her dismembered baby inside her. Gosnell insisted she was fine, despite signs of serious infection that ultimately took her to the emergency room unconscious and near death.
LaToya Ransome, another Gosnell victim, spoke about how Gosnell and his staff injured her so grievously during the abortion that she ultimately required open-heart surgery to repair the damage and is now disabled as a result. Other women suffered similar serious injuries.
Meanwhile, in Maryland, the Board of Physicians has permanently revoked the license of abortionist Nicola I. Riley after she perforated a patient's uterus and pulled out a bowel at a late-term abortion clinic in Elkton operated by the notorious abortionist Steven Chase Brigham. Complaints were filed by the Elkton Police and a physician at a Baltimore hospital where the patient was air-lifted for emergency surgery, which saved the patient's life. Physicians who treated the patient found that part of her fetus had been shoved into her abdominal cavity when Riley ruptured her uterus.
Common sense dictates that a woman requires the same health and sanitation standards for an abortion as for any other surgical procedure, which includes oversight by the state health board. Women must be protected from unhealthy practices of licensed abortionists like Gosnell and Riley, who are cashing in on the lucrative abortion business and frequently cut corners.

Pro-abortion militants would prefer to jeopardize the health and even life of these desperate and ill-informed women rather than risk some clinics being shut down. It is a sad commentary on the lack of morality among pro-aborts, but I suppose there is a certain grim consistency between having no respect for the life of a baby and having no respect for the life of its mother.
Inside the convention, however, an entirely different atmosphere prevailed. There was no end of pro-family displays, with many of the candidates appearing on stage with all or part of their families. Ken Cuccinelli and his wife Teiro, appeared with their seven children to thunderous applause. Teiro revealed to the audience that because their children love their home in Northern Virginia, Ken makes the grueling trip to Richmond every day in order not to displace them.

Teiro is a homeschooler, and is every bit the ideal mom, notwithstanding her degree in business from JMU. The two are parishioners at Holy Trinity Catholic Church in Gainesville, and must be faithful attendees, because we were surprised to see Ken at Mass Sunday morning at our parish in Richmond. He evidently had to stay overnight after the convention and decided to pay us an incognito visit to faithfully fulfill his Mass obligation. He is every bit as gracious and personable in person as on TV.
So there you have it, the contrast between the culture of death and the culture of life. On the one hand you have people with no respect for human life that will seemingly stop at nothing to preserve what they mysteriously consider their "right" to kill their children for their own selfish reasons. On the other hand you have people who sacrifice their time, their talent, and their money to bring up the next generation of Americans. The "choice", to borrow their term, couldn't be clearer.
This year the Virginia Republican Party has embarked on a noble and principled goal - to get conservative people who want to restore the culture of life to Virginia elected to office. There are no candidates who claim to be "personally opposed" to abortion or to the destruction of the family, but then vote consistently to enable those very evils.
After the discouraging losses suffered by the Republican Party in the past, commentators have taken one of two positions. Either the candidates were too conservative, and not supported by the more "moderate" electorate, or they were not conservative enough, and not supported by their conservative base. In general, the conventional wisdom has been with the former group, but it has not resulted in many victories. Indeed, the 2010 mid-term elections were an indication that that wisdom may be misplaced. Virginia has chosen to go with people who believe in both the Constitution and the Bible, and who understand that the former is useless without the latter. May God help her.

----------
Dr. Frederick Liewehr is an endodontist who teaches and works in private practice. He converted from Protestantism to Catholicism in 1983, having been drawn ineluctably to Christ's Church by the light of Truth. He is a member of St. Benedict parish in Richmond, a Fourth Degree Knight of Columbus and a Cooperator of Opus Dei. 
---
Copyright 2016 - Distributed by THE CALIFORNIA NETWORK
Pope Francis Prayer Intentions for May 2016
Universal:
Respect for Women: That in every country of the world, women may be honored and respected and that their essential contribution to society may be highly esteemed.
Evangelization:
Holy Rosary: That families, communities, and groups may pray the Holy Rosary for evangelization and peace.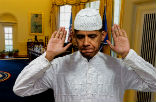 By David Drudge (CALIFORNIA NETWORK)
President Obama has chosen the grandson of a known terrorist suspect to serve as liaison to the Muslim American community. Zaki Barzinji, 27, will serve the White House as the new associate director of public engagement. He was also the president of the Muslim Youth of ... continue reading
---

By Kenya Sinclair (CALIFORNIA NETWORK)
When former Central Intelligence Agency employee Edward Snowden illegally leaked classified information from the National Security Agency (NSA) concerning global surveillance, the world responded with an uproar - but Former U.S. Attorney General Eric Holder claims ... continue reading
---

By David Drudge (CALIFORNIA NETWORK)
A civil rights attorney has pointed out an obvious objection to President Obama's school edict that requires schools to let boys share restrooms and showers with girls, and this has sparked a backlash from Zoe Lofgren (D-CA). LOS ANGELES, CA (California Network) - When ... continue reading
---

By Kenya Sinclair (CALIFORNIA NETWORK)
The Alabama Supreme Court has made a decision many same-sex couples have been hoping for: The state of Alabama now recognizes same-sex adoptions. LOS ANGELES, CA (Catholic Online) - It all began when a lesbian woman demanded visitation rights for the three children she ... continue reading
---

By Kenya Sinclair (CALIFORNIA NETWORK)
Hillary Clinton continues to dodge questions concerning the family's relationship with Goldman Sachs. LOS ANGELES, CA (Catholic Online) - According to <a ... continue reading
---

By Kenya Sinclair (CALIFORNIA NETWORK)
Personal privacy is one of the greatest rights any citizen of the free world enjoys but soon the Federal Bureau of Investigation may have legal access to everything from passwords and personal emails to banking information and search history - all without your ... continue reading
---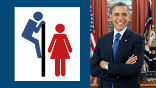 By David Drudge (CALIFORNIA NETWORK)
Eleven states are challenging the Obama edict that schools should allow kids to use whatever bathroom they choose, regardless of their gender. Obama issued the edict last week as a means of joining the "transgender" bandwagon that is sweeping the nation. Unfortunately, ... continue reading
---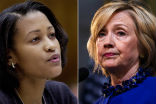 By David Drudge (CALIFORNIA NETWORK)
Hillary Clinton's former chief of staff from the State Department, Cheryl Mills, has asked a court to shield her from conservatives who are seeking the transcripts and recordings of her deposition scheduled for Friday. Mills is worried she will be taken out of context ... continue reading
---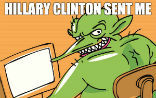 By Marshall Connolly (CALIFORNIA NETWORK)
The next time you encounter an internet troll, be warned, he could be getting paid to fan the flames, or to douse your conversation. A new study our of Harvard reveals that China is using an army of 448 million fake troll accounts to influence public opinion. And China ... continue reading
---

By David Drudge (CALIFORNIA NETWORK)
The State Department Inspector General has ruled that Hillary Clinton broke department rules for using a private email server and for deleting emails she sent and received during her tenure. The report was released on Capitol Hill today. LOS ANGELES, CA (California ... continue reading
---
All Politics & Policy News