By Catholic Online (NEWS CONSORTIUM)
5/17/2013 (2 years ago)
Catholic Online (www.catholic.org)
Obama has no authority to override Corps regulations which exist for a purpose.
President Obama, commander-in-chief of the United States armed forces, ordered two United States Marines to violate Corps protocol by making them hold umbrellas over his head during an outdoor event.
WASHINGTON, DC (Catholic Online) - President Obama may be the commander-in-chief, but he should not use his position to flagrantly violate the rules of the Corps which exist for a purpose.

Yesterday, during a light sprinkle, Obama ordered two Marines to hold umbrellas over his head and that of the Turkish Prime Minister.

Marine Corps regulation MCO P1020.34F, Chapter 3, does not allow a male Marine to carry an umbrella.

Ever.

If an item is not explicitly authorized, then it is not permitted. Only Female Marines may carry an umbrella. That regulation, reads, "3035. UMBRELLAS (Female Marines). Female Marines may carry an all-black, plain standard or collapsible umbrella at their option during inclement weather with the service and dress uniforms. It will be carried in the left hand so that the hand salute can be properly rendered. Umbrellas may not be used/carried in formation nor will they be carried with the utility uniform."

Furthermore, the President himself has no authority to override these regulations.

"The Marine Corps Uniform Regulations, published by the Commandant of the Marine Corps, shall be binding on all Marines. No officer or official shall issue instructions which conflict with, alter, or amend any provision without the approval of the Commandant of the Marine Corps," MCM section 2806 paragraph 2.

Despite this, there seems to be a popular perception that the President can just change the regulations as he sees fit. This is the problem with the Obama administration entire. Obama has no regard for the rules. This is evident in his flagrant abuse of executive privilege, his insistence on ramrodding unpopular legislation through Congress, and using more executive orders when he is stopped, and so on.

His disregard is evident in the corruption and scandals that are finally seeing the light of day.

Obama could have used aides to hold the umbrellas, or moved his speech indoors. Alternatively, he could have dealt with the sprinkles like a man.

Marines who protect the president are volunteers on world display. They are the military face of our nation. Their regulations ensure they show the proper decorum and attitude the rest of the world needs to see. They do not smile. Their uniforms are perfect. Every step and move they make is disciplined and polished. They are not wait staff for the President, but bodyguards whose primary purpose is to kill anyone who would attempt to harm the president or the seals of his office.

This is another sign that it's time for Obama to resign and spare the Corps and the nation the further indignity of his corruption and disrespect.


---
Copywriter 2015 - Distributed by THE NEWS CONSORTIUM
Pope Francis Prayer Intentions for July 2015
Universal:
That political responsibility may be lived at all levels as a high form of charity.
Evangelization:
That, amid social inequalities, Latin American Christians may bear witness to love for the poor and contribute to a more fraternal society.
---
---
---

By Kenya Sinclair (NEWS CONSORTIUM)
During an interview with Bloomberg's Mark Halerin and John Heilemann, presidential candidate, Donald Trump was asked to name his favorite Bible verse but refused to name one. LOS ANGELES, CA (Catholic Online) - Seven minutes into the interview, Halerin told Trump, "You ... continue reading
---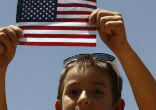 By Catholic Online (NEWS CONSORTIUM)
Children of immigrants born on United States soil appear to be wearing out their welcome, according to recent polls. It is estimated that a child of illegal immigrants is born every 93 seconds in the U.S. According to a 2011 Rasmussen Poll, only 28 percent of likely ... continue reading
---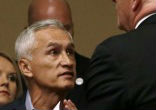 By Catholic Online (NEWS CONSORTIUM)
"Go back to Univision," GOP presidential nominee Donald Trump told Univision news anchor Jorge Ramos at an Iowa press conference. Well regarded by his peers, there was no gravitas afforded Ramos at the event, as a security guard escorted him away. The occasion ... continue reading
---

By Catholic Online (NEWS CONSORTIUM)
Charlotte Ivancic, Health Policy Advisor to Speaker John Boehner (R-Ohio), is leaving his office to work for a lobbying firm. Ivancic is the older sister of Cate Dyer, the CEO of StemExpress. Dyer was caught discussing the sale of aborted children on video by the ... continue reading
---

By David Drudge, Catholic Online (NEWS CONSORTIUM)
Americans tend to agree we need some kind of immigration reform, but they can't agree on how bad the problem is, or even what that reform should look like. Here is a story that will shock you into thinking harder about the problem. LOS ANGELES, CA (Catholic Online) - ... continue reading
---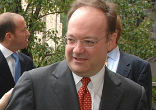 By Catholic Online (NEWS CONSORTIUM)
In truth, Hillary Clinton's current controversy over keeping sensitive, classified information on home computers had its basis in which her husband, former president Bill Clinton pardoned former CIA director John Deutch who likewise kept classified material on ... continue reading
---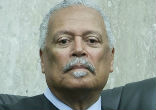 By Catholic Online (NEWS CONSORTIUM)
"We wouldn't be here today if this employee had followed government policy," U.S. District Judge Emmet Sullivan, in reference to Hillary Clinton's recent email fracas, said. Controversy continues to swell over Clinton's email. Some argue that she violated government ... continue reading
---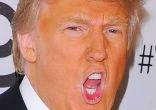 By Catholic Online (NEWS CONSORTIUM)
Republican presidential candidate Donald Trump has said many outrageous things that have deftly expressed the American public's dissatisfaction with domestic policy. There are still many people who think it is all grandstanding on Trump's part, but according to a ... continue reading
---
By Catholic Online (NEWS CONSORTIUM)
Republican presidential candidate Donald Trump in his typical style made quite a few jaws drop in an interview on CNN this week. Reporter Chris Cuomo asked the billionaire what he would say to Pope Francis come his visit to the U.S. in September. In a roundabout way, ... continue reading
---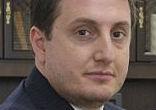 By Catholic Online (NEWS CONSORTIUM)
Democratic presidential candidate Hillary Clinton has yet another email scandal in the wings. Gossip Web site Gawker requested emails from Clinton's previous media handler Philippe Reines under the Freedom of Information Act in 2013. The State Department said that they ... continue reading
---
All Politics & Policy News