Big government and politicians looking for votes make it seem as if what they offer is "free" and is being "given" to you because it is your "right". That is a lie. Nothing they have to offer is free, and someone will pay for it.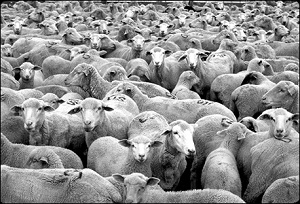 We need to get over the "free lunch" mentality and start picking up the tab.
RICHMOND, VA (Catholic Online) - When I was young, you didn't see the word "free" a lot. That was probably because there wasn't a whole lot of free stuff available. "Free" can mean a lot of things, but in this case it means "without cost". That is an interesting thought - without cost. The most precious gift of all, salvation, is available to us free and without cost to us. But there was a cost. Our salvation cost our Lord an unimaginably horrible passion and ultimately His life. It was obtained at a very high cost - but not to us.
Human beings, however, are not so generous. Nowadays we are bombarded by "free" stuff at every turn. Enjoy a "free" vacation at a resort, get a free gizmo when you buy something else, enjoy free refills of your drink, get a free gift when you sign up for this or that, and on and on. All this stuff at no cost. Or is it?
I talked to a young woman the other day who was extolling the wonderful benefits of Obamacare. Could you give me an example of these wonderful benefits, I asked. "Why, everyone knows the importance of preventive care," she said. "There will be free preventive care of all kinds, which is particularly important for women's health. No more missed mammograms or other tests and procedures because everything will be free."
So, are all these procedures going to be performed by charitable institutions that do it from the goodness of their hearts? "No, of course not," she replied, somewhat annoyed. 'The government will do it."
"Ah," I said. "The government is now operating as a charitable institution. The doctors and nurses will donate their time, the drug companies will donate the drugs, the equipment manufacturers will donate the equipment, the landlords will donate their buildings, and somehow all these people will still get enough money to live."
"Hardly," she sneered. "The government will just set reasonable prices." Apart from the fact that people have the God-given right to sell their goods and services at whatever price they would like (which is why slavery is wrong), and apart from the fact that it is difficult to understand how adding another layer of government inefficiency and bureaucracy to the medical system could lower costs, the obvious point she was missing is that all this "free" care will not be free. It will be paid by someone else, and not voluntarily.
In the case of the free trips and free merchandise, it is obvious that absent Santa Claus or the Tooth Fairy, someone is going to pay for that stuff, and that someone will be you. The free trip will require listening to a lengthy sales pitch and some very high-pressure tactics that will usually result in your buying something that will be priced so as to pay for your trip and that of others who didn't succumb to the sales pitch. The cost of the free gift or free refill is similarly included in the cost of what you did buy. As Milton Freedman famously said, "There is no such thing as a free lunch."
But there is another, more subtle cost involved, and that is what "free" stuff does to your soul. Temperance is the cardinal virtue that restrains the inordinate movement of our desires or appetites. Gluttony is a good example of a sin of excess appetite, which if carried to excess can do harm to our bodies. Gluttony is usually considered a venial sin because it is an undue indulgence in something that is in itself neither good nor bad. On the other hand, as the Catholic Encyclopedia points out, if someone became so enamored with the pleasures of the table that he literally lived to eat and drink, he would be one of those described by the Apostle St. Paul "whose god is their belly" (Philippians 3:19). Such a person would be guilty of mortal sin.
Similarly, if a person were so consumed by the desire to eat and drink that he did so to the detriment of his health, becoming so morbidly obese that he could no longer work and support his family, which is his grave moral obligation, he also would be guilty of mortal sin.
Normally gluttony is restrained by the simple inability to overindulge oneself due to economic constraints. Food is expensive, and excess food becomes excessively expensive. However, if someone else is picking up the tab, that restraint is removed. As we look around us, and if we listen to the warnings of the CDC or of Michelle Obama, we realize that in today's world, at least in the United States, lack of food is rarely a problem. In fact, excessive consumption has made us a nation where by the most recent figures of 2010 nearly 36% of adults were considered obese, and that figure grew by 2 ˝% from the previous year. Among children, who are (or should be) more active and have higher metabolism than adults, one out of three is considered overweight or obese. With the help of government programs few people are hungry in this country, and many are overweight.
Gluttony does not just refer to appetite for food. Gluttony is an indulgence in anything to excess. A parallel sin is that of greed or covetousness. Greed, like gluttony, is also a sin of excess, but in this case is an excessive desire for material possessions. This can lead to dishonesty, theft, manipulation of authority, and even violence to obtain what the individual wants. This escalation and extension of the sin is bad enough, but the danger is when the person tells himself that he "needs" it, or that he has a "right" to it. At this point his desires or appetites are transformed into "needs" and he feels justified in obtaining them by whatever method is most expedient. Under a socialist system, such as Obamacare, this becomes easy. It is easy to say that he has a "need" for preventive, or any other, care, and that this need is a "right" to which he is entitled. When politicians promise a chicken in every pot, they forget to mention that it is not they who will be buying your chicken, but the family next door.
It is most certainly true that our Lord calls each and every one of us to be charitable to his neighbor. Charity is one of the three theological virtues, and our Lord most certainly demonstrated the ultimate charity by laying down his life for his unworthy friends - us. However, he laid down His life; he did not ask even his disciples to lay down theirs. John 13:36 says, "Simon Peter asked him, "Lord, where are you going?" Jesus replied, "Where I am going, you cannot follow now, but you will follow later." Jesus knew that this sacrifice was something He and He alone must do.
Big government and politicians looking for votes make it seem as if what they offer is "free" and is being "given" to you because it is your "right". That is a lie. Nothing they have to offer is free, and someone will pay for it. As the details of Obamacare are beginning to become clear, we are seeing an enormous rise in the cost of health insurance, with a concomitant rise in the cost of health care to follow as demand for it increases. We have a duty to restrain our appetites, and to pay for what we use. We have no right to what our neighbor has, that is the Tenth Commandment: You shall not covet  your neighbor's goods. We have no right to ask the government to take our neighbors' goods and "redistribute" them to us, that is the Seventh Commandment: You shall not steal.
In a wealthy society like ours, people should not starve, and people should receive necessary health care. However, as even atheist Ayn Rand points says, "learn to treat as the mark of a cannibal any man's demand for your help. To demand it is to claim that your life is his property." We have no right, regardless of the direness of our personal situation, to demand that anyone do anything for us. We certainly have no right to demand that the government take the money for which our neighbors have worked and sacrificed a portion of their lives for and give it to us, no matter how indirectly. We need to get over the "free lunch" mentality and start picking up the tab.

----------
Dr. Frederick Liewehr is an endodontist who teaches and works in private practice. He converted from Protestantism to Catholicism in 1983, having been drawn ineluctably to Christ's Church by the light of Truth. He is a member of St. Benedict parish in Richmond, a Fourth Degree Knight of Columbus and a Cooperator of Opus Dei.
---
Copyright 2016 - Distributed by THE CALIFORNIA NETWORK
Pope Francis Prayer Intentions for May 2016
Universal:
Respect for Women: That in every country of the world, women may be honored and respected and that their essential contribution to society may be highly esteemed.
Evangelization:
Holy Rosary: That families, communities, and groups may pray the Holy Rosary for evangelization and peace.

By David Drudge (CALIFORNIA NETWORK)
To hell with the people, right, Bill Kristol? To paraphrase Lenin, the people don't know what's best for them, but thank God Bill Kristol and his neoconservitive cronies know! The Weekly Standard's Bill Kristol is desperate for someone to stand against Donald Trump at ... continue reading
---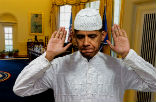 By David Drudge (CALIFORNIA NETWORK)
President Obama has chosen the grandson of a known terrorist suspect to serve as liaison to the Muslim American community. Zaki Barzinji, 27, will serve the White House as the new associate director of public engagement. He was also the president of the Muslim Youth of ... continue reading
---

By Kenya Sinclair (CALIFORNIA NETWORK)
When former Central Intelligence Agency employee Edward Snowden illegally leaked classified information from the National Security Agency (NSA) concerning global surveillance, the world responded with an uproar - but Former U.S. Attorney General Eric Holder claims ... continue reading
---

By David Drudge (CALIFORNIA NETWORK)
A civil rights attorney has pointed out an obvious objection to President Obama's school edict that requires schools to let boys share restrooms and showers with girls, and this has sparked a backlash from Zoe Lofgren (D-CA). LOS ANGELES, CA (California Network) - When ... continue reading
---

By Kenya Sinclair (CALIFORNIA NETWORK)
The Alabama Supreme Court has made a decision many same-sex couples have been hoping for: The state of Alabama now recognizes same-sex adoptions. LOS ANGELES, CA (Catholic Online) - It all began when a lesbian woman demanded visitation rights for the three children she ... continue reading
---

By Kenya Sinclair (CALIFORNIA NETWORK)
Hillary Clinton continues to dodge questions concerning the family's relationship with Goldman Sachs. LOS ANGELES, CA (Catholic Online) - According to <a ... continue reading
---

By Kenya Sinclair (CALIFORNIA NETWORK)
Personal privacy is one of the greatest rights any citizen of the free world enjoys but soon the Federal Bureau of Investigation may have legal access to everything from passwords and personal emails to banking information and search history - all without your ... continue reading
---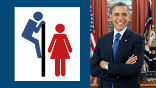 By David Drudge (CALIFORNIA NETWORK)
Eleven states are challenging the Obama edict that schools should allow kids to use whatever bathroom they choose, regardless of their gender. Obama issued the edict last week as a means of joining the "transgender" bandwagon that is sweeping the nation. Unfortunately, ... continue reading
---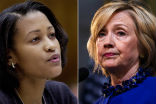 By David Drudge (CALIFORNIA NETWORK)
Hillary Clinton's former chief of staff from the State Department, Cheryl Mills, has asked a court to shield her from conservatives who are seeking the transcripts and recordings of her deposition scheduled for Friday. Mills is worried she will be taken out of context ... continue reading
---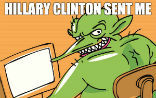 By Marshall Connolly (CALIFORNIA NETWORK)
The next time you encounter an internet troll, be warned, he could be getting paid to fan the flames, or to douse your conversation. A new study our of Harvard reveals that China is using an army of 448 million fake troll accounts to influence public opinion. And China ... continue reading
---
All Politics & Policy News