We are not first liberal, conservative or any other permutation of political labels. We are first Catholics
The Archbishop of Los Angeles calls us to approach immigration reform with a Catholic mind and a Catholic heart - and to take our place in building a new and true Culture of Life and Civilization of love. He is correct in his assessment and we need to listen to his bugle call and line up.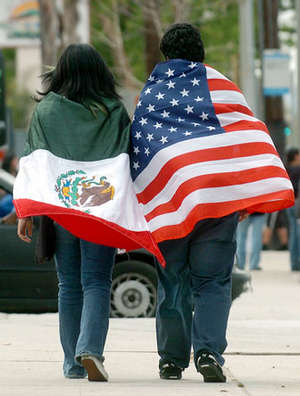 Immigration Reform
BALTIMORE, MD (Catholic Online) - St. Paul asked the Christians in Corinth a pointed question in his first letter, "If the bugle gives an indistinct sound, who will get ready for battle?" (1 Cor. 14:8) The principle is noteworthy in this hour with all of the challenges we face as Catholics in the United States.
We need strong leaders if we intend to take the Social Doctrine of the Church to heart and offer it as leaven in the loaf of American culture. One of the most pressing public policy needs we face is authentic and comprehensive immigration reform in the United States.
Archbishop José H. Gomez of Los Angeles has sounded the Bugle. It is time to line up behind him. He is a passionate advocate for the poor and the authentic Social Doctrine of the Catholic Church. His leadership of the Archdiocese of Los Angeles at this critical time is prophetic.So too is his emerging voice Nationally.  
On July 28, 2011the Archbishop gave an address to the Napa Institute entitled "Immigration and the "Next America": Perspectives from Our History" which can be - and should be - read in its entirety here. It should be read by anyone truly concerned about this pressing social challenge. In fact, he has so much of value to say on this sublect that most of this article will be lengthy quotes from him.
In "Next America" he wrote: "Our political debate about immigration in America frustrates me. Often I think we are we are just talking around the edges of the real issues. Both sides of this argument are inspired by a beautiful, patriotic idea of America's history and values. But lately I've been starting to wonder."
"What America are we really talking about? America is changing and it has been changing for a long time. The forces of globalization are changing our economy and forcing us to rethink the scope and purpose of our government. Threats from outside enemies are changing our sense of national sovereignty."
"America is changing on the inside, too. Our culture is changing. We have a legal structure that allows, and even pays for, the killing of babies in the womb. Our courts and legislatures are redefining the natural institutions of marriage and the family. We have an elite culture - in government, the media and academia - that is openly hostile to religious faith".
"America is becoming a fundamentally different country. It is time for all of us to recognize this - no matter what our position is on the political issue of immigration. We need to recognize that immigration is part of a larger set of questions about our national identity and destiny. What is America? What does it mean to be an American? "Who are we as a people - and where are heading as a country? What will the "next America" look like?"
"As Catholics who are faithful citizens in America, we have to answer these questions within a larger frame of reference. We have to always remember that there is more to the life of any nation than the demands of the moment in politics, economics and culture. We have to consider all of those demands and the debates about them in light of God's plan for the nations."
"This is a big challenge for us in this culture. Our culture pushes us to "privatize" our faith, to separate our faith from our life in society. We always have to resist that temptation. We are called to live our faith in our businesses, homes and communities, and in our participation in public life.That means we have to bring a Catholic faith perspective to this debate about immigration. We cannot just think about this issue as Democrats or Republicans or as liberals or conservatives".
"That means we have to listen to the teachings of our Church on this issue. But that's not what I want to talk about today. I think we all know the teachings of our Church on this issue. What we need to understand better is how to see immigration in light of America's history and purposes, as seen through the perspective of our Catholic faith. When we understand immigration from this perspective we can see that immigration is not a problem for America. It's an opportunity. It is a key to our American renewal."
He continued to sound the bugle call in a stirring address he gave on August 3, 2011, at the 129th Supreme Convention in Denver, Colorado. It can be read in its entirety here. Here is an excerpt: "I know this issue is hard for people - including many people who are trying to be good Catholics. I am not a politician. I am a pastor of souls - and an American citizen. That is my perspective on these issues. As pastor of the largest Catholic community in the United States, I am deeply affected by our nation's immigration policy crisis. Historically, the Catholic Church has always been a Church of immigrants - just as America has always been a nation of immigrants.
"American Catholics form one spiritual family drawn from some 60 ethnic and national groups from every continent. In the Archdiocese of Los Angeles, ministry and worship is conducted in 42 languages. About 70 percent of the flock I minister to is Hispanic. And Los Angeles is not exception - but a sign of the future. More than one-third of Catholics in America today are of Latino descent - and that number is growing."
"Hispanics accounted for almost 60 percent of our population growth in the last ten years. They now make up 16 percent of the U.S. population. Nearly one-quarter of all American children age 17 and under are Hispanic. So immigration policy, especially as it relates to Latino immigration, is of deep concern to us as Catholics and as citizens".

"The Church's perspective on these issues is rooted in Jesus Christ's teaching that every human person is created in God's image and has God-given dignity and rights. From a Catholic standpoint, America's founders got it exactly right. Human rights to life, liberty, and the pursuit of happiness are universal and inalienable. They come from God, not governments. And these rights are not contingent on where you are born or what racial or ethnic group you are born into."
"The human right to life, the foundation of every other right, implies the natural right to emigrate. Because - in order for you and your family to live a life worthy of your God-given dignity, certain things are required. At minimum: food, shelter, clothing, and the means to make a decent living. If you and your family are unable to secure life's necessities in your home country - due to political instability, economic distress, religious persecution, or other conditions that offend basic human dignity - you must be free to seek these things in another country."
"In Catholic thinking, the right to immigration is a "natural right." That means it is universal and inalienable. But it is not absolute. Immigrants are obliged to respect and abide by the laws and traditions of the countries they come to reside in. Catholic teaching also recognizes the sovereignty of nations to secure their borders and make decisions about who - and how many - foreigners they allow into their countries."
"Our government has the duty to consider immigration's impact on the domestic economy and our national security. However, we must always make sure that we are not exaggerating these concerns in ways that deny the basic humanitarian needs of good people seeking refuge in our country. These Catholic principles are consistent with America's founding ideals. They are also consistent with America's proud legacy as one nation under God made up from many peoples of all races and creeds."
"Based on these principles the American bishops support comprehensive immigration policy reform that protects the integrity of our national borders and provides undocumented immigrants the opportunity to earn permanent residency and eventual citizenship. So the political issue is basically this: How can we find a way to accept these newcomers and balance that with the need for our nation to protect our borders, to control the flow of immigrants, and to keep track of who is living within our borders?"
"But the important thing for us is to approach these political issues - not as Democrats or Republicans, liberals or conservatives - but as Catholics. And as Catholics, we should be alarmed by the human toll of our failure to fix our broken immigration system.... America has always been a nation of justice and law. But as Americans we have also always been a people of generosity, mercy and forgiveness."
 
"Unfortunately, our nation's current response to illegal immigration is not worthy of our national character. My point is simple: We need to find a better way to make immigration policy and enforce it.And in this policy debate, Catholics have a special place; because Catholics especially bear the truth about all Americans. Namely, that we are all children of immigrants."
"If we trace the genealogies of everyone in this room today, they will lead us out beyond our borders to some foreign land where each of our ancestors originally came from. In my personal case, the first members of my family came to what now is Texas in 1805. Our inheritance comes to us now as a gift and as a duty."
"At the least, it means we should have some empathy for this new generation of immigrants.For Christians, empathy means seeing Jesus Christ in every person and especially in the poor and the vulnerable. And we need to remember, my friends: Jesus was uncompromising on this point.In the evening of our lives, he told us, our love for God will be judged by our love for him in the person of the least among us. This includes, he said, the immigrant or the stranger."
"Very few people "choose" to leave their homelands. Emigration is almost always forced upon people by the dire conditions they face in their lives. Most of the men and women who are here illegally have traveled hundreds even thousands of miles. They have left everything behind, risked their safety and even their lives. They did this, not for their own comfort or selfish needs. They did this to feed their loved ones. To be good mothers and fathers. To be loving sons and daughters."
The Archbishop of Los Angeles calls us to approach immigration reform with a Catholic mind and a Catholic heart - and to take our place in building a new and true Culture of Life and Civilization of love. He is correct in his assessment and we need to listen to his bugle call and line up. 
We are not first liberal, conservative or any other permutation of political labels. We are first Catholics and, as such, we need to approach this issue - and every social issue - with the mind of the Lord as revealed through His Church. The Archbishop is the Chairman of the U.S. Conference of Catholic Bishop's Committee on Migration. On November 13, 2012 he further cemented his role as our champion on this important front with this statement: 

"In light of the unprecedented bipartisan support for comprehensive immigration reform expressed during the last week, I call upon President Obama and congressional leadership to work together to enact bipartisan comprehensive immigration reform in 2013."
"I am heartened by the recent public statements of the leaders of both political parties supporting the consideration of comprehensive immigration reform in the new Congress. I urge the President and Congress to seize the moment and begin the challenging process of fashioning a bipartisan agreement."
"For decades, the U.S. Catholic bishops have advocated for a just and humane reform of our nation's immigration system. We have witnessed the family separation, exploitation, and the loss of life caused by the current system. Millions of persons remain in the shadows, without legal protection and marginalized from society. As a moral matter, this suffering must end."
"I invite our fellow Catholics and others of good will to make their voices heard in support of this important issue. I encourage our elected officials to work toward the creation of a system which upholds the rule of law, preserves family unity, and protects the human rights and dignity of the person."
The Archbishop has sounded the bugle for comprehensive immigration reform with clarity, compassion and common sense. He is right on comprehensive immigration reform. We need to listen to his bugle call and get to work.  

---
Copyright 2016 - Distributed by THE CALIFORNIA NETWORK
Pope Francis Prayer Intentions for May 2016
Universal:
Respect for Women: That in every country of the world, women may be honored and respected and that their essential contribution to society may be highly esteemed.
Evangelization:
Holy Rosary: That families, communities, and groups may pray the Holy Rosary for evangelization and peace.

By Kenya Sinclair (CALIFORNIA NETWORK)
Personal privacy is one of the greatest rights any citizen of the free world enjoys but soon the Federal Bureau of Investigation may have legal access to everything from passwords and personal emails to banking information and search history - all without your ... continue reading
---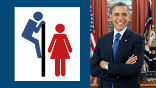 By David Drudge (CALIFORNIA NETWORK)
Eleven states are challenging the Obama edict that schools should allow kids to use whatever bathroom they choose, regardless of their gender. Obama issued the edict last week as a means of joining the "transgender" bandwagon that is sweeping the nation. Unfortunately, ... continue reading
---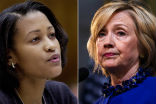 By David Drudge (CALIFORNIA NETWORK)
Hillary Clinton's former chief of staff from the State Department, Cheryl Mills, has asked a court to shield her from conservatives who are seeking the transcripts and recordings of her deposition scheduled for Friday. Mills is worried she will be taken out of context ... continue reading
---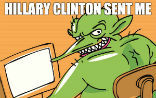 By Marshall Connolly (CALIFORNIA NETWORK)
The next time you encounter an internet troll, be warned, he could be getting paid to fan the flames, or to douse your conversation. A new study our of Harvard reveals that China is using an army of 448 million fake troll accounts to influence public opinion. And China ... continue reading
---

By David Drudge (CALIFORNIA NETWORK)
The State Department Inspector General has ruled that Hillary Clinton broke department rules for using a private email server and for deleting emails she sent and received during her tenure. The report was released on Capitol Hill today. LOS ANGELES, CA (California ... continue reading
---

By Kenya Sinclair (CALIFORNIA NETWORK)
The United States provides 33 percent of the world's arms such as fighter jet aircraft, tanks and more - so which countries are buying? LOS ANGELES, CA (Catholic Online) - According to the Defense Security Cooperation Agency, the number one country purchasing ... continue reading
---

By Kenya Sinclair (CALIFORNIA NETWORK)
With many Senate Democrats calling for a faster processing, the Obama Administration and U.S. Citizenship and Immigration Services (CIS) have drastically increased the number of Syrian refugees admitted into the United States. LOS ANGELES, CA (Catholic Online) - ... continue reading
---

By David Drudge (CALIFORNIA NETWORK)
The FBI is investigating Virginia Gov. Terry McAuliffe on the grounds that he accepted illegal campaign contributions. There is overlap between his donors and donors to the Clinton campaign. Investigators have discovered that a Chinese politician made a particularly ... continue reading
---

By Kenya Sinclair (CALIFORNIA NETWORK)
As American steel production falters, China has begun efforts to dump its excess steel at slashed prices. LOS ANGELES, CA (Catholic Online) - According to Thomas J. Gibson, president and CEO of the American Iron and Steel Institute, and Chuck Schmitt, president of SSAB ... continue reading
---

By Catholic Online (NEWS CONSORTIUM)
Chaos erupted as the US House of Representatives refused to pass an amendment meant to strip away religious freedom and protections for religious contractors and those who work with the federal government. LOS ANGELES, CA (Catholic Online) - When House Democrats ... continue reading
---
All Politics & Policy News