Could SCOTUS nominee Kavanaugh end abortion?
---
Previous statements suggest Kavanaugh would rule against abortion.
President Trump has nominated Brett Kavanaugh to the Supreme Court. Millions of pro-life advocates are waiting to see if he will be the justice that will end abortion.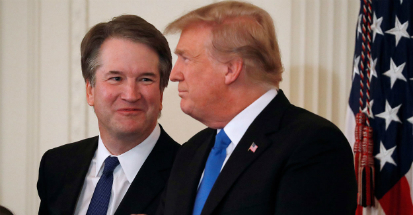 President Trump has nominated Brett Kavanaugh to the Supreme Court.
LOS ANGELES, CA (California Network) - President Trump has nominated Brett Kavanaugh to the Supreme Court. If confirmed, Kavanaugh will be the second justice appointed to the Court by President Trump. There are hopes he could put an end to abortion in America, or will at least render pro-life opinions. 
Kavanaugh, 53, is a conservative who has stressed the importance of justices interpreting the law, not making laws. He is likely to be a strict adherent to the Constitution. 
On the topic of abortion, Kavanaugh has mentioned that the government has a valid pro-life position. In his dissent over an abortion case where an illegal immigrant sought an abortion at government expense, Kavanaugh wrote: "The government has permissible interests in favoring fetal life, protecting the best interests of a minor, and refraining from facilitating abortion."
He has noted that Roe v. Wade has set a precedent that "we must follow," but it is unclear if he meant it must be followed as a nation, or if he must follow it as a lower court justice. As a Supreme Court justice, he will be able to change that precedent. 
On the issue of religious liberty, Kavanaugh has also leaned conservative. He supported the Religious Freedom Restoration Act over Obamacare's contraceptive mandate.
Kavanaugh supports a strict separation of powers between branches of the government. Congress makes the law, and the judiciary merely interprets those laws. 
Finally, Kavanaugh is also a supporter of the Second Amendment, and the right of people to keep and bear arms. 
If Kavanaugh is confirmed, conservatives will have reason to celebrate. 
After Kavanaugh, eyes will be on Ruth Bader Ginsberg, who is 85 and is likely the next justice to retire. Nominated by President Clinton, Ginsberg has been a staunch voice for liberals since 1993. If her seat becomes vacant during President Trump's tenure, then the court will likely come to a 7-2 conservative majority. 
---
Copyright 2018 - Distributed by THE CALIFORNIA NETWORK
Pope Francis Prayer Intentions for July 2018
Priests and their Pastoral Ministry.
That priests, who experience fatigue and loneliness in their pastoral work, may find help and comfort in their intimacy with the Lord and in their friendship with their brother priests.
---
---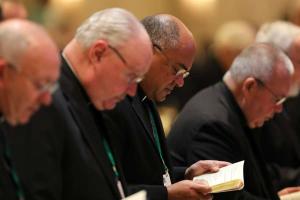 Speaking on Tuesday at the USCCB's Fall General Assembly in Baltimore, Dr. Francesco Cesareo, chairman of the National Review Board, told ... continue reading
---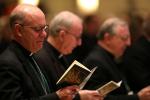 As the bishops of the United States continued their fall general assembly in Baltimore Tuesday, the leaders of the National Advisory ... continue reading
---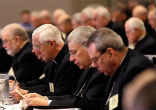 Cardinal Daniel DiNardo, president of the U.S. bishops' conference has told the American bishops that they will not vote on two key ... continue reading
---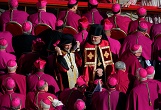 On November 12, the Catholic Church celebrated the Feast of St Josaphat, an Eastern or Byzantine Catholic Bishop (1580 - 1623) who in ... continue reading
---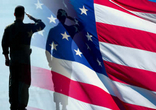 They gave their lives for a country who believed that "all men are created equal, that they are endowed by their Creator with certain ... continue reading
---