Yesterday, thousands of kids walked out of school. Here's why that matters to you
---
It's students who are organizing the new left in this country, and will soon change the politics in the USA.
Yesterday thousands of students, mostly in high schools across the United States, walked out of their classes. They were joined in solidarity by students in other countries. Their purpose was to protest the lack of changes to U.S. gun laws which some say could prevent mass shootings like the one in Parkland Florida on February 14. While most people have dismissed the protests as a stunt, it matters, because it is a sign of changes to come.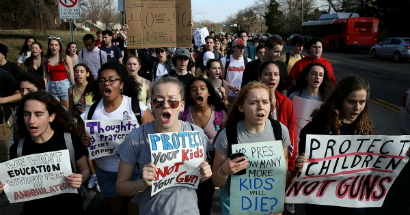 According to historians who study revolutions, such as Crane Brinton, we are in the early stages of one. What happens next depends on the effectiveness of our political leadership.
LOS ANGELES, CA (California Network) - Yesterday, thousands of students walked out of their classes at 10:00 AM local time to protest the lack of change in gun laws following a mass shooting at Marjorie Stoneman Douglas High School in Parkland, Florida, on February 14. That shooting, carried out by former student, Nikolas Cruz, 19, with an AR-15 rifle killed 17 people including three staff members. 
Since then, students across the country have participated in petitioning the federal and state governments to change gun laws. Proposed changes include raising the age limit to buy a firearm, increasing waiting periods, and background checks. Nikolas Cruz purchased his firearm legally. 
The National Rifle Association has launched a counter-campaign of its own, rallying members and pressuring members of Congress not to give in to demands for reform. 
The student walkouts were without incident and in all cases, it appears students returned to class after the protests. Some students were marked absent and some will be punished with various sanctions including unexcused absences and detentions for leaving school. Other schools successfully co-opted the walkouts, staging their own school-wide events to minimize disruption and maintain control. Most schools did not see students walk out at all. 
The protests themselves wouldn't be newsworthy, except they hint at something much bigger. For the first time in two generations, students have organized across the nation for a common cause. Where previously many students would have mixed personal opinions on the issue of firearm ownership, millions are now caught up in a movement to restrict firearm ownership. 
As their call for restrictions has been stonewalled, they are also getting an early education in the political process, which is dominated by lobby groups and rarely considers the public interest with it conflicts with pressure from monied special interests. 
Most students are taught these facts in school, and most ignore them because they are trivial to teenagers. Most teenagers are concerned about other things besides politics. But now these students are aware and they are frustrated. Galvanized, they will carry these frustrations into voting booths for years to come. 
The United States is likely on the verge of a hard turn to the political left. In the past year, multiple special elections have been held across the country and more often than expected, Democrats have defeated Republicans. Conservatives have cause for alarm. 
Within the next two years, most of the students who walked out of classes yesterday will be casting votes. They will vote in the 2020 election. Polls suggest they will follow millennials to the left with their open attitude towards ideas -- like socialism. 
As a nation, we have reached a turning point and if conservatives do not recognize it quickly, danger could follow. 
As Crane Brinton pointed out in The Anatomy of Revolution, revolutions are started by young, hopeful optimists. They are often dismissed by conservative elements. Political ineptitude allows them to grow beyond control. We are seeing these developments today. The students are organizing, they are being dismissed and told to "eat Tide pods"  by conservative elements, and political ineptitude is on full display in the nightly news. In this environment, the movement will grow until it is beyond control and revolution of some sort becomes inevitable. 
Movements like these can only be nipped by political reforms. The fiercely conservative Otto von Bismarck recognized this in the early days of the German republic, and he staved off revolution by establishing the first state-run social welfare net in the world. President Roosevelt did likewise in the 1930s, establishing the New Deal. In the 1960s, a movement toward revolution was nipped by the end of segregation and the extension of equal rights protections to women and blacks. The prosperity of the age also served to nip the movement. Students graduated into a world where you could still make a living with a high school diploma, and unions, despite criticisms, ensured decent wages. It's easier to get by as a worker earning a decent wage than as a revolutionary. 
Today is different. There are no signs this movement can be nipped by today's political leaders. They are not willing or able to grant concessions to the youth, and they have little power as income inequality and oligarchy become shamefully obvious. There are no efforts underway to alleviate the student debt crisis, to make what's left of blue-collar work pay a living wage, or to do anything that the young demand. There are no proposals to widen the public safety net or to even reform the nation's gun laws. There are fewer shop classes, cooking classes, trade schools, or home economics courses.  We no longer teach people how to manage money. There are very few good-paying jobs for high school graduates. You cannot make a living doing manual labor as you could decades ago. Even skilled, professional jobs are being lost to automation and wage stagnation. There are too many useless college degrees. 
The handwriting is on the wall, but few can read it. Fewer still are willing to do so. The consequences of the present failure could be dire. Yesterday's walkouts matter for reasons most people cannot yet comprehend, but shortly will. 
---
Copyright 2019 - Distributed by THE CALIFORNIA NETWORK
Pope Francis Prayer Intentions for January 2019
Young People and the Example of Mary.
That young people, especially in Latin America, follow the example of Mary and respond to the call of the Lord to communicate the joy of the Gospel to the world.
---
---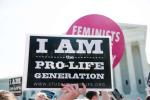 Cardinal Donald Wuerl will not celebrate the Jan. 18 Mass for Life, to be held at a youth rally before the annual March for Life. Wuerl was ... continue reading
---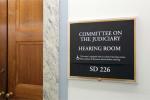 President Donald Trump's nominee for attorney general William Barr said Tuesday that he does not think his Catholic faith is an impediment ... continue reading
---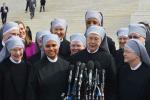 Judges in California and Pennsylvania have issued injunctions against a Trump administration rule that would allow the Little Sisters of ... continue reading
---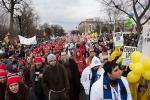 The Holy See has granted that a plenary indulgence may be obtained by those who participate in the National Prayer Vigil for Life or other ... continue reading
---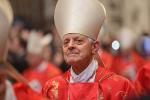 Cardinal Donald Wuerl told Washington, DC priests Saturday that he appropriately handled a 2004 allegation of misconduct against Archbishop ... continue reading
---