No more kneeling? NFL Commissioner says 'players should stand'
---
Th game is intended to unify us, not divide us.
NFL Commissioner Roger Goodell has asked league owners to have their players stand for the national anthem. The lamented in a letter to all 32 league owners that the current controversy is dividing fans from the NFL. Presently, players cannot be forced to stand for the anthem, under current rules and contracts, but that may change.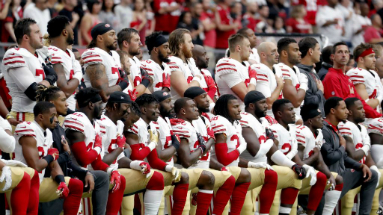 Players have also been divided on the protests, with some joining, and other standing.
LOS ANGELES, CA (California Network) -- NFL Commissioner Roger Goodell wants players to stand for the national anthem, and he has sent a letter to all 32 league owners explaining why. According to Goodell, the protests are dividing the NFL from its fans.
The "current dispute over the National Anthem is threatening to erode the unifying power of our game, and is now dividing us, and our players, from the many fans across the country," Goodell wrote.
The protests started last year when Colin Kapernick, quarterback for the San Francisco 49ers, began sitting, then kneeling during the national anthem. When asked why he was kneeling, he explained he was protesting racial injustice in America.
Kapernick has a legitimate grievance, and the majority of Americans agree. By every metric, minority populations, especially black Americans, suffer adversely from economic and social inequality. Many of us just want to watch a ball game without politics interjected into it, yet there are some Americans who just want to drive down the street without being stopped by police or shot by a self-proclaimed community enforcer. It is a legitimate grievance, and the First Amendment gives citizens the right to protest such grievances.
Taking political positions can be bad for business. Whether it's chicken sandwiches or Hollywood stars, all are adversely affected by making public political statements. In the NFL's case, the problem has them caught in a double bind. Those who sympathize with players like Kapernick have boycotted the NFL to protest racial injustice. Meanwhile, those who object also boycotted the league because players continue to take a knee during the anthem. The result is depressed attendance and viewership.
Players are paid millions of dollars, and fans expect professionalism. They want to see a game, not politics. And there are a lot of people who would love to play football int he NFL and who have no issue with standing for the anthem.
Under the terms of their contracts and under NFL rules, nothing requires players to stand during the anthem. However, individual owners and coaches can enforce at the team level. A coach can tell players that if they kneel during the anthem, they will sit on the bench during the game. It may cost a team a game, but it would also send a message to players and fans.
As a nation, we have no excuse to refuse to address the issues which prompted players like Kapernick to take a knee. We have a lot of work to do to redress the errors of the past, and to ensure that all Americans are equally included in the American Dream. In fact, this is the sacred duty of all patriots to ensure that all people are equal, and enjoy equal opportunity, access, and justice. This is already the rule on paper, but the statistics tell us it is not the rule in practice. We must close this gap between the ideal which we proclaim, and the reality which is.
However, it is also time to move past these protests and to get on with the games, which serve as an escape from politics and the problems of our time. For the good of our nation, both the game, and our ceaseless efforts to ensure equality and justice for all, the game must go on.
Goodell's letter is republished below:
To: Chief Executives/ Club Presidents
From: Commissioner Goodell
Date: October 10, 2017
Re: Fall Meeting/National Anthem
We live in a country that can feel very divided. Sports, and especially the NFL, brings people together and lets them set aside those divisions, at least for a few hours. The current dispute over the National Anthem is threatening to erode the unifying power of our game, and is now dividing us, and our players, from many fans across the country.
Iďż˝ m very proud of our players and owners who have done the hard work over the past year to listen, understand and attempt to address the underlying issues within their communities. At our September committee meetings, we heard directly from several players about why these issues are so important to them and how we can support their work. And last week, we met with the leadership of the NFLPA and more players to advance the dialogue.
Like many of our fans, we believe that everyone should stand for the National Anthem. It is an important moment in our game. We want to honor our flag and our country, and our fans expect that of us. We also care deeply about our players and respect their opinions and concerns about critical social issues. The controversy over the Anthem is a barrier to having honest conversations and making real progress on the underlying issues. We need to move past this controversy, and we want to do that together with our players.
Building on many discussions with clubs and players, we have worked to develop a plan that we will review with you at next week's League meeting. This would include such elements as an in-season platform to promote the work of our players on these core issues, and that will help to promote positive change in our country. We want to ensure that any work at the League level is consistent with the work that each club is doing in its own community, and that we dedicate a platform that can enable these initiatives to succeed. Additionally, we will continue the unprecedented dialogue with our players.
I expect and look forward to a full and open discussion of these issues when we meet next week in New York. Everyone involved in the game needs to come together on a path forward to continue to be a force for good within our communities, protect the game, and preserve our relationship with fans throughout the country. The NFL is at its best when we ourselves are unified. In that spirit, let's resolve that next week we will meet this challenge in a unified and positive way.
---
Copyright 2018 - Distributed by THE CALIFORNIA NETWORK
Pope Francis Prayer Intentions for FEBRUARY 2018
Say 'No' to Corruption.
That those who have material, political or spiritual power may resist any lure of corruption.
---
---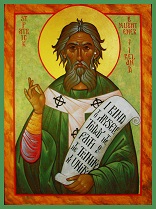 We need to learn from this great missionary. He saw what was good in the culture and baptized what could be redeemed. He respected the ... continue reading
---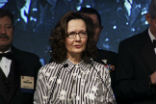 Gina Haspel, President Donald Trump's nominee to lead the CIA, oversaw a secret prison in Thailand where US intelligence targets were ... continue reading
---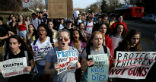 Yesterday thousands of students, mostly in high schools across the United States, walked out of their classes. They were joined in ... continue reading
---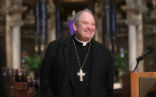 Archbishop Bernard Hebda of the Archdiocese of St. Paul and Minneapolis said it is the duty of the laity to represent the Catholic faith in ... continue reading
---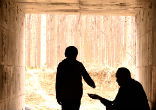 Robin Hood, the legendary hero of English folklore who took from the rich to give to the poor - whose very name conjures up thoughts of ... continue reading
---