We have unmasked the, foul-mouthed, liberal hypocrite Lawrence O'Donnell, and he is ugly
---
People who watch his show are endorsing his hostile behavior.
We have unmasked Lawrence O'Donnell for the lying, foul mouthed, hypocrite that he is. The fake-news reporting hypocrite has gone viral in a leaked video for taking the Lord's name in vain and spouting other foul, filthy words in front of women. This matters because he previously called out President Trump for his choice words in private.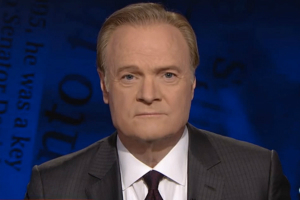 In the span of seconds, O'Donnell goes from fake jovial to surly as he is triggered by a technical glitch.
LOS ANGELES, CA (California Network) -- Fake news reporting MSNBC host Lawrence O'Donnell has issued a fake apology on Twitter because he was exposed as a hypocrite by a leaked video. The video shows him fuming and ranting against women and using incredibly foul language including taking the Lord's name in vain. He pounds his fist like a spoiled baby, and threatens to go after his own staff members.
O'Donnell was triggered by noises he heard in the mic MSNBC uses to control him on the air. It appears someone accidentally keyed the mic, causing him to hear a background conversation.
O'Donnell has previously criticized President Trump for his language, yet in the eight-minute clip,
which has been edited
by someone, he uses the F-word as well as the Lord's name repeatedly,
which is far more offensive
!
The video was probably leaked by a member of his staff. But why? Because this is how Lawrence O'Donnell behaves every day.

Everyone has bad days, and if this were a one-time occurrence, nobody would take the time, or the risk of leaking an unauthorized recording. The fact is, this is how Lawrence O'Donnell behaves all the time. His staff is exposing him as a fraud.
The producers at MSNBC are also aware of his behavior, since they see it daily behind the scenes. The fact he still has a show proves the producers condone his behavior. This is rich coming from liberals who are triggered by simple words and statues.
The fact is, the producers of MSNBC, and O'Donnell himself, and many other liberal elites are lying, scumbag, hypocrites. And the people who adoringly consume their excrement are too stupid to realize they're engaged in corproaphagy.
These people have no empathy. If O'Donnell cared about women, he would not shout "F*ck" at them, he would not use the Lord's name in vain. If he cared about people, he would not clench his fists into balls and pound them like a baby. He would not make a show of acting like he is going to stand up and slap someone like a predator pimp.
Anyone who watches his show is endorsing his angry, lying, hypocritical, foul, garbage-mouthed, fist pounding behavior.
Every time we expose a liberal, this is what we find. From Obama to Hillary Clinton, to people like Lawrence O'Donnell. We find a hypocritical liars who can't handle being triggered. Statues, to losing elections, to a minor technical difficulties, are all it takes to turn these creatures into rage machines.
President Trump might use colorful words himself from time to time, but nobody has once, ever, heard him take God's name in vain. Nor has he portrayed himself to be a snowflake, triggered by other's people use of words. He has never called on a person to be fired because they used a bad word. He's forthright and direct, even when people don't like it. At least he's not a hypocrite.
But liberals love to call out people because of the words they use. They love to shake their fists, pound desks, stomp their feet, and commit other acts of juvenile-grade violence because someone used a word they didn't like. Yet, if they take God's name in vain, and apparently that's forgivable as long as you issue an apology in 140 characters or less?
Historically, the penalty for using the Lord's name in vain was punishable by death, and even just decades ago, it was punishable by fine. Even today, no decent, God-fearing mother would tolerate the use of such a word in her presence, and no decent human being would dare say such a thing. But we're not dealing with decent people, we're dealing with lying, hypocritical scumbags who spew divisive, toxic crap so their adoring fans can eat it.
It is time to recognize liberalism as a mental disorder, and to call out its hypocrisy. It is time to recognize Lawrence O'Donnell, a peddler of fake news, as a liberal hypocrite who has no right to lecture the president on language or women, or God, or any other issue. It is time to expose MSNBC as a hypocritical hate machine whose producers are taking advantage of gullible, brainwashed liberals for ratings. None of these people care about women, or black lives, or God. 
It's about money, it's about power, and it's not about you. It's all a sham, a fraud, a creep-show designed to part you from your money and your rights as an American citizen. It's crap garbage, and it's time we said enough is enough!
You may ask why Catholic Online is getting involved with this because we are seeing a press that has been caught lying, trying to subvert and deceive the public, impacting millions of people. We're angry. We're tired of the hypocrisy. When Jesus upended the tables in the temple, it was because he too was tired of the hypocrisy. The devil is at work in our media, and it is time to point him out.
---
Copyright 2018 - Distributed by THE CALIFORNIA NETWORK
Pope Francis Prayer Intentions for APRIL 2018
For those who have Responsibility in Economic Matters.
That economists may have the courage to reject any economy of exclusion and know how to open new paths.
---
---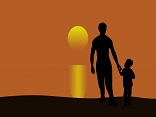 As the years have passed, my sense of loss has not dissipated. It has only changed. As I so often tell grieving family members at ... continue reading
---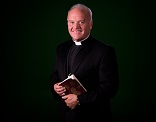 On June 8, 2018, a Press Conference held by the Vatican presented a 23-page preparatory document intended to assist the Catholic Bishops ... continue reading
---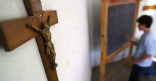 Catholic elementary school students, regardless of race, sex, or socioeconomic status, have more self-control and self-discipline than ... continue reading
---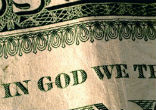 A U.S. appellate court has ruled against a self-described Satanist from Chicago who had filed a lawsuit seeking to remove the motto "In God ... continue reading
---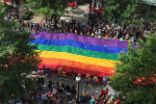 While the month of June is marked by LGBT pride events, some Catholic critics have voiced wariness and concern that the events draw people ... continue reading
---