Thug produces video that shows him lynching a child, YouTube responds by banning Bible readings
---
The double standards are showing.
A rap artist has published a video that shows him lynching a child. The production is intended to support the Black Lives Matter movement, and is racially charged. Despite the subject matter, YouTube has not censored the video or demonetized it. At the same time, Bible readings and stories of the lives of the saints remain censored.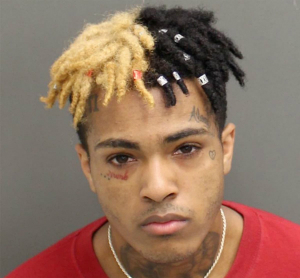 Racist thug, XXXTentacion in his latest mugshot for violent behavior. His video, which shows him lynching a child, has gone viral, earning him a payout from YouTube.
LOS ANGELES, CA (California Network) -- A rap artist has published a controversial video on YouTube which shows him lynching a child. The production, which is racially charged, has provoked outrage and calls for his YouTube channel to be demonetized. So far, no action has been taken to restrict the content, despite its mature and offensive nature.
The video is "Look At Me" by the rapper XXXTentacion. The video was produced in support of the Black Lives Matter movement and features several scenes in which blacks were victimized due to race, or harmed by police. The video also shows him killing a Caucasian classroom teacher with a sex toy.
Most disturbing is a scene in which he approaches two children facing a noose. One of the children is white, the other black. He offers the noose to both children who do not react. Then, he calmly places the noose around the neck of the white child, then pulls a rope to life him into the air. The child's feet twitch as he dangles, then goes limp and still.
The bit is performance art, but it is also unsuitable material for viewing except by a mature audience. Despite this, the video is not age restricted in any way. It has been online for six months, but only now has gone viral. More than 5 million people have viewed the video.
The video also stokes racial tension and encourages people to kill police officers. At one point, XXXTentacion suggests he'd be thrilled to bathe in the blood of police officers.
XXXTentacion is calling for racial justice, but he sounds more like Malcolm X than Dr. Martin Luther King Jr., and he is not a sympathetic figure. He dresses, acts and looks like a thug in his video with his shorts so low on his body his underwear show, and talking about how he can't control his sexual urges.
The minor celebrity has also been accused of abusing his spouse, an allegation he responded to in another video threatening to sexually abuse his critic's sisters.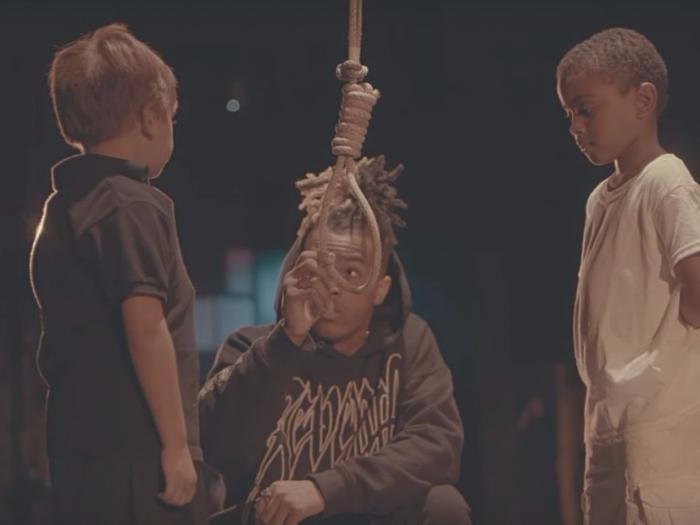 Rapper XXXTentacion lynches a child in his video.
We agree lynching people is a terrible thing. We agree there needs to be justice for all people. We even agree that black lives matter. But if lynching blacks is a terrible thing, then why depict anyone being lynched, especially a child of another race? And why call for the murder of police, who can be any race? Why show an elderly, Caucasian man being brutalized in a classroom and killed? Some of the words ion the song call for justice and equality, but some advocate violence. And the scenes in the video are racist.
If you want to end racism, here's a tip: stop doing racist things, stop being a felonious thug! (XXXTentacion has an extensive criminal record.)
Why does XXXTentacion get a pass on racism? He doesn't deserve the pass just because of the color of his skin. In fact, giving him such a pass is as racist as it gets. Does he get a pass because he has money? We assure you, he is not living or eating poorly. Yet, YouTube is giving him a pass.
Despite the mature, pornographic, thuggish, racist, insensitive character of the video, YouTube has refused to remove, age-restrict, or demonetize the content. This is a surprising decision after YouTube spent much of last week demonetizing and removing several daily reading videos and saint videos from the Catholic Online channel. Those videos were labeled as "not suitable for all audiences."
What exactly is unsuitable about the Bible? Why were several saint videos demonetized and restricted?
All people should be upset when innocent people are killed. We should demand justice. But somehow it's hard to sympathize with your plan for justice when it includes lynching children and murdering innocent police officers. And for YouTube to allow such content to flourish and make money borders on the criminal, because they are suppressing one moral message while promoting hate and evil.
---
Copyright 2018 - Distributed by THE CALIFORNIA NETWORK
Pope Francis Prayer Intentions for July 2018
Priests and their Pastoral Ministry.
That priests, who experience fatigue and loneliness in their pastoral work, may find help and comfort in their intimacy with the Lord and in their friendship with their brother priests.
---
---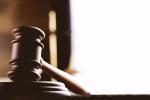 The fate of a children's home is the subject of a lawsuit against the Diocese of St. Cloud, Minn., by the diocese's Catholic Charities ... continue reading
---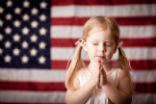 President Trump's nomination of Judge Brett Kavanaugh to the Supreme Court could not have come at a better time for the Church in America. ... continue reading
---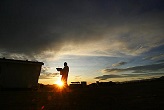 St. Benedict of Nursia lived a life of prayer and solitude for three years and studied under a monk named Romanus. His holiness drew ... continue reading
---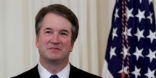 "As the nation begins to take a closer look at the nominee that President Trump has chosen for the Supreme Court, it becomes more and more ... continue reading
---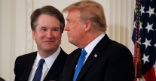 President Trump has nominated Brett Kavanaugh to the Supreme Court. Millions of pro-life advocates are waiting to see if he will be the ... continue reading
---