Source of DNC leaks REVEALED? - FBI arrests fraudulent Dem staffer who hid laptop, smashed hard drives, transferred secret data
---
Imran Awan is accused of fraud and of transferring secret data offsite.
An aide to Debbie Wasserman Schultz, the former Democratic National Committee chairwoman, was arrested this week on bank fraud charges while attempting to flee the country to Pakistan. Federal agents arrested Imran Awan at Dulles International Airport.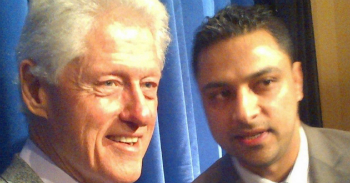 Awan with Bill Clinton. Awan is accused of breaking a number of crimes including transferring sensitive data offsite and fraud.
LOS ANGELES, CA (California Network) -- A House aide to Rep. Debbie Wasserman Schultz (D-FL), has been arrested on charges of bank fraud. Imran Awan, 37, was an IT aide to the representative. He was arrested at Dulles International Airport on Monday while attempting to flee the country for Pakistan. According to the charges, he took out loans against property he owned and sent the money to Pakistan. His plans were to escape to Qatar, then travel on to his native Pakistan.
Awan had been under FBI investigation for some time, with agents seeking to prosecute him for information and equipment theft. Schultz was aware of the case against him, but chose to keep him on her staff anyway. His wife, and two brothers, were also on House staff, and they were fired in March as a result of the investigation. Awan's wife fled the country in March with their two daughters and about $12,000 in cash. It is unclear why Schultz kept Awan on her staff.
On Monday, the FBI reported that he allegedly took out a $165,000 loan on a house he did not live in, and sent the money out of the country.
Following his arrest, he was released on the condition he surrender his passport and wear an ankle-monitor to track his location. His lawyer emphatically claims that the case against him has no evidence and he is being persecuted because he is a Muslim.
Last May, a laptop used by Awan and belonging to Schultz's office was seized, and Schultz was seen scolding capitol police about the laptop not being returned promptly. The laptop was found hidden inside "an unused crevice" of the Rayburn House Office Building. This is a separate building from where Schultz's office is.
He is also suspected in multiple cyber-security breaches and for transferring sensitive congressional data offsite. The FBI says they are investigating several smashed hard drives taken from Awan's house.
Awan appears to be motivated by money, and the New York Post reported his own stepmother filed a suit against him because he was trying to force her to sign over his father's $50,000 life insurance policy to him. His father died in January. She also alleged that Awan was trying to force her to sign over power of attorney for assets in Pakistan. Awan and his brothers have allegedly accrued over $4 million for themselves since 2010.
The case against Awan is particularly interesting because Schultz's office may have been the source of a massive leak of emails from the Democratic National Committee during the 2016 elections. The DNC says its systems were hacked in 2016. The hack was blamed on Russia, and the Obama administration attempted to claim the Russians were trying to influence the U.S. election in favor of Donald Trump. Schultz was compelled to resign in the wake of the hacking, but was then appointed to Hillary Clinton's staff, possibly as a loyalty reward for ensuring Clinton won the primary race against Sen. Bernie Sanders (I-VT) who was rising in popularity.
The arrest of Awan, who is clearly motivated by money, and who had access to sensitive information raises a lot of questions. What if it was Arwan who leaked documents to the Russians? What if he is the entire source for the Russia story? What if he sent documents to Republicans, the New York Times, or Wikileaks?
It seems possible that Awan could be the culprit in a major security breech. It is unclear why Debbie Wasserman Schultz would keep him on staff for so long, given the serious allegations he faces. Was Schultz also involved in some fashion?
The corruption in Washington D.C. is astounding with our own elected leaders actively working against democracy and the American people.  It is time for us to un-elect the mass of incumbents who take their position for granted and who serve monied interests and not the will of the people. Then, we need to prosecute with righteous fury each and every one who has betrayed the American trust. Only then will be restore the Republic and government of the people.
Hopefully Schultz is only the start.
---
Copyright 2018 - Distributed by THE CALIFORNIA NETWORK
Pope Francis Prayer Intentions for July 2018
Priests and their Pastoral Ministry.
That priests, who experience fatigue and loneliness in their pastoral work, may find help and comfort in their intimacy with the Lord and in their friendship with their brother priests.
---
---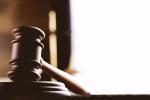 The fate of a children's home is the subject of a lawsuit against the Diocese of St. Cloud, Minn., by the diocese's Catholic Charities ... continue reading
---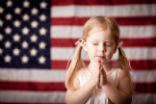 President Trump's nomination of Judge Brett Kavanaugh to the Supreme Court could not have come at a better time for the Church in America. ... continue reading
---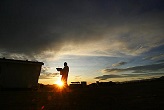 St. Benedict of Nursia lived a life of prayer and solitude for three years and studied under a monk named Romanus. His holiness drew ... continue reading
---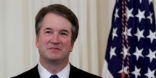 "As the nation begins to take a closer look at the nominee that President Trump has chosen for the Supreme Court, it becomes more and more ... continue reading
---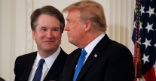 President Trump has nominated Brett Kavanaugh to the Supreme Court. Millions of pro-life advocates are waiting to see if he will be the ... continue reading
---