SHOCKING FACEBOOK LIVE: Vicious teenagers stream kidnapping and torturing of special needs man for supporting Trump
---
The unidentified victim was held and abused for two days.
Editors Note: The following story contains contents of a violent, expletive nature. Reader discretion is advised.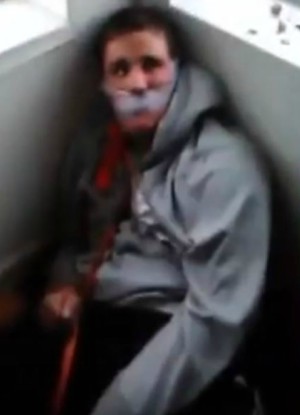 The unidentified special needs man was abused via live stream on one of the attackers' Facebook feed.
LOS ANGELES, CA (Catholic Online) - An unidentified special needs teen was reported missing. The 18-year-old's parents had no idea the next time they saw him would be on someone's live Facebook stream.
Four 18-year-old teens targeted the boy in one a sick hate crime simply because he was a white male who allegedly voted for Donald Trump.
According to
CBS Chicago
, the victim's clothing was slashed, his hair was cut with a knife so was cut with a knife so closely his scalp bled, and the laughing teens covered him in cigarette ashes.
The video revealed several people were laughing and eating as the cowering teen was tortured and forced to say different phrases including, "I love black people."
The teens can be heard yelling anti-Trump statements, yelling racist remarks against "white people" and several threats.
"I should knock your a-the f- out right now," one teen yells. "Stand up, boy!"
The girl behind the camera records herself smoking a cigar and laughs, "My sister said this is not funny, y'all."
"S-, it's funny to me," one of the teens responds. "Tell Donald Trump it's not funny."
Another suspect is heard telling the victim, "Your s- is leaking," about the blood dripping from his head.
"Kiss the floor, b-! Nobody can help you anymore," another screams.
The bound and gagged teen was repeatedly slapped and cigarette ashes were peppered onto his head wounds. The group repeatedly says the word "gang," laughing and even stepping on the victim's head.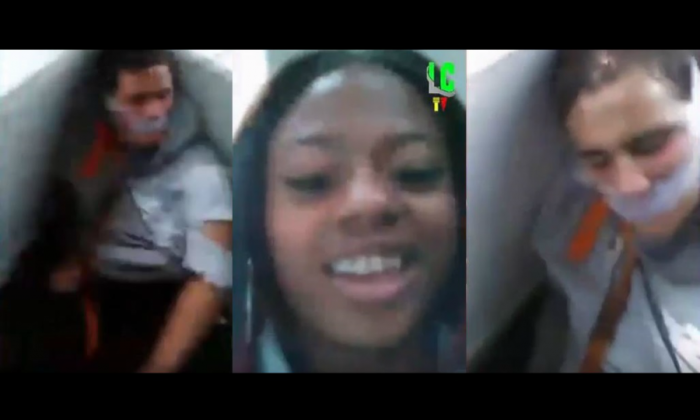 The victim was maliciously attacked by four gang member teens.
During the entire video, the teen slumps in a corner, closes his eyes, and stays completely still.
"Who own this b-?" the camerawoman asks as she puffs the cigar.
The special needs teen was held anywhere from 24 to 48 hours before he was released to wander the cold Chicago streets in shorts. He was disoriented, and his lack of proper clothing caught police attention right away.
"It didn't seem right," Chicago Police Captain Steven Sesso reported on Wednesday during a news conference.
Chicago Police Commander Kevin Duffin explained the victim was an acquaintance of at least one of the suspects, who took him into the city with a stolen van, leaving authorities to question whether he went willingly or was abducted.
"We're still talking to the victim," Duffin stated. "It's quite a possibility that it is a kidnapping and that's certainly one of the charges we'll be seeking if it turns out to be that. But, he's traumatized by the incident and it's very tough to communicate with him at this point."
Chicago Police Superintendent Eddie Johnson spoke during a press conference to say the video was "sickening," adding: "It makes you wonder what would make individuals treat somebody like that. I've been a cop for 28 years, and I've seen things that you shouldn't see in a lifetime, but it still amazes me how you still see things that you just shouldn't. I'm not going to say it shocked me, but it was sickening."
The teen was taken to a nearby hospital, where he was connected to the disgusting video. The stream came from suspect Brittany Herring's Facebook page, leading authorities straight to her doorstep.
According to the Inquisitr, the attack took place in the 2400 block of West Lexington on Chicago's West Side.
With recorded evidence of the attack, Duffin reported, "We anticipate charges within the next 24 hours."
To see the disturbing footage, click here.
---
The California Network is the Next Wave in delivery of information and entertainment on pop culture, social trends, lifestyle, entertainment, news, politics and economics. We are hyper-focused on one audience, YOU, the connected generation. JOIN US AS WE REDEFINE AND REVOLUTIONIZE THE EVER-CHANGING MEDIA LANDSCAPE.
---
---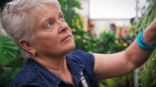 When Barronelle Stutzman took a stand for her Christian beliefs nearly five years ago, she never imagined that she would eventually be ... continue reading
---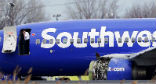 A tragic, freak accident has cost the life of an Albuquerque woman on board a Southwest Airlines flight from New York to Dallas. LOS ... continue reading
---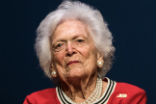 Former First Lady, Barbara Bush is about to end her life on comfort care, after choosing to forgo future medical care. Is it acceptable for ... continue reading
---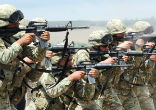 Bishops in both the US and Mexico have criticized the Trump administration's plan to send National Guard troops to the southern border of ... continue reading
---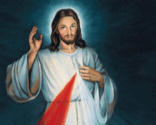 His doubts healed the wounds of our own disbelief. They also open up - for all who look with the eyes of faith - a deeper ... continue reading
---