Rick Perry on potential indictment: 'I stood up for the rule of law'
---
Perry fires back at drunk driving attorney
On an August 17 interview with "Fox News Sunday" Texas Governor Rick Perry insists that a grand jury indictment, which alleges that he abused his office and attempted to coerce an elected official, is unjustified.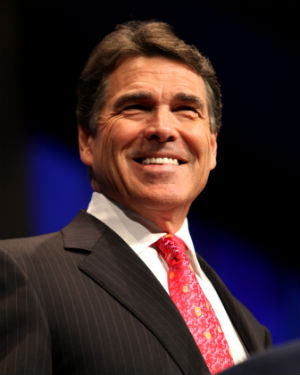 Texas Governor Rick Perry is fighting back against an abuse of power indictment leveled against him by Democrats.
LOS ANGELES, CA (Catholic Online) - The indictment against the Republican governor was announced on the previous Friday, and filed after Perry decided to veto funding for a state anti-corruption unit after a district attorney, involved in a DUI arrest refused to resign even after he publicly asked her to do so.
You can be a light in the darkness with "prayer and action".
"I stood up for the rule of law in the state of Texas, and if I had to do it again, I would make exactly the same decision," he said during the interview.
Perry decided to veto $7.5 million in funding for an anti-corruption unit within the Travis County district attorney's office. Perry wanted Rosemary Lehmberg, the Travis County district attorney, to step down after she was arrested for drunk driving in April 2013 which she declined. Perry then followed through with his threat to withhold the money and a watchdog group filed an ethics complaint which led to Perry's indictment on two felony counts.
Senetor Ted Cruz (R. TX) and Louisiana Governor Bobby Jindal have both commented on Perry's behalf, arguing that the Texas governor acted within his powers and the that indictment was unwarranted. Even David Axelrod, former senior adviser to president Obama and Democratic strategist, suggested the claims against the governor appear flimsy.
Perry said that these displays of public support strengthen his claim and innocence.
"I think across the board you're seeing people weigh in and reflecting that this is way outside of the norm," he said.
On August 16, Cruz said in a statement, "Unfortunately, there has been a sad history of the Travis County District Attorney's Office engaging in politically-motivated prosecutions, and this latest indictment of the governor is extremely questionable." The Travis County's district attorney's office has taken on other prominent Republicans in cases that later fell apart.
On a twitter post, Axelrod said that "Unless he was demonstrably trying to scrap the ethics unit for other than his stated reason, Perry indictment seems pretty sketchy."
Perry said that this issue is just one more case where the government is acting outside the scope of the law.
"When you add the IRS scandal that's going on and the outside of the rule of law there, and then you look at what's happened in Austin, Texas, with this grand jury, I think there is some extraordinary concern in this country about the rule of law not being followed," he said.
During a press conference the day before his Fox interview Perry told reporters: "I wholeheartedly and unequivocally stand behind my veto and will continue to defend this lawful action of my executive authority as governor."
Perry said that Lehmberg behaved in "an incredibly inappropriate way" after her arrest and was "abusive to law enforcement". A video of the arrest shows that Lehmberg was kicking the door of her cell and sticking her tongue out. She had a blood alcohol level almost three times the legal limit.
"Americans and Texans who have seen this agree with me that that is not an individual who is heading up an office that we can afford to fund," Perry said. "Given that information, and given that choice again, that is exactly what I would do."
---
Copyright 2018 - Distributed by THE CALIFORNIA NETWORK
Pope Francis Prayer Intentions for FEBRUARY 2018
Say 'No' to Corruption.
That those who have material, political or spiritual power may resist any lure of corruption.
---
---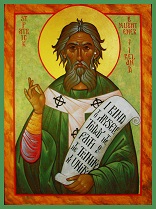 We need to learn from this great missionary. He saw what was good in the culture and baptized what could be redeemed. He respected the ... continue reading
---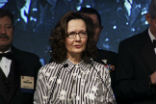 Gina Haspel, President Donald Trump's nominee to lead the CIA, oversaw a secret prison in Thailand where US intelligence targets were ... continue reading
---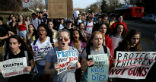 Yesterday thousands of students, mostly in high schools across the United States, walked out of their classes. They were joined in ... continue reading
---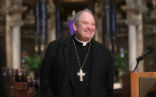 Archbishop Bernard Hebda of the Archdiocese of St. Paul and Minneapolis said it is the duty of the laity to represent the Catholic faith in ... continue reading
---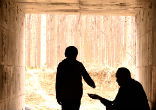 Robin Hood, the legendary hero of English folklore who took from the rich to give to the poor - whose very name conjures up thoughts of ... continue reading
---