Malinformed much? Ninety percent of your information now comes from just 6 media sources
---
Media choices continue to shrink on television.
Have you ever tried to describe something, but lacked the vocabulary to do it? This is the concept behind Newspeak, a fictional language in George Orwell's 1984. Orwell proposed that by limiting expression, thought itself could be limited. Today, as media companies merge, the result is an increasingly monosyllabic form of reporting that stifles free thought.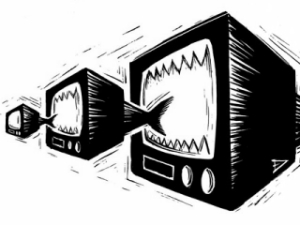 Small media outlets are consumed by the large, limiting the variety of expression.
LOS ANGELES, CA (Catholic Online) - A proposed merger between 21st Century Fox and Time Warner Inc. will reduce the number of major Hollywood studio owners to just five and leave just four big television producers. This trend, in which companies merge to form monopolies isn't new, but now those mergers are threatening expression and thought itself.
The American media is controlled by just a few families which also control editorial slant. The result is that Americans have less and less diversity of thought when choosing which media to consume. We generally know that MSNBC tends to take a left-leaning view, and Fox the right. Catholic Online takes a view that is Catholic, which is neither right nor left in the American sense, however the outlet is generally seen as publishing to the right on many issues.
However, the problem is not that publications have editorial policies and slants. The problem is that Americans face a smaller range of choice when choosing which worldview to consider.
George Orwell predicted this when he wrote 1984, imagining a future dystopian state where the language was restricted to limit the free thought and expression of the people. By literally eliminating words from the vocabulary, the expression of contrary thought becomes impossible.
What's happening in American media today is somewhat similar, at least insofar as the variety of opinions expressed to the public are coming under the control of just a few families. No more than six have control the voice in the public forum. Anyone with differing view is reduced to shouting in the cacophony of the internet, and very few are successful in doing so.
Capitalism and democracy work only where there is competition in the market of both currency and ideas. As these mergers occur, there's less competition.
Among the reasons why this trend is disturbing is because there is no voice for the Catholic Social Doctrine. There are over 1 billion Catholics in the world, but their share of voice in the media is limited to just a few outlets and those outlets have no play on prime-time television.
Catholic Online is working to correct this. If there's any good news, it's that the world is moving away from the big media outlets and television in general, and moving to the internet for its news and information. It also happens that Catholic Online is perfectly positioned for this brave new world of media consumption.
We may not be able to stop the formation of virtual media monopolies, but we can still make a difference. By getting your news from sources like Catholic Online, you have access to a Catholic perspective on the news. Current events, social doctrine, as well as prayers, information on the Saints, and more are all there, free for you to enjoy, share and discuss. Our newsletters will also keep you informed.
It's a Catholic worldview that will make the world a better place, not the secular views of a few media moguls.
---
Copyright 2018 - Distributed by THE CALIFORNIA NETWORK
Pope Francis Prayer Intentions for FEBRUARY 2018
Say 'No' to Corruption.
That those who have material, political or spiritual power may resist any lure of corruption.
---
---

Students at Rocklin High School in Sacramento, California are planning a pro-life walkout to protest abortion, and the millions of lives it ... continue reading
---

Another school shooting took place this morning at Great Mills High School in Great Mills, Maryland. Several students were injured and ... continue reading
---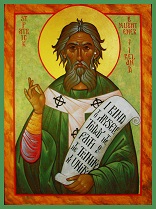 We need to learn from this great missionary. He saw what was good in the culture and baptized what could be redeemed. He respected the ... continue reading
---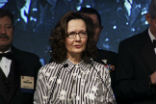 Gina Haspel, President Donald Trump's nominee to lead the CIA, oversaw a secret prison in Thailand where US intelligence targets were ... continue reading
---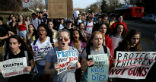 Yesterday thousands of students, mostly in high schools across the United States, walked out of their classes. They were joined in ... continue reading
---