Ode to Great Dads: So Long, Doofus!
---
Thank you for being knights, and knowing that knights are still needed.
Gentlemen, this one's for you. I see you, and I appreciate you. The country needs more of you. We need you to not give up. We need you to be stronger and more faithful than ever before. I ask God to bless you all this Father's Day, and every day, and to protect you and raise you up. Thank you for being great fathers and husbands.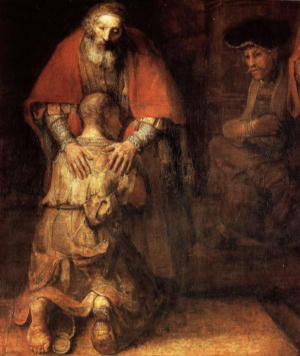 The Prodigal son returns
WASHINGTON, D.C. (Catholic Online) - Gentlemen, this one's for you. I see you, and I appreciate you. The country needs more of you. We need you to not give up. We need you to be stronger and more faithful than ever before. I ask God to bless you all this Father's Day, and every day, and to protect you and raise you up. Thank you for being great fathers and husbands.
I cringe at the plethora of demeaning stereotypes concerning Dads these days. He's either the juvenile nimrod, or the lazy couch potato guzzling beer in front of the television, or the complete doofus who can't take care of his own children without the entire house falling into disastrous ruin. 
Commercials abound where Dad is left in charge of the kids and house, and total mayhem ensues. The kids are filthy and out of control, the house is a wreck, and somehow it must all be restored to normal before Mom finds out.
Or, Mom walks in to find Dad changing the baby's diaper on the kitchen counter, amid dirty dishes galore and food splattered on the ceiling. She sighs and looks at them as if to say, "My two babies..." Then with a swipe of her disinfectant, Mom expertly gets everything back in order. Because Mom is awesome and capable, but Dad is a complete doofus who can't manage anything except the remote control.
It's really sad to see Dads being played as the helpless hap or the juvenile jerk or the clueless clod. It's not even funny. It's just insulting.
You want to know what I see around me every day, in stores, at church, on the sidewalks and front porches, in the backyards and parks, and friends' homes?
 
I see a lot of great Dads.
I see Dads pushing their daughters on the swings. I see Dads kicking the soccer ball around with their sons. I see Dads wearing their babies in the front sling or the backpack. I see Dads pulling their little ones in wagons and bicycle trailers. I see Dads walking around, carrying their fussy baby, rocking them gently trying to soothe them. I see Dads cooking dinner and doing the dishes. I see Dads walking hand-in-hand with their wives, out for an evening stroll.
I see Dads taking the kids to the doctor and holding them while they get a vaccine. I see Dads sitting down to tea parties with their 3 year-old. I see Dads reading books to their preschoolers and playing Littlest Pet Shop. I see Dads wrestling and tickling the kids on the floor til everyone is out of breath with laughter. I see Dads helping to build ramps for scooters, and shoveling giant piles of snow for the kids to sled down.
The Dads I know are taking care of tubby time and bedtime; they're helping with homework; they're pushing the stroller and carrying the carseat; they're making bottles and spoon-feeding toddlers; they're shuttling kids to dance class and football practice; they manage diaper duty with competence; they're snapping photos left and right every time their little kiddo does something cute or noteworthy.
They're paying attention.
They don't need anyone's pity.
They're quite capable.
Has there been a time in history when men were more involved in child care duties than today? Feminism had better get its act together and eat a few bites of humble pie. It's without a doubt a great gift to men that modern parenting includes Dad in every facet and allows fathers to experience and participate in the whole sweet mess.
But that gift should not come with insults and mockery on the side. Good men everywhere are doing a Herculean job of stepping into a way of fathering that is more involved in the daily little details than their fathers and grandfathers ever were. From the looks of it, they're learning really fast and making the most of it.
It's too bad they have to do it amidst the lunacy of a feminist mandate that says they must treat women just like men, while women get to make fun of them and belittle them and basically insult their manhood. Huh? Poor guys.
I'm blessed to have married a man who is a wonderful, caring father to our children. He can handle a poopy diaper as well as I can, and does so without complaint or hesitation. When a kid throws up all over the couch or the bed or the carpet (because they never, ever throw up anywhere inside the bathroom), we tag-team the disaster. Usually I take care of cleaning up the kid, and he gets started cleaning up the environment.
He can take care of dinner and the dishes, and no, he doesn't resort to ordering pizza. Stuffed chicken breast and homemade ciabata bread is more his style. Yeah, sometimes he and the kids love to have a "finger-food feast" (i.e. frozen, breaded and fried foods) and that's just fine.
He makes memories doing simple, pure and child-like things like getting donuts every Saturday morning and planting flowers with the girls. He helps them build Legos and it's hard to say who's having more fun.
He plays peek-a-boo with the baby because he loves to hear her giggle, and takes her on walks when she's cranky. He takes the older kids to the library and talk to them about good books he's read. He encourages them by listening to what interests them. He takes the time to explain things that matter. He talks to them about the importance of virtues like honesty, kindness, hard work, and sacrifice. He sets the example in his actions.
He tells them every single day that he loves them. He takes his vocation as Catholic husband and father seriously, and he's continually trying to live that vocation more fully. He's a good Dad.
I know our culture is suffering profoundly precisely because too many children don't have a good Dad around. Too many guys have kids and don't live up to their obligations. They abandon, abuse, neglect, and squander the family they've been given. For today that's all the virtual ink I'll spill talking about them.
This is about the men. The good ones. You're out there, and I hope you know how very much you matter. Please accept this one woman's sincere apology for the stupid commercials and the demeaning nonsense you put up with these days.
Thank you for loving your wives and your children. Thank you for all the sacrifices you make. Thank you for being knights, and for knowing that knights are still needed.
Happy Father's Day.
-----
Jennifer Hartline is a grateful Catholic, a proud Army wife and homeschooling mother of four children. She is a contributing writer for Catholic Online. Visit her online at Wake Up, Deborah!
---
Copyright 2018 - Distributed by THE CALIFORNIA NETWORK
Pope Francis Prayer Intentions for APRIL 2018
For those who have Responsibility in Economic Matters.
That economists may have the courage to reject any economy of exclusion and know how to open new paths.
---
---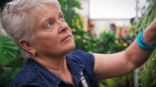 When Barronelle Stutzman took a stand for her Christian beliefs nearly five years ago, she never imagined that she would eventually be ... continue reading
---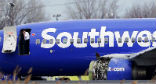 A tragic, freak accident has cost the life of an Albuquerque woman on board a Southwest Airlines flight from New York to Dallas. LOS ... continue reading
---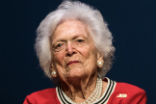 Former First Lady, Barbara Bush is about to end her life on comfort care, after choosing to forgo future medical care. Is it acceptable for ... continue reading
---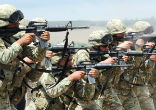 Bishops in both the US and Mexico have criticized the Trump administration's plan to send National Guard troops to the southern border of ... continue reading
---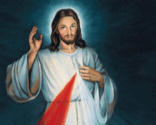 His doubts healed the wounds of our own disbelief. They also open up - for all who look with the eyes of faith - a deeper ... continue reading
---