Tennessee brings back electric chair, but is it the right move?
---
Chair may be used in cases where lethal injection cannot happen.
If there's a symbol of capital punishment in the United States, it's the electric chair. Invented by Thomas Edison and used only in the United States, the chair could make a comeback as lethal injection comes under intense scrutiny. The state of Tennessee has reintroduced the chair as a method of execution.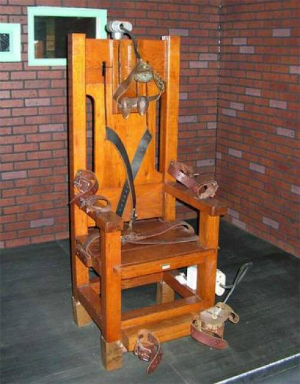 The electric chair may have new life if lethal injection is ruled unconstitutional or becomes impractical.
LOS ANGELES, CA (Catholic Online) - On Thursday night, Tennessee Gov. Bill Haslam (R), signed a new law that would permit the use of the electric chair to execute death-row inmates should the current method of lethal injection be deemed unconstitutional or the drugs become unavailable.
Currently, lethal injections have been delayed, while cases contending the method is cruel and inhuman work their way through the courts. Last month, Oklahoma death-row inmate, Clayton Lockett survived his lethal injection, possibly because of a collapsed vein, and eventually succumbed to a heart attack some 43 minutes after the execution started.
Pray for those involved in the cases, especially the victims and survivors. May God grant them peace.
Lockett apparently regained consciousness when he should have been asleep. He probably suffered intense pain during his execution. Lethal injection is supposed to be physically painless, following the insertion of the needle. This is the grounds of the arguments being made by his lawyers. That such punishment violates the eighth amendment prohibition against cruel and unusual punishment. .
Let's make no mistake about Lockett. He confessed to his crime which involved the kidnapping, rape, torture and murder, by live burial, of a teenage girl. If anyone deserved the ultimate penalty, it was Lockett.
Lockett's botched execution caused lawyers to redouble efforts to spare other inmates from a similar fate. Part of the problem is the supply of drugs used to execute inmates. European suppliers of the lethal drugs have refused to sell them in cases where they may be used for executions and this has led to states seeking new formulas to carry out their procedures.
Earlier this week, Missouri officials had to call off the execution of Russell Bucklew, 46, a convicted murderer. Bucklew's lawyers successfully petitioned the Supreme Court to halt his execution claiming that he too could face a painful and gruesome death, similar to Lockett, as a result of a medical condition.
Bucklew has been diagnosed with a rare congenital condition known as cavernous hemangioma, which causes deformation of veins in the face and head. The concern was that a vein could rupture preventing the execution from working at all and Bucklew could survive with a permanent disability, or he could die slowly and painfully. Both outcomes are inconsistent with the concept of dispensing lawful justice as it is currently understood in the United States.
Few people have any kind of sympathy or even empathy for most of the inmates sentenced to death. Many have committed gruesome crimes including murder and rape. From a retributive standpoint it can be argued that they deserve their fate. It can also be argued that there is nothing in the Constitution that requires executions to be painless. After all, historically, executions at least involve a modicum of pain because they induce fatal trauma and death isn't instant.
As far as pain goes, the electric chair may be among the most painful forms of execution. Although an initial jolt of electricity is supposed to stun or render a victim unconscious, many tales of botched or partially-botched executions have surrounded the electric chair. It is very likely extremely painful although none have lived to complain. Despite the anecdotes and stories, some Americans have little regard for this trivia, since they believe retribution is the highest value in these cases. 
Some might say, "so what if a heinous criminal suffers a little pain on their way to divine judgment?"
However, the moral concerns being raised by others is well justified. The concerns raised about the use of capital punishment are numerous.
Innocence projects have demonstrated that a solid, possibly even a double-digit percentage of death-row inmates, are actually innocent of the crimes that landed them there. Although the figure is a distinct minority, it is still one too many. No innocent person should suffer a state-sanctioned death.
Execution is final. A posthumous exoneration provides no substantial relief. A policy of capital punishment simply perpetuates this danger and is compunded by the evil of a possible execution of an innocent person. .
Furthermore, others argue that execution cuts short the lifespan of a person, reducing the time they have to repent and reform their lives; doing penance for their evil actions. 
Then, there are other serious issues which merit consideration in any analysis of capital punishment. The disparity in its application. For example, it has been noted that a racial bias appears to be present in American death penalty cases.
Finally, the Catholic Church, which speaks with an informed, authoritative voice on moral issues such as these, tells us that capital punishment is no longer necessary because the perpetrator is not a threat to the common good and bloodless means of punishment not only are available but are more humane. The current approach to executions perpetuates the disrespect we have for life, a disrespect which reaches back to the womb. Even a convicted felon has human dignity. 
The moral analysis applied to the issue of capital punishment is a decidedly different one than the analysis applied to the evil of procured abortion. Procured abortion is the taking of innocent human life and is always and everywhere wrong. It is intrinsically evil. Capital punishment has been accepted by the Church in times past as necessary to protect the public and within the purview of the State. That is no longer the case because bloodless means of punishment are available.
Certainly the vast majority of these convicted criminals deserve severe punishment, even if the intended process is inconvenient of painful. However, "deserve" has nothing to do with the moral analysis. Mercy should trump strict justice when other means of punishment, such as life in prison, are available.
We can and should rise above the ranks of criminals and their evil misdeeds. In fact, we should  treat those we must remove from society with greater mercy and compassion than they showed their victims. This can sometimes cause victim's advocates to cry foul, and understandably so. However, vengeance belongs to God, not man. When the Justice system has removed a guilty person from perpetuating evil against others, and administered just punishment as a consequence of their evil act, the state has fulfilled its most basic obligation, even if going farther would be more popular.
We must remove criminally evil and dangerous people from society. But we should also attempt to help them reform their lives. This is a proper task of Civil Government. However, the work of life and death belongs to God, not man. When man takes such work upon himself he can end up perpetuating more evil. Examples are procured abortion and unjust wars. 
We should recall the example of Saint Pope John Paul II who visited his would-be assassin in prison and forgave him. Many of us do not have that personal strength to do that, but we are called to try anyway. The Catholic Catechism, citing the Papl Encyclical Letter of St John Paul II entitled, "The Gospel of Life" (Evangelium Vitae), explaims the current teaching of the Catholic Church regarding the death penalty:
Assuming that the guilty party's identity and responsibility have been fully determined, the traditional teaching of the Church does not exclude recourse to the death penalty, if this is the only possible way of effectively defending human lives against the unjust aggressor.
If, however, non-lethal means are sufficient to defend and protect people's safety from the aggressor, authority will limit itself to such means, as these are more in keeping with the concrete conditions of the common good and more in conformity with the dignity of the human person.

Today, in fact, as a consequence of the possibilities which the state has for effectively preventing crime, by rendering one who has committed an offense incapable of doing harm - without definitely taking away from him the possibility of redeeming himself - the cases in which the execution of the offender is an absolute necessity "are very rare, if not practically non-existent." (CCC #2267)
This admonition is not only the teaching of the Catholic Church, it simply makes good sense in our day and age. It was Ghandi who is credited with saying that "an eye for an eye makes us all blind."
---
Copyright 2018 - Distributed by THE CALIFORNIA NETWORK
Pope Francis Prayer Intentions for APRIL 2018
For those who have Responsibility in Economic Matters.
That economists may have the courage to reject any economy of exclusion and know how to open new paths.
---
---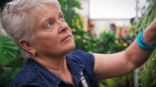 When Barronelle Stutzman took a stand for her Christian beliefs nearly five years ago, she never imagined that she would eventually be ... continue reading
---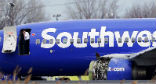 A tragic, freak accident has cost the life of an Albuquerque woman on board a Southwest Airlines flight from New York to Dallas. LOS ... continue reading
---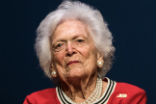 Former First Lady, Barbara Bush is about to end her life on comfort care, after choosing to forgo future medical care. Is it acceptable for ... continue reading
---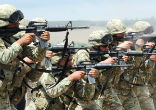 Bishops in both the US and Mexico have criticized the Trump administration's plan to send National Guard troops to the southern border of ... continue reading
---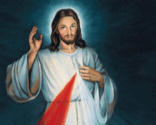 His doubts healed the wounds of our own disbelief. They also open up - for all who look with the eyes of faith - a deeper ... continue reading
---