Feline chases off canine attacker
It is an understood and fundamental rule of the world that dogs chase cats. In Bakersfield California, that doesn't seem to be true.
Highlights
By Catholic Online (NEWS CONSORTIUM)
Catholic Online (www.catholic.org)
5/16/2014 (1 year ago)
Published in U.S.
---
LOS ANGELES, CA (Catholic Online) - A video sweeping the web recently show a heroic cat rescue a little boy who was being attacked by a dog.

Light a prayer candle in thanks for this heroic cat.

The dog pulled the boy off of the bike he was riding, and proceeded to shake him. A relative of the boy went to help, but before she could reach him, a heroic, black cat slammed into the dog and chased him away.
---
Copywriter 2015 - Distributed by THE NEWS CONSORTIUM
Pope Francis Prayer Intentions for May 2015
Universal:
That, rejecting the culture of indifference, we may care for our neighbours who suffer, especially the sick and the poor.
Evangelization:
That Mary's intercession may help Christians in secularized cultures be ready to proclaim Jesus.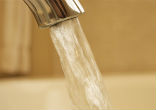 By Catholic Online (NEWS CONSORTIUM)
While it's "doable," few people in California are actually voicing any enthusiasm. Stricken by a crippling drought, water officials are going through some highly popular alternatives - and repurposing sewage water into drinking water is one of them. LOS ... continue reading
---

By Matt Waterson (NEWS CONSORTIUM)
As Gay rights movements continue to disrupt society and political life, poll reveals that gay and lesbians are not as common in the United States as previously perceived. LOS ANGELES, CA (Catholic Online) - A new Gallup poll conducted in early May has revealed that ... continue reading
---

By Talia Ramos (NEWS CONSORTIUM)
World's oldest woman, Jeralean Talley has added another year to her life - the world declared she turned 116 last weekend. Talley and her family, friends, the Inkster mayor and Congressman Conyers, delivered a message from President Barack Obama, celebrating her ... continue reading
---

By Nikky Andres (NEWS CONSORTIUM)
How would you react if you unexpectedly and inexplicably found nine brains on the side of the road while on your early morning run? Like most people, you may find yourself shocked and completely clueless on the origins of the brains. MUNTINLUPA, PHILIPPINES (Catholic ... continue reading
---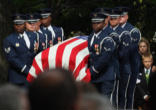 By Deacon Keith Fournier
I am always drawn to these words of Jesus on Memorial Day weekend, - No one has greater love than this, to lay down one's life for one's friends. (John 15:13) Military service which leads to laying one's life down is certainly an expression of this kind of heroic ... continue reading
---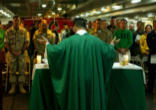 By Fr. Randy Sly
The work of our chaplains extends much farther than the post chapel. They labor on land, at sea and in the air. There are 1.4 million Catholics in the military; wherever they are stationed, the chaplain is there. These chaplains can be found bringing Jesus Christ to ... continue reading
---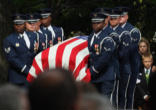 By Jennifer Hartline
Thank you, to every man and woman who has fought and is currently fighting for our homeland. Thank you for doing everything within your power to make sure I and my children can sleep safely tonight. I love and appreciate you and I pray God's blessing on you ... continue reading
---

By Hannah Raissa Marfil (NEWS CONSORTIUM)
About 9 miles of the Pacific ocean, across a popular spot on the California coast, was damaged after a pipeline leaked massive amounts of oil in the water earlier this week. MUNTINLUPA, PHILIPPINES (Catholic Online) - According to officials, up to ... continue reading
---

By Atarah Haely (NEWS CONSORTIUM)
The fateful night of May 23, 2014, Antoine Cherchian managed to survive being shot by the virgin killer, Elliot Rodger, during his killing spree at UC Santa Barbara. While Cherchian sustained fatal injuries, along with six other students murdered, he is thankful for ... continue reading
---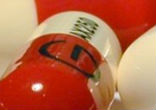 By Catholic Online (NEWS CONSORTIUM)
The Drug Enforcement Administration and other authorities are raiding pharmacies, pain clinics and other facilities in four southern U.S. states. It is all part of an aggressive crackdown on prescription pain drug abuse. LOS ANGELES, CA (Catholic Online) - ... continue reading
---
All U.S. News