Congressman Chris Smith and Fr Frank Pavone: Two Witnesses of Courage and Moral Coherence
---
Whenever you may be tempted to become cynical about people in politics, remember the heroes like Chris Smith and pray for more to enter into that front of our work in the culture.
On Thursday, March 8, 2014, Congressman Chris Smith stood in front of the DC Court of Appeals to support another hero of this hour in our history as a Nation, Fr Frank Pavone. Father Frank was inside the Court where the Appeal concerning the unconstitutional effort to compel Priests for Life to participate in the HHS Mandate through which the Affordable Care Act is being enforced.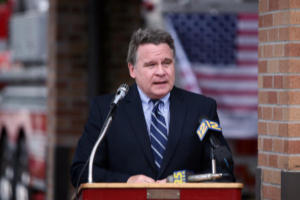 Congressman Chris Smith
Highlights
By Deacon Keith Fournier
Catholic Online (https://www.catholic.org)
5/12/2014 (4 years ago)

Published in U.S.
Keywords: Congressman Chris Smith, Fr Frank Pavone, Ted Cruz, HHS Mandate, Affordable Care Act, Moral Coherence, Faithful citizenship, Catholic Action, Religious freedom, Pro-Life, Deacon Keith Fournier
---
WASHINGTON,DC (Catholic Online) -  Congressman Chris Smith has faithfully served in the House of Representatives since 1980. He is courageous, hardworking and, a rare character trait in public office, humble. He is the real deal, as they say. A Catholic in public service who has remained faithful to the truth.
He lives a morally coherent witness of life as an elected representative. He has been faithfully married to his wife Marie for 35 years. They have four grown children. The people of the 4th Congressional District of New Jersey are fortunate to have this dedicated public servant representing them. The people of the United States are fortunate to have him in the People's House.
Congressman Smith refuses to compromise on the first and most fundamental human rights cause of our age, the Right to Life. That is because he knows that the Pro-Life position is not simply a "religious" position - though the Congressman is a faithful Catholic Christian. He knows it is actually a human rights position. The Right to Life is the foundation of every human rights issue.
Rights are good of human persons, not ethereal concepts which can be changed at whim by the machinations of social, political, legal or verbal engineers. They are endowed upon us by the Creator, and not bestowed by the civil government, as the American founders expressed so clearly.In so doing, the American founders stood on the shoulders of the giants of the Jewish and Christian traditions. 
Congressman Chris Smith has a heart for the poor, in all of their expressions. He understands that it is precisely because we recognize the dignity of every human person that we care about the poor, in all of their manifestations. We must inform all of our work in furtherance of our call into the culture with fidelity to the foundational understanding of the dignity of every human person. Human Persons are created in the Image of God. They have an inherent dignity precisely because of that truth - at every age and stage of their lives.
This foundational vision informs the Christian claim concerning the absolute obligation to respect every human life - whether that life be in the first home of the womb, a wheelchair, a jail cell, a hospital room, a hospice, a senior center or a soup kitchen. For example, it is precisely because we recognize the dignity of every human person that we care about the poor. It was Blessed Teresa of Calcutta who reminded us, in word and deed, that the poorest of the poor are children in the womb.
Chris Smith is a champion of marriage and the family. He also knows that the truth about marriage as between one man and one woman, open to life and formative of family, is at the heart of God's loving plan for the whole human race. It is revealed in the Natural Moral Law and knowable through the exercise of reason. Marriage is not some malleable construct which can be redefined by courts or legislatures.
Marriage is the foundation of the family - which is the first cell of the entire social order. The family is the first society, first church, first school, first economy, first government and first mediating institution. In the words of Saint John Paul II "the future of the world passes through the family." The human person is by nature - and grace - made for community and the first community which humanizes and civilizes us all is the family.
Congressman Chris Smith holds these bedrock convictions, and many others, not simply because he is a faithful Catholic Christian, which he is, but because he understands that they are more than religious positions. They are rooted in the Natural Moral Law. His service to the Poeple's House reflects that.
Sadly, it is not always the case with Catholics and other Christians in Public Service. All too often, they live a duplicity of life, hiding behind the sophistry of a "private/public" smokescreen. They all too often approach their public service in a way which can scandalize the faithful and fail to serve the true common good.  
In the 1972 Film, the Godfather, directed by Francis Ford Coppola, the character Michael Cordileone was played by Al Pacino. The movie opened at a Baptism of an infant. Michael is a godfather to his sister's baby and must answer questions based on the ancient Creed of the Church to confirm his role as godfather to Connie's baby. They are intended to position him as an example and teacher; one who will help the parents ensure that the child chooses to follow Jesus Christ in the Church.
The Director juxtaposes another action which is happening simultaneously outside of the four walls of the Church building. It is unleashed as a direct result of a choice made by Michael Cordileone. At the same time of the Baptism his henchmen are carrying out a murderous attack on a rival gang which he directly ordered. This scene reveals the absolute disconnect between faith and life in Michael Cordileone. He emerges as a godfather - but of an entirely different sort.
Such a separation between faith and Life is usually played out in much more subtle ways in our experience. For example, how often have we encountered Catholics or other Christians engaged in businesses who, though seemingly pious on Sundays, fail to infuse the values informed by their faith in their business practices on Monday. Sometimes we hear 'that's business' - in an attempt to justify their moral incoherence.
Sadly, we have all too often seen the political version of this error. I am tired, as are most of my readers, of seeing it played out over and over in the political arena. Too often we see self professing Catholics and other Christians living moral incoherence. It is a scandal and it must be exposed and opposed. The separation between faith and life manifests itself whenever a public servant who professes to be a Catholic, or a Christian from another Christian community, fails to inform his or her political participation and public service by the values informed by their faith. 
All too often people who hide behind this error attempt to justify their moral incoherence with the excuse that their faith is a "private matter". Christian faith may be profoundly personal, but it is most assuredly not private. Some of these folks then claim that we must somehow separate their religious and moral values from political or economic issues.
Just as the human person is an integrated whole and you cannot separate the soul and the body, the body politic is an integrated whole. There is a moral basis to a truly free society. You cannot separate moral values from our common life together.To do so threatens the very foundation of our Civil Order. 
Among the numerous documents addressing this serious error of separating faith and life was the "Doctrinal Note on some questions regarding the Participation of Catholics in Political Life" released in 2002 by the Congregation for the Doctrine of the Faith of the Catholic Church. It called upon Catholics to be "morally coherent" in the exercise of their citizenship. That teaching document was directed to "the Bishops of the Catholic Church and, in a particular way, to Catholic politicians and all lay members of the faithful called to participate in the political life of democratic societies." It offered direction on what it means to act in a manner which is morally coherent in our political and social participation. Here are some salient excerpts:
 
By its interventions in this area, the Church's Magisterium does not wish to exercise political power or eliminate the freedom of opinion of Catholics regarding contingent questions. Instead, it intends - as is its proper function - to instruct and illuminate the consciences of the faithful, particularly those involved in political life, so that their actions may always serve the integral promotion of the human person and the common good.
The social doctrine of the Church is not an intrusion into the government of individual countries. It is a question of the lay Catholic's duty to be morally coherent, found within one's conscience, which is one and indivisible. "There cannot be two parallel lives in their existence: on the one hand, the so-called 'spiritual life', with its values and demands; and on the other, the so-called 'secular' life, that is, life in a family, at work, in social responsibilities, in the responsibilities of public life and in culture. The branch, engrafted to the vine which is Christ, bears its fruit in every sphere of existence and activity.
Living and acting in conformity with one's own conscience on questions of politics is not slavish acceptance of positions alien to politics or some kind of confessionalism, but rather the way in which Christians offer their concrete contribution so that, through political life, society will become more just and more consistent with the dignity of the human person.
Several years back I read these words on the Congressional web site of Chris Smith: "As a Member of the United States House of Representatives from New Jersey, Chris Smith has championed the rights and interests of many - from children forced to toil in sweatshops to women kidnapped and sold into lives of prostitution to unborn children whose opportunity for life is threatened.  Smith has dedicated his life to protecting human rights and helping the world's most vulnerable."
That is moral coherence! And, he has been consistently coherent throughout his entire career in public service.
Chris Smith will not be stifled by political correctness. He has not been intimidated by efforts to marginalize the core message that every single human person, from conception, throughout every age and stage, up to and including natural death, has a Fundamental Human Right to life. He knows in his gut that this is not a Democratic or Republican "position", it is not a conservative or liberal position, it is a human rights position. It is not a "single issue", it is the lens through which every other issue must be considered. 
He also knows that the Right to Life position is not only a "religious belief" which can then be marginalized by the new anti-religious relativists and kept within the four walls of a Church. The Right to Life is an objective truth; the child in the womb is our neighbor. Science has confirmed what our conscience long ago told us. All of the deceptive efforts and the sophistry used to hide the evil we have allowed to go on - nearly unchecked in this Nation, must be exposed for what it is.
The Right to Life is the foundation for every other human right. There is no "Abortion Right" - even if the "choice" to do what is evil, take an innocent human life in the womb, is now enforced by the positive law of the State. This is an unjust law. The true human right is the Right to Life. It is a Natural Law Right.
In addition, the language which is now routinely used in the discussion of abortion reveals the kind of Orwellian newspeak which is poluting so much of our public discourse. Phrases such as "Abortion rights" reveal the egregious error. Abortions do not have rights, only human persons have rights.
Those Rights are not given to us by Government but by God, whether we acknowledge His existence or not. The role of a just government is to recognize, respect and protect those inalienable rights. Those inalienable rights cannot be taken away by Government either. Every procured abortion violates the fundamental Human Right to Life. Legal abortion violates the Natural Moral Law. The Natural Law is the foundation for positive or civil law. It is also binding on all.
When a Civil or Criminal Law contradicts the Natural Law, it is an unjust law, or, not a law at all. An obvious example is our failure to recognize the fundamental human right to life. We all know it is always and everywhere wrong to kill our innocent neighbor. However, we have decided to make it somehow "legal" that an entire group of persons, children in the womb, can be killed as a matter of "choice"?
Are they not our neighbors? What other class of people can be killed without consequences because someone chooses to do so?
We are way past the specious arguments of days past that these children are somehow not human persons. We regularly operate on them in the womb; we prosecute criminals who in the course of the commission of another crime take their life. We send their pictures around from inside the womb. We all know what we are doing! That is what makes it all the more evil. The veneer of "rights talk" surrounding legal abortion has been exposed for what it is, a lie.
Congressman Chris Smith has repeatedly and heroically stepped up to defend children whose voice cannot be heard because it is muffled by the walls of the womb. He has stepped up repeatedly to defend marriage and the family and society founded upon it. He has regularly demonstrated he has genuine compassion, by hearing the cries of the poor, in all of their manifestations.
He cares about workers, because he knows that the dignity of human work comes from the dignity of the worker. He leads the fight against human trafficking. This man is the real deal. Go here to see the legislation he has sponsored. http://chrissmith.house.gov/lawsandresolutions/ He understands and serves the true Common Good.
On Thursday, March 8, 2014, Congressman Chris Smith stood in front of the DC Court of Appeals to support another hero of this hour in our history as a Nation, Fr Frank Pavone. Father Frank was inside the Court where the Appeal concerning the unconstitutional effort to compel Priests for Life to participate in the HHS Mandate through which the Affordable Care Act is being enforced.
In effect, the Federal Government seeks to compel this Christian organization to participate in the distribution of abortion inducing contraceptive pills and devices, as well as sterilizations, or face egregious penalties which would, in effect, shut down the Organization. Fr Frank has made it clear, he and that wonderful organization he leads, will not comply.
I have had the honor of calling Fr Frank Pavone my friend for several decades. He is also a hero to me - and millions of other people. There is no greater champion for our first neighbors in the first home of the whole human race, children in the womb, than this man.
His courage, conviction, persistence and perseverance inspire and motivate me. When the official history of the great human rights movement of our age is written, there will be several women, men, associations, movements and organizations holding a deserved place of honor. Right at the top of that list will be this indefatigable Catholic Priest and Champion for Life named Fr Frank Pavone. 
I had the privilege of standing with Congressman Chris Smith and many others, including Senator Ted Cruz, in front of the Court of Appeals to show both our solidarity with Fr Frank, while he was inside with Dr Alveda King for the hearing. We all stood together to profess to the American public our bedrock intention to do whatever is necessary to defend the Rights set forth in the First Amendment of the Bill of Rights, including the Right to Religious Freedom.
For me, it was an imperative to drive to Washington D.C. to show my support for Fr Frank. However, meeting Congressman Chris Smith again, made it even more special. It renewed my deep conviction that there are great men and women being placed strategically throughout the culture for this hour. This may be a challenging time, but it is our time.We were born - and born again - for this hour. 
My experience in Washington DC on Thursday, March 8, 2014,  encouraged me to redouble my own efforts in my own little portion of the work in which we are all engaged. Two courageous men men who inspire me in my participation in the missionary task of this hour, moved me to do everything I can in my own work.
Before I left the rally for other meetings in the District, I shook hands with Congressman Chris Smith. I thanked him for his tireless service over so many years. He looked at me and said, "Deacon, I read your articles all the time. Thank you. Remember, the pen is mightier than the sword." I was honored and encouraged.
Whenever you may be tempted to become cynical about people in politics, remember the heroes like Chris Smith and pray for more to enter into that front of our work in the culture.
---
Copyright 2018 - Distributed by THE CALIFORNIA NETWORK
Pope Francis Prayer Intentions for APRIL 2018
For those who have Responsibility in Economic Matters.
That economists may have the courage to reject any economy of exclusion and know how to open new paths.
---
---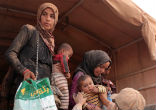 The Catholic Church has resettled nearly one-third of all refugees received by the United States since 1980 through a public-private ... continue reading
---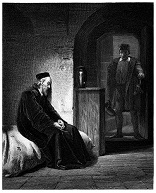 Thomas More was a morally coherent Christian. That is the lesson of his life - and of his Martyrs death. He beckons millions, across the ... continue reading
---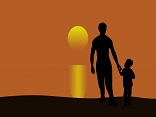 As the years have passed, my sense of loss has not dissipated. It has only changed. As I so often tell grieving family members at ... continue reading
---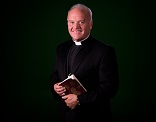 On June 8, 2018, a Press Conference held by the Vatican presented a 23-page preparatory document intended to assist the Catholic Bishops ... continue reading
---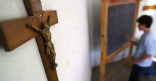 Catholic elementary school students, regardless of race, sex, or socioeconomic status, have more self-control and self-discipline than ... continue reading
---