Catholics Come Home Launches Good Confession
---
This unique new website aims to encourage Catholics to more regularly receive the Sacrament of Reconciliation and to learn how to improve their spiritual lives as a result of the sacrament
Whether you frequent the Sacrament of Reconciliation or you have been away from Confession for years, we are here to provide you with easy-to-read and easy-to-use resources to help you learn about the sacrament, understand how to go to Confession, and, most importantly, learn how practically to live out the priest's words in the confessional to 'go and sin no more.' God wants us all to grow in holiness so we can be saints. But how do we actually do that? GoodConfession is here to help you figure that out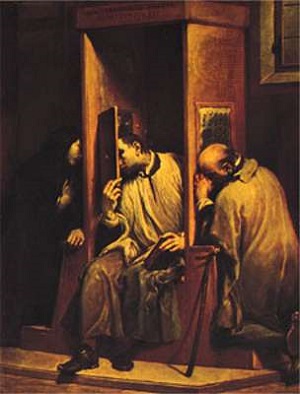 ATLANTA, GA (Catholic Online) - One of the greatest needs in the Catholic Church are men and women who tell the "Good News" - that is what the word Gospel means - in a naturally supernatural way. Men like Tom Peterson, the founder of "Catholics Come Home" are meeting that need.
I met Tom Peterson years ago at a Catholic Leadership Conference years ago. I remember the year because I had pneumonia and almost did not even attend that particular conference. However, after persevering through the long trip because the conference is always a highlight of my year, I knew I simply HAD to meet this man.
I had seen my first "Catholics Come Home" commercial months earlier and became convinced that the work of this non-profit media apostolate was going to become one of the most important resources for the New Evangelization in my lifetime.
"Finally," I thought to myself, "someone is using the new integrated media with excellence to tell the real story of the greatest treasure in the whole world, the fullness of the Christian faith as found within the Catholic Church."
On the first day of the conference I found Tom in the crowd. I was brimming over with enthusiasm. I walked up to him, introduced myself, and told him that I believed the work the Lord had given to him was one of the greatest resources we had in this new missionary age.
Those who know me know that when I believe something is anointed by the Spirit and effective, I am blunt and right to the point. However, in retrospect, I was visibly very sick and anything but laid back in that encounter.
Fortunately, Tom was not put off by either my manner or my coughing. He was encouraged. We conversed for quite some time and connected throughout that important weekend. I had the opportunity to see their newest commercials and to hear Tom speak.
This gifted and humble man left a successful advertising career to serve the Lord and his Church in this critical time in history. He is an extraordinary example of what is needed throughout the entire Catholic Church, a lay Catholic Christian who has truly encountered the Lord and is dedicated to giving Him away to others.
Tom Peterson has made the New Evangelization of the Church his Life's mission. He is a man who lives to share the good news of the Christian life as found in its fullness within the Catholic Church. Tom, who refers to himself as an "advertising guy, simple and not a scholar" has built "Catholics Come Home" into an evangelization effort which is unmatched in the Catholic Church today.
Both its reach and its quality are now a vital part of this new missionary age of the Catholic Church. It was said of Jesus "He does all things well". (Mk &:37)  It can also be said of His follower, Tom Peterson. 
Like the little boy with the loaves and the fish in the Gospel account of the multiplication of the loaves and the fish (John 6), Tom Peterson has offered what he had and the miracle continues through the hands of Jesus Christ.
This "advertising guy" is utilizing the best quality offered by the integrated media of our age to reach real people with the real hope they need in an age that has lost its soul. I again affirm what I told Tom years ago, this is one of the most important resources available in this critically important hour.
Those Dioceses which have implemented this wonderful asset in New Evangelization efforts have reaped tremendous fruit in changed lives, sincere conversions and powerful new evangelistic outreaches. It is simply the best resource of its kind.
I had the privilege of being a lay witness to the fullness of Christianity found in the Catholic Church for many years. Then, I was ordained to the order of Deacon seventeen years ago. My service as a Deacon is deeply involved in the New Evangelization in the Catholic Church.
I have had the joy of sharing the Catholic faith with many former or fallen away Catholics and helping them find their way home. I also have the joy of helping Christians from other communities come into the full communion of the Catholic Church.
I see my vocation as missionary. Because of this sense of vocation, I am always looking for resources to help in the work. Catholics Come Home is one of the greatest resources available. I am honored to serve as a theological adviser to the work.
Their powerful media efforts have reached well over 40 million viewers across the US and over 1.5 million viewers worldwide.  According to census statistics published by participating dioceses, "Catholics Come Home" ads have helped more than 200,000 fallen away Catholics come home to the Catholic Church.
Knowing that the Sacrament of Reconciliation, Penance, Confession, is the Sacrament of new beginnings, I was THRILLED to learn that this Lent, Catholics Come Home® has launched one of its most exciting and important initiatives to bring Catholics back to the Sacrament of Confession, GoodConfession.com. It is a FANTASTIC outreach and resource which I am honored to recommend.
 
This unique new website aims to encourage Catholics to more regularly receive the Sacrament of Reconciliation and to learn how to improve their spiritual lives as a result of the sacrament. An excerpt from the website explains:Whether you frequent the Sacrament of Reconciliation or you have been away from Confession for years, we are here to provide you with easy-to-read and easy-to-use resources to help you learn about the sacrament, understand how to go to Confession, and, most importantly, learn how practically to live out the priest's words in the confessional to 'go and sin no more.' God wants us all to grow in holiness so we can be saints. But how do we actually do that? GoodConfession is here to help you figure that out.
 
CatholicsComeHome.org Founder and President Tom Peterson said, We need this outreach! If we truly desire holiness in our Church and in our personal lives, there must be an effort to make Confession a regular habit again, learning also how to conform our lives to be more like Christ after we leave the confessional booth. Confession is one of the most underutilized Sacraments, and so many Catholics report that they haven't been to Reconciliation in years.
The Catholics Come Home® outreach website features one of four new evangomercials , "Heavy Burdens," which beautifully depicts how Reconciliation removes the weight of sin that we all carry, bringing us renewed peace, happiness, and God's sanctifying grace. 
 
This Lent, Catholics Come Home® hopes Catholics will contribute through their Lenten almsgiving to help run this powerful commercial on secular local and national TV, so that parishes can see their confession lines extend and witness parishioners on fire for God's grace and forgiveness through the treasure of Confession. When Catholics Come Home® aired one of its first of thirty-six diocesan evangomercial campaigns in Phoenix (2008) one priest reported more than 16 people in his confessional the first week, all who had been away from the Church for decades.
 
To schedule an interview with Tom Peterson, President and Founder of Catholics Come Home®, please send email request to spokesperson@catholicscomehome.org.  
For interviews in Spanish, contact Veronica Esquivia-Lee, at 678-585-7886 x104, or by e-mail, veronica@catholicscomehome.org.
---
Copyright 2018 - Distributed by THE CALIFORNIA NETWORK
Pope Francis Prayer Intentions for APRIL 2018
For those who have Responsibility in Economic Matters.
That economists may have the courage to reject any economy of exclusion and know how to open new paths.
---
---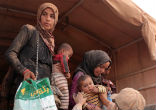 The Catholic Church has resettled nearly one-third of all refugees received by the United States since 1980 through a public-private ... continue reading
---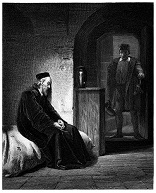 Thomas More was a morally coherent Christian. That is the lesson of his life - and of his Martyrs death. He beckons millions, across the ... continue reading
---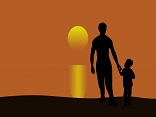 As the years have passed, my sense of loss has not dissipated. It has only changed. As I so often tell grieving family members at ... continue reading
---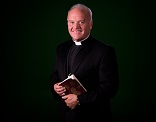 On June 8, 2018, a Press Conference held by the Vatican presented a 23-page preparatory document intended to assist the Catholic Bishops ... continue reading
---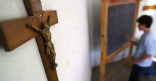 Catholic elementary school students, regardless of race, sex, or socioeconomic status, have more self-control and self-discipline than ... continue reading
---