The reason Duck Dynasty is so popular is people are not buying into this new Cultural Revolutionary ideology. They know it is not true. They know it will not promote the common good.
Robertson described in the interview how sin is becoming acceptable in America and that the country needs to turn back to its Christian values. "Start with homosexual behavior and just morph out from there. Bestiality, sleeping around with this woman and that woman and that woman and those men," Robertson told GQ. "Don't be deceived. Neither the adulterers, the idolaters, the male prostitutes, the homosexual offenders, the greedy, the drunkards, the slanderers, the swindlers-they won't inherit the kingdom of God. Don't deceive yourself. It's not right." The patriarch of the Robertson family said just putting one's faith in Jesus will help problems be solved.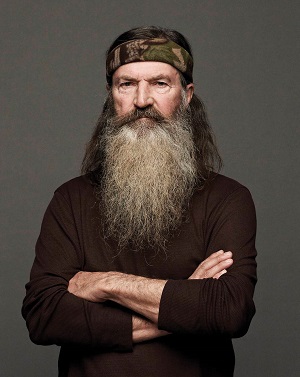 Highlights
Catholic Online (www.catholic.org)
12/23/2013 (2 years ago)
Published in U.S.
Keywords: Duck Dynasty, GQ, Gentlemans Quarterly, Political correcteness, counterculture, Phil Robertson, Willie Robertson, A and E netwrok, Si Robertson, Miss Kay Robertson, Keith A Fournier, Deacon Keith Fournier
---
CHESAPEAKE, VA (Catholic Online) - Let me begin with some disclosures and clarifications. I write this article as a private citizen and with no clerical title. I speak only for myself and not Catholic Online. I write with the full protection of the First Amendment to the Bill of Rights to the US Constitution, including the Right to Free Speech, Free Exercise of Religion, Free Association and the Right to a Free Press.

Next, I disclose that I choose to live in the Great Bridge section of Chesapeake, Virginia. This is a down to earth, blue collar community in Southeastern Virginia, filled with salt of the earth, real folks who work hard, love their families and still believe in the ideals of liberty which once defined the American experiment in ordered liberty.

I grew up in the inner city of Boston, Massachusetts. I come from blue collar, working class stock. Yes, I went on to obtain a Law License and graduate degrees, through a lot of struggle - and even more - a lot of prayer and faith. I have been, and will continue to be, involved in Northern Virginia and the DC Metroplex culture, but only because that is where political decisions are being made. I will never, ever withdraw from trying to influence politics and the broader culture. I am totally dedicated, as a fully, happily and consciously committed Catholic Christian with an ecumenical heart, to standing at the intersection of faith and Culture.

Now, having said all of that, I really like the television program, Duck Dynasty. My wife Laurine and I watch the program when we can. We always record it on the DVR if we miss it. I know the program schedule, but, with my writing and editing during the evenings - and the pace of my life - I miss it. So, with the invention of the DVR - though our television viewing is limited and focused - we record this particular show. 

We often spend our Friday evenings watching a few shows together as we unwind from the week and prepare for the weekend which usually involves my teaching and preaching as a member of the Catholic Clergy, an ordained deacon. I am involved as well in a national ministry. Because of that, we are probably not numbered among the many millions of viewers who statistics show have catapulted the show into television ratings history. The opening episode of season four broke all records as the most watched non-fiction show in cable history.

However, Duck Dynasty is one of our favorite television programs. Obviously, we are not alone. Duck Dynasty has been a ratings success for the A&E television network. It averages 14 million viewers an episode. The question the main stream media should really be asking is - why? Maybe, just maybe, if they paid attention, they might learn something about this wonderful Nation and the longing in the human hearts of real, regular folks. Perhaps if political observers paid attention, they might actually recognize a growing resistance movement.

I can anticipate the response I will receive to this candid admission of my appreciation of this show from some of my regular readers on Catholic Online. Some will insist that the show has no plot and little substance in its often predictable episodes. I know that. Others will be surprised I even watch the show. Finally, others will be disappointed because they have a mistaken idea of what it means to be a real Christian, and a real person, in a very real world.

I am tired of the agendas of the Cultural Revolution winding their way into much network television programming. It is so good to not have to be on my guard while watching something on TV.  I love to watch TV. The real problem is that much of it is now propaganda and not news or reporting. Duck Dynasty is simple, funny, light- hearted - and always enjoyable. After a week filled with intensity, the real kind that comes from just living real life, I do not need the contrived intensity which one so often finds on television programming. Nor do I need the propaganda which is weaving its way into so many programs.

When the program first debuted, my wife and I were drawn to watch it because her Mother came from West Monroe, Louisiana. After all these years we still miss her, and the idea of seeing the town she came from intrigued us. Then, the salt of the earth nature of the characters, along with the interplay between them, just captured us. It's a funny show, and it is really good to laugh.

However, the thing which keeps bringing us back to watching this show is something unique in the contemporary smorgasbord of contemporary television - the actual presence of real, human and, yes, Christian values. These folks are salt of the earth people who simply love each other and receive all of life as a gift. They also love God in a naturally/supernatural way. A way which is communicated without the necessity of words.

The Robertson family, like most families, has eccentric members. They are given over to the inside humor between one another which is so often used as a means of showing affection, especially among men. The personalities are delightful. My wife and I have developed our favorites among the cast. The situations they face each week, and the lessons learned as a result, serve as a framework for communicating timeless values in a simple but effective way.

There are real, human, redemptive values on display in each weekly episode as the family faces the stuff of raising children, remaining faithful to their marriages, and supporting one another in the rough and tumble of real life. In addition, in almost every episode, they end with the extended family sharing a meal which begins with a heartfelt and sincere prayer of thanksgiving to the Lord.

"My goodness", I remember thinking when I first experienced the program, "how refreshingly countercultural  it is - to see prayer like that in this age of self worship." The Robertson family is openly Christian. Obviously, they are evangelical protestant Christians. However, they are the kind who still embrace the ancient, unchangeable Creed which defines basic Christianity, whether they recite that creed on Sunday or not.That is why this Catholic, and many others, tune in regularly.

This past August, Lifenews.com  ran a story  concerning Jase and Missy, a son and daughter in law of the Robertsons, openly speaking of their commitment to abstinence before marriage and the defense of innocent human life in the womb. That same month, CNS News ran the transcript  of the father, grandfather and patriarch of the family, defending the child in the womb and exposing the evil of procured abortion, in his usually blunt but effective manner.

One of Phil's sons, Willie, is the CEO of the family Duck Call manufacturing business. He recently gave a beautiful presentation at an event sponsored by the Louisiana Family Forum promoting adoption and foster parenting. It is being run along with this article and is a You Tube phenomenon. Willie and his wife adopted a bi-racial son. Their love for him, along with their other children, is truly inspiring. The insights they have learned through that love, about the love of God - and our adoption as sons and daughters of the Father in Jesus the Son - is touched upon in his talk. 

Again, in a naturally supernatural manner, a Robertson conveyed the values which give meaning to human life. I hope by now some of my regular readers can begin to understand why i am such a fan of this program and this family!
 
I am glad Duck Dynasty is so popular. I hope the growing numbers of viewers begin to catch what the Robertson's have, living, real, basic Christian faith which has entered into every aspect of their life together. Boy, could the entire Nation use a good dose of that.

I write today because much of the media is filled with stories reacting to an interview which Phil Robertson, the Patriarch of the family, gave to GQ (Gentleman's Quarterly) magazine. Once again, in deference to some of my readers who might be concerned, I do not subscribe to GQ magazine.

However, this interview is well worth reading. It is well written and truly insightful. The article was written by Drew Magary and can be read in its entirety here.  The "tease' paragraph in the magazine, intended to get you to read it:

How in the world did a family of squirrel-eating, Bible-thumping, catchphrase-spouting duck hunters become the biggest TV stars in America? And what will they do now that they have 14 million fervent disciples? Our Drew Magary toured the Louisiana backwater with Phil Robertson and the Duck Dynasty gang to find out. The article appears in the January print edition which will soon be released.

I hope it works. I found the answer it offered very satisfying. It made me like the series Duck Dynasty even more. In one of a myriad of stories, articles, rewrites and multi-media reports on this article, CBS of Houston ran a piece provocatively entitled 'Duck Dynasty' Star: A Vagina Is 'More Desirable Than A Man's Anus' which can be read here.

Sadly, some of the more controversial quotes were pulled out of a truly interesting, lengthy and very interesting article in GQ and have become the backdrop for some news reports flying through what pretends to be the media these days. Read in context, the comments are not all that shocking.

The reality is this salt of the earth, down to earth Christian father, grandfather and faithful patriotic American, with his wonderful, blunt and true witness of a conversion to the Lord Jesus Christ, is being pilloried by many who now propose nothing less than a Cultural Revolution in America and the West. Here is a sampling of the controversial comments found in the CBS report:

"It seems like, to me, a vagina - as a man - would be more desirable than a man's anus. That's just me," Robertson stated. "I'm just thinking: There's more there! She's got more to offer. I mean, come on, dudes! You know what I'm saying? But hey, sin: It's not logical, my man. It's just not logical."

Robertson described in the interview how sin is becoming acceptable in America and that the country needs to turn back to its Christian values.

"Start with homosexual behavior and just morph out from there. Bestiality, sleeping around with this woman and that woman and that woman and those men," Robertson told GQ. "Don't be deceived. Neither the adulterers, the idolaters, the male prostitutes, the homosexual offenders, the greedy, the drunkards, the slanderers, the swindlers-they won't inherit the kingdom of God. Don't deceive yourself. It's not right."

The patriarch of the Robertson family said just putting one's faith in Jesus will help problems be solved.

"If you simply put your faith in Jesus coming down in flesh, through a human being, God becoming flesh living on the earth, dying on the cross for the sins of the world, being buried, and being raised from the dead-yours and mine and everybody else's problems will be solved. And the next time we see you, we will say: 'You are now a brother. Our brother.' So then we look at you totally different then," Robertson said.

Despite his beliefs, the 67-year-old says he doesn't judge others.

"We never, ever judge someone on who's going to heaven, hell. That's the Almighty's job," Robertson told GQ. "We just love 'em, give 'em the good news about Jesus - whether they're homosexuals, drunks, terrorists. We let God sort 'em out later."

It was those specific comments which caused the reaction in much of the media. They constituted a very small section of a freewheeling, delightfully written piece by Drew Magary. However, they  caused a media storm which continues.

In fact, much of the media is apoplectic about the interview. The entertainment subculture, which has erected a new golden calf, which many mind numbed Americans dance around, has found a goldmine to propel their ratings.

In particular, the propaganda media, the new Cultural Revolutionary guard - which has not only bought the agenda of a small section of the homosexual/lesbian community is seeking to compel the entire culture to change the truth about marriage and the family but has become its agents - is absolutely aghast!  

For example, as is evident in this excerpt reported by CBS of Houston:

GLAAD slammed Robertson's comments, calling them "vile."

"Phil and his family claim to be Christian, but Phil's lies about an entire community fly in the face of what true Christians believe," GLAAD spokesperson Wilson Cruz said in a statement. "He clearly knows nothing about gay people or the majority of Louisianans - and Americans - who support legal recognition for loving and committed gay and lesbian couples. Phil's decision to push vile and extreme stereotypes is a stain on A&E and his sponsors who now need to reexamine their ties to someone with such public disdain for LGBT people and families."

Well, I do not believe that Phil Robertson, his family, or many of the salt of the earth folks who identify with his honest, down to earth manner of communicating, hold any animosity toward men and women who have same sex attraction. Rather, they simply have reached the saturation point. I join with them and say ENOUGH!

Yes, every single human person, including those who have same sex attraction, has human dignity. Every human person, including those who struggle with same sex attraction, should be respected and appropriately protected against discrimination.

However, the idea of restructuring the entire social order and attempting to nullify the Natural Moral Law, and then using the police power of the State to enforce a new social order, will not prevail.
Real, ordinary down home people are waking up.

The reason Duck Dynasty is so popular is people are not buying into this new Cultural Revolutionary ideology. They know it is not true. They know it will not promote the common good.

The people I work out with in the gym where I lift weights and the kickboxing dojo where I study Martial Arts are NOT against homosexual persons. In fact, some who struggle with same sex attraction probably hit the same heavy bags and lift the same weights.

However, like the rest of us, they happen to like Phil Robertson and the Duck Dynasty family. We all know that their down to earth, real approach to life has a basic goodness to it. We are glad that this family has not succumbed to the insanity of the ideologues of the New Cultural Revolution.

In addition, we are sick of the charged and loaded rhetoric which pretends to be objective news reporting. We are even more nauseated by those in Hollywood (certainly not all) who have become so brainwashed by the new thought police that they have decided that they must now enforce the new ideological line of the Cultural Revolutionaries. 

Duck Dynasty and the GQ Interview of Phil Robertson is a refreshing rejection of political correctness.

At the end of the CBS report the reporter noted: Robertson also revealed in the interview he only sees the family doing the popular show for another five years."Let's face it. Three, four, five years, we're out of here," Robertson told GQ. "You know what I'm saying? It's a TV show. This thing ain't gonna last forever. No way."

In the larger GQ interview which gave rise to this piece, Phil Robertson makes some other honest observations: 

"We're Bible-thumpers who just happened to end up on television. You put in your article that the Robertson family really believes strongly that if the human race loved each other and they loved God, we would just be better off. We ought to just be repentant, turn to God, and let's get on with it, and everything will turn around."

What does repentance entail? Well, in Robertson's worldview, America was a country founded upon Christian values (Thou shalt not kill, etc.), and he believes that the gradual removal of Christian symbolism from public spaces has diluted those founding principles. (He and Si take turns going on about why the Ten Commandments ought to be displayed outside courthouses.) He sees the popularity of Duck Dynasty as a small corrective to all that we have lost. "Everything is blurred on what's right and what's wrong," he says. "Sin becomes fine."

At the end of this article we read this final account:
 
We hop back in the ATV and plow toward the sunset, back to the Robertson home. There will be no family dinner tonight. No cameras in the house. No rowdy squirrel-hunting stories from back in the day. There will be only the realest version of Phil Robertson, hosting a private Bible study with a woman who, according to him, "has been on cocaine for years and is making her decision to repent. I'm going to point her in the right direction."

It's the direction he would like to point everyone: back to the woods. Back to the pioneer spirit. Back to God. "Why don't we go back to the old days?" he asked me at one point. But now, I'm afraid, I must get out of the ATV and go back to where I belong, back to the godless part of America that Phil is determined to save.

To all of that I say, "You go Phil".  Duck Dynasty and the GQ Interview of Phil Robertson is a refreshing rejection of Political Correctness. I look forward to the new season.

*****
After writing this piece I read that Phil Robertson had been suspended from the show. Well, that is just one more example of the danger which I tried to address. Political correctness run rampant!

Update: Though the network did not release a full statement upon suspending the Patriarch of the Robertson family indefinitely from the show, Phil Robertson offered these words in a Press release:

"I myself am a product of the 60s; I centered my life around sex, drugs and rock and roll until I hit rock bottom and accepted Jesus as my Savior," he said. "My mission today is to go forth and tell people about why I follow Christ and also what the Bible teaches, and part of that teaching is that women and men are meant to be together.

"However, I would never treat anyone with disrespect just because they are different from me. We are all created by the Almighty and like Him, I love all of humanity. We would all be better off if we loved God and loved each other."


---
Copyright 2016 - Distributed by THE CALIFORNIA NETWORK
Pope Francis Prayer Intentions for May 2016
Universal:
Respect for Women: That in every country of the world, women may be honored and respected and that their essential contribution to society may be highly esteemed.
Evangelization:
Holy Rosary: That families, communities, and groups may pray the Holy Rosary for evangelization and peace.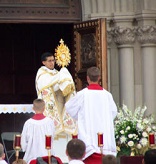 By Deacon Keith Fournier
We have received the Bread of Heaven. Let us choose to become what we consume. These Feasts are not just rituals on a Church calendar. They are invitations to encounter the Lord Jesus Christ, and then offer Him to a world waiting to be born anew. On this Feast of ... continue reading
---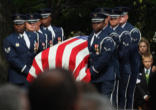 By Deacon Keith Fournier
I live in Chesapeake, a wonderful city in Southeastern Virginia where there are many members of the military. The parish I serve is an example of this. Every day, I witness the many sacrifices which military families make for our Nation. On this Memorial Day, I ... continue reading
---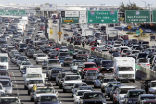 By Marshall Connolly (CALIFORNIA NETWORK)
We have money for perpetual war and can afford generous foreign aid, tax subsidies and cuts for the wealthy, but we cannot find the money to fix a pothole or repair a collapsing bridge. This is the sorry state of affairs U.S. infrastructure is in as we let the nation ... continue reading
---

By Kenya Sinclair (CALIFORNIA NETWORK)
Protesters at Republican presidential candidate Donald Trump's New Mexico rally erupted in violent acts including the attempted stoning of police, glass bottles thrown at mounted units and their horses, burning shirts and more. LOS ANGELES, CA (Catholic Online) - ... continue reading
---

By Kenya Sinclair (CALIFORNIA NETWORK)
Illegal aliens continue to surge into the United States from the Southwest U.S. border, leading the U.S. Customs and Border Protection (CBP) units to announce record-breaking apprehensions in April, 2016. LOS ANGELES, CA (Catholic Online) - According to the U.S. ... continue reading
---

By Marshall Connolly (CALIFORNIA NETWORK)
The arresting officer in the Freddie Gray case, Edward Nero, has been declared "not guilty" by the judge in his criminal trial. Now, the community waits to see if violence will erupt or if the streets will remain quiet. LOS ANGELES, CA (California Network) - Officer ... continue reading
---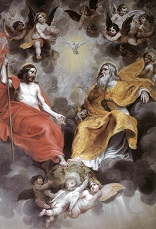 By Deacon Keith Fournier
'The mystery of the Most Holy Trinity is the central mystery of Christian faith and life. It is the mystery of God in himself. It is therefore the source of all the other mysteries of faith, the light that enlightens them. It is the most fundamental and essential ... continue reading
---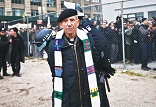 By Fr Frank Pavone
Father Berrigan was a radical figure who sent a total of almost seven years in prison. What many don't realize though is that his activism extended beyond the anti-war movement and into the anti-abortion movement. Believing in what he called a consistent ... continue reading
---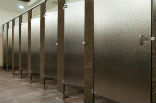 By David Drudge (CALIFORNIA NETWORK)
Under a new law, businesses in New York will be fined if they don't use a person's preferred pronoun when referring to them. This especially becomes a problem when it is understood there are at least 58 possible pronouns with at least five grammatical variations ... continue reading
---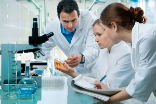 By Marshall Connolly (CALIFORNIA NETWORK)
The Federal Government has discovered the grocery list technology. This unlock apparently occurred recently as the Department of Agriculture sent encouraging, rapid-fire tweets to the public about how to use this remarkable new advancement. LOS ANGELES, CA (California ... continue reading
---
All U.S. News