By Marshall Connolly, Catholic Online (NEWS CONSORTIUM)
6/28/2013 (2 years ago)
Catholic Online (www.catholic.org)
The coming heatwave is extreme, even for a region accustomed to heat.
The western U.S. is bracing for a tremendous heat wave that may break records, and push temperatures in places such as Death Valley to 128 degrees. Las Vegas is anticipating breaking its all-time high. The heat will prove dangerous, even long after it fades.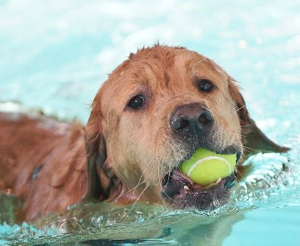 Pets can also be endangered by extreme weather, but people often forget about them as they relax under their coolers.
LOS ANGELES, CA (Catholic Online) - A dangerous heatwave will strike the western states this weekend and extend into next week with temperatures spiking in the one-hundred-teens across most of the region.

Humidity will also be present, making the heat virtually unbearable for many and forcing those normally accustomed to the dry heat of California to retreat indoors. Those working outdoors will need to take great precautions, or stop work altogether.

A strong ridge of high pressure has built up over the southwestern U.S. and will superheat the air from inland California across to Idaho, Utah, and Texas.

The San Joaquin Valley in California will see record-breaking highs with temperatures in Fresno and Bakersfield ranging from 107 to 111 degrees. Valley residents are accustomed to such weather, and often have access to air conditioning, however the region's large numbers of agricultural workers will face dangerous working conditions.

Further south in Los Angeles, temperatures will reach into the low to mid 90s, which is hot for the area, but not as dangerous.

The remainder of the west however, will face dangerous conditions.  Boise, Idaho may reach an astounding 111 degrees on Tuesday. Las Vegas will match its highest-ever recorded temperature of 117 degrees on Saturday. Temperatures will remain over the century-mark for the next ten days or more.

Below sea level, Death Valley is expected to record 128 degrees on thermometers there. The low elevation of the desert adds to the heat because air warms as it falls.

Overnight lows in many areas will remain in the low 80s, giving very little relief to people overnight.

Extreme heat is a danger for many reasons. The poor and elderly may not have the means to enjoy adequate air conditioning, so people in those categories are inherently endangered with the elderly facing the most serious risk.

The homeless may not be able to shelter against the extreme heat. Perhaps even worse off will be those who must work outdoors, with little shade or shelter. For these workers, the hazards of dehydration, heat exhaustion, and stroke are the greatest.

Extreme heatwaves also dry out vegetation creating kindling for brush fires that in parts of the southwest can rage out of control for weeks and are a perpetual threat to rural areas and suburban neighborhoods.

Most residents of the southwest are accustomed to heatwaves and can handle the normal summertime highs that hover around a hundred degrees during summer months, after all, it's usually a dry heat. Yet, spikes that reach above the century mark become hazardous.

To get a sense of what the dry heat of the west is like, one has only to open their oven while baking. The same sensation is what greets many when they open their doors.

Officials also warn that pets can be endangered in the hot weather. Many pets are as unaccustomed to extreme heat as their owners and need extra attention during spikes. It is suggested that pets be brought indoors if possible, and given ample shade and water if not. Owners should keep an eye on outdoor pets and should refrain from exercising them during the hottest parts of the day. Dogs should not be walked on hot pavement as that can burn the pads of their feet, and they cannot complain to warn you.

Needless to say, the beaches in California are expected to be full. Temperatures there will spike in the mid-80s to mid-70s farther south.


---
Copywriter 2015 - Distributed by THE NEWS CONSORTIUM
Pope Francis Prayer Intentions for October 2015
Universal:
That human trafficking, the modern form of slavery, may be eradicated.
Evangelization:
That with a missionary spirit the Christian communities of Asia may announce the Gospel to those who are still awaiting it.
---
---
---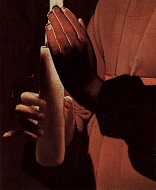 By Deacon Keith Fournier
Jesus Christ is not just a memory to the Christian with living faith. He is alive in our midst and living His Life in and through His Body, the Church, of which we are members. The redemptive mission of the Lord Jesus continues until He returns. As Christians, we ... continue reading
---

By David Drudge (CALIFORNIA NETWORK)
If you were asked, what is the greatest hoax ever perpetrated in human history, how would you answer? Global warming? Vaccines? The Moon Landing? Entire religions? (Not that we agree with these). But what would you say? In a moment, we're going to offer an answer ... continue reading
---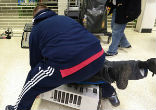 By Catholic Online (CALIFORNIA NETWORK)
Everyone has had their turkey leftovers from the previous day's Thanksgiving Feast - and now it's out the door to the nearest "big box" store in a mad scavenger hunt called "Black Friday," where shoppers trample each other for the best deals then can get just before ... continue reading
---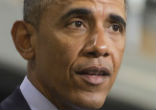 By Catholic Online (CALIFORNIA NETWORK)
United States President Barack Obama called on Americans to welcome Syrian refugees this Thanksgiving season, who - like the pilgrims that set sail on the Mayflower, were likewise fleeing persecution in their native land. LOS ANGELES, CA (California Network) - ... continue reading
---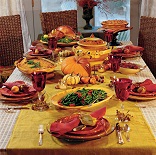 By Deacon Keith Fournier
Happy Thanksgiving Day. May it be a day for love and gratitude. No matter how difficult the challenges we face as a Nation, we have much to be grateful for. As we give thanks, we will find the strength we need to love even more fully. As we practice regularly ... continue reading
---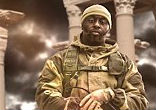 By Catholic Online (CALIFORNIA NETWORK)
A new video from the Islamic State is highlighting the high number of U.S. soldiers who commit suicide, in effect to tell the world's last remaining superpower to "bring it on." U.S. President Barack Obama has since dismissed ISIS as "a bunch of killers with ... continue reading
---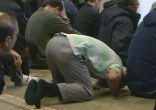 By Catholic Online (CALIFORNIA NETWORK)
"Nobody wants your evil cult," declared a man at a zoning meeting in Fredericksburg, Virginia. He was lobbing his invective at several American Muslims there over a proposed mosque to be built there. "Every one of you are terrorists. I don't care what you say. ... continue reading
---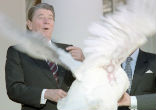 By Catholic Online (CALIFORNIA NETWORK)
President Obama will pardon two turkeys - named Tom One and Tom Two - from a turkey farm in Modesto California on Thanksgiving Eve as part of an annual presidential tradition. Obama will make a few jokes with his family and then pardon the turkeys to live out ... continue reading
---

By Kenya Sinclair (CALIFORNIA NETWORK)
Protesters were standing outside the 4th Precinct in Minneapolis for Black Lives Matter in the case of 24-year-old Jamar Clark when gunshots rang out. LOS ANGELES, CA (Catholic Online) -Five protesters were shot outside the police station Tuesday afternoon as one ... continue reading
---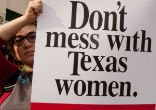 By Catholic Online (CALIFORNIA NETWORK)
Planned Parenthood filed a lawsuit this week against the State of Texas for blocking its Medicaid funding. Planned Parenthood says that the decision was motivated by politics - and not because of health care concerns. LOS ANGELES, CA (Catholic Online) - The ... continue reading
---
All U.S. News