By Catholic Online (NEWS CONSORTIUM)
5/16/2013 (1 year ago)
Catholic Online (www.catholic.org)
Tsarnev wrote the note as he expected to die.
It has just been made public that surviving Boston terrorist Dzhokar Tsarnev, scrawled a note on the wall of the boat where he was hiding as he lay bleeding, expecting to die. Prosecutors say the note reveals his motive and expect it will become a vital piece of evidence that will aid in the case against him.
BOSTON, MA (Catholic Online) - A note revealing the motive and hopes of Dzhokar Tsarnev was found scrawled on the inside wall of the boat in which he sought refuge while he waited to die. Tsarnev was wounded during his running gun battle with police as he sought to escape arrest for his bombing of the Boston Marathon.

The note, although partially damaged by the more than 100 rounds fired into the wall of the boat by police, is clearly readable and says, "When you attack one Muslim, you attack all Muslims."

According to authorities, the note explains that the bombings were retaliation for civilian casualties in Iraq and Afghanistan. In the note, Tsarnev referred to the victims of his bombings as "collateral damage."

The note also explains that Tsarnev did not mourn his older brother Tamarlan, since he was now a martyr in paradise and that he expected to join him soon.

The note is damning evidence. Although authorities have had little doubt as to Tsarnev's guilt, the media has speculated that because of his age, he may have been led astray by his brother and was only a follower. Such a fact might have reduced the intensity of his prosecution.

However, the note reveals in his own handwriting that Tsarnev was absolutely an enthusiastic participant equally culpable as his brother, and not a mere follower.

Legal analysts say the note will be admissible in court. It will combine with his earlier testimony, provided before he was mirandized, to build the case against him. Even if the pre-miranda testimony is somehow suppressed at trial, his note will likely prove sufficient to condemn him.

For now, prosecutors are building their case against Tsarnev which should be easy to prove, but requires extensive preparation because of its complex nature. It is likely that Tsarnev will face the death penalty for his terrorist activities.


---
Copywriter 2015 - Distributed by THE NEWS CONSORTIUM
Pope Francis Prayer Intentions for May 2015
Universal:
That, rejecting the culture of indifference, we may care for our neighbours who suffer, especially the sick and the poor.
Evangelization:
That Mary's intercession may help Christians in secularized cultures be ready to proclaim Jesus.
---
---
---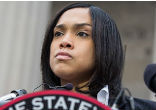 By Catholic Online (NEWS CONSORTIUM)
After the great tragedy of widespread rioting in Baltimore following the death of young black man Freddie Gray while in police custody, there is hope. The six police officers suspected in his death - three white and three black, now immediately face homicide ... continue reading
---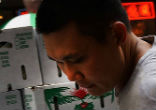 By Catholic Online (NEWS CONSORTIUM)
In spite of its next-door proximity to the United States, Mexico has lost the lead in send immigrants to the United States. Both China and India have increasingly been sending immigrants to American shores to work and live. LOS ANGELES, CA (Catholic Online) - ... continue reading
---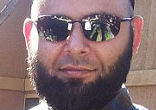 By Catholic Online (NEWS CONSORTIUM)
Thirty-year-old Elton Simpson, along with his 34-year-old roommate Nadir Soofi was shot dead by police at an anti-Islamist art contest near Dallas, Texas Sunday night. Both men were shot dead by police after they fired upon an unarmed security guard in the ... continue reading
---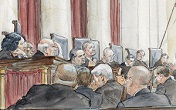 By Edwin Meese III & J. Kenneth Blackwell
Refusing to give effect to Congress's law would usher in an era where courts routinely let presidents rewrite statutes whenever the words Congress adopts does not produce outcomes the president likes. It will permanently cede legislative power to the executive ... continue reading
---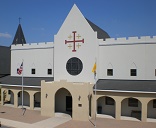 By Fr. Peter M. J. Stravinskas, Ph.D., S.T.D.
When Pope Urban II called for the First Crusade in 1095, he envisioned it as a defensive action, designed to liberate the Holy Land from the Muslims and to protect the lives of Christians living there and of pilgrims going there. It is interesting that what ... continue reading
---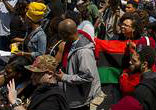 By Catholic Online (NEWS CONSORTIUM)
According to a poll, a vast majority of Americans fear further racial unrest come the long, hot summer months. A whopping 96 percent of those surveyed feel that there will be further demonstrations and rioting later this year. LOS ANGELES, CA (Catholic Online) ... continue reading
---

By Talia Ramos (NEWS CONSORTIUM)
New research suggests that areas in the northern part of the United States have higher mortality rates for black Americans and the people were found to be more racist. Researchers from the University of Maryland, found that areas with more people Google searching the ... continue reading
---

By Nikky Andres (NEWS CONSORTIUM)
Jessica Corrales, a 24-year old victim of assault, ran for cover with her mother and niece inside the City Hall at the California desert town of Hesperia as a crazed guy covered in blood chased after them. MUNTINLUPA, PHILIPPINES (Catholic Online) - In the cell phone ... continue reading
---

By Talia Ramos (NEWS CONSORTIUM)
New Black Panther Party's national leader, Hashim Nzinga, said that they are "willing to die or kill to save our babies and to save a black nation that is dying before our eyes," during the week's broadcast for the "Black Power Radio." MUNTINLUPA, PHILIPPINES (Catholic ... continue reading
---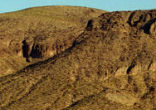 By Catholic Online (NEWS CONSORTIUM)
It's just the latest bad news in an increasingly dry year for the Southwestern states. Lake Mead in Nevada is at critically low levels. The popular recreation spot is at 38 percent capacity, the lowest the lake has been since the 1930s. LOS ANGELES, ca ... continue reading
---
All U.S. News