I remember the first purported accomodation. It was a shell game.
There is an idiom familiar to most of us, Fool me once, shame on you; fool me twice, shame on me. The announcement from the Obama Administration may just give it new meaning.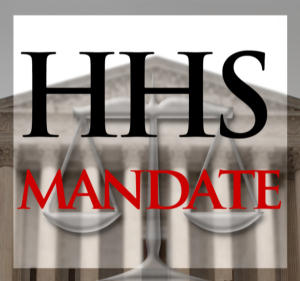 WASHINGTON, D.C. (Catholic Online) - There is an idiom familiar to most of us, "Fool me once, shame on you; fool me twice, shame on me."
The announcement from the Obama Administration claiming to represent an accommodation to the unconstitutional HHS Mandate which seeks to compel the Church, faith based organizations, and faith informed based businesses to provide sterilization, artificial contraception and abortificacients or face the police power of the State - may just give it new meaning. 
The Catholic Bishops of the United States were prudent in their measured response: "In response to today's release of revised regulations for the Patient Protection and Affordable Care Act (PPACA), Cardinal Timothy Dolan of New York, president of the United States Conference of Catholic Bishops, provided the following statement on behalf of the USCCB.
"Today, the Administration issued proposed regulations regarding the HHS mandate. We welcome the opportunity to study the proposed regulations closely. We look forward to issuing a more detailed statement later."
Priests for Life responded a bit more cautiously. Fr. Frank Pavone issued this statement : "The HHS is giving the public an opportunity to provide its feedback to the proposed rules. I first of all want to urge the public to take advantage of this opportunity. Moreover, we at Priests for Life remind the Administration that religious liberty does not just belong to religious groups and individuals; it belongs to all Americans.
"Objections to contraceptives and abortion-inducing drugs aren't based just on dogmas and Bibles, but on adverse health consequences and the fact that human beings, no matter how small, should not be killed. We see only one acceptable change regarding the mandate: rescind it completely."
The indefatigable Bill Donohue of the Catholic League issued a cautious but welcoming response: "Bill Donohue comments on the revised rules, announced today, regarding the Department of Health and Human Services (HHS) mandate: The rules proposed today by HHS appear to go a long way toward rectifying the most problematic provisions of the mandate. Essentially, the rules provide insularity for Catholic institutions: they will not be directly involved in providing health insurance coverage for contraception, sterilization and abortion-inducing drugs."
"Perhaps the most welcome aspect of the new strictures is the elimination of the criteria that define what constitutes a religious institution. Gone altogether is the highly objectionable definition that excludes an exemption for those religious entities that hire and serve mostly people of other religions. As has been pointed out many times, this definition punishes Catholic institutions for not discriminating against Jews, Protestants, Muslims, Mormons, agnostics, and atheists. The new rules now simply revert to the established understanding of a religious employer as defined by the IRS. This makes eminently good sense."
"Still unresolved is the issue of private employers who invoke a religious objection to providing insurance coverage for services they deem morally objectionable. Because the new rules have not been finalized, and there is an opportunity for further public discussion, more progress may yet be made.While many aspects of the new proposal need to be examined before a final conclusion can be rendered, the decision to expand religious exemptions, and to adopt the IRS definition of a religious institution, is a sign of goodwill by the Obama administration toward the Catholic community."
However, the voice which caused the most caution in this Deacon/Editor/Lawyer and Activist came from the Congressional Office one of my long time heroes, Congressman Chris Smith of New Jersey:
Congressman Chris Smith (NJ-04) released the following statement in response to President Obama's announcement today that violates the religious freedoms of people of faith and people of conscience.
 
"The so-called new policy is the discredited old policy, dressed up to look like something else," said Smith. "It remains a serious violation of religious freedom. Only the most naďve or gullible would accept this as a change in policy.The newest iteration of Obama's coercion rule utterly fails because it still forces religious employers and employees who have moral objections to paying for abortion inducing drugs, sterilization and contraception to pay for these things, because it is still the employers who buy the coverage for their employees.
"Today's announcement is a political manipulation designed to get Obama past his own self-made controversy and past the next election.The White House Fact Sheet is riddled with doublespeak and contradiction. It states, for example, that religious employers "will not" have to pay for abortion pills, sterilization and contraception, but their "insurance companies" will. Who pays for the insurance policy? The religious employer.
"However, Obama has tipped his hand-at the end of the day, he will use force, coercion and ruinous fines that put faith-based charities, hospitals and schools at risk of closure, harming millions of kids, as well as the poor, sick and disabled, that they serve, in order to force obedience to Obama's will."
Stay Tuned. I will be digesting the words of this purported accomodation thoroughly.Then, I will offer my own opinion. I remember the first purported accomodation. It was a shell game. In the meantime, pray.
---
Copyright 2015 - Distributed by THE CALIFORNIA NETWORK
Pope Francis Prayer Intentions for April 2016
Universal:
Small Farmers: That small farmers may receive a just reward for their precious labor.
Evangelization:
African Christians: That Christians in Africa may give witness to love and faith in Jesus Christ amid political-religious conflicts.

By Kenya Sinclair (CALIFORNIA NETWORK)
Andrew Cash practiced his religious rights at Missouri State University - and was dismissed from the master's program in counseling as a result. LOS ANGELES, CA (Catholic Online) - According to the Catholic News Agency, Cash was referring same-sex couples to another ... continue reading
---

By David Drudge (CALIFORNIA NETWORK)
Does the news seem a little too pro-American to you? Does it seem reporters pull punches and that the real issues are ignored? Perhaps that's the result of a quiet change to the law that took place in 2013. A law banning the use of government propaganda on the American ... continue reading
---

By Matt Hadro (CNA)
Experts from across the political spectrum are calling for criminal justice reform, as a new White House report shows the human and economic costs of the current justice system. Washington D.C. (CNA) - "This is a singular moment in one of the most challenging issues ... continue reading
---

By Abigail James (CALIFORNIA NETWORK)
An appalling portrayal of Jesus plastered to a dartboard was posted up as artwork inside the Art Library at Rutgers University in New Brunswick, New Jersey. LOS ANGELES, CA (Catholic Online) - The "art piece," titled "Vitruvian Man," shows Jesus nailed to the dartboard ... continue reading
---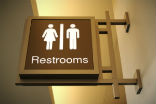 By Marshall Connolly (CALIFORNIA NETWORK)
The American people are seemingly obsessed with public restrooms these days and precisely how people use the potty. The fear is being stoked by concerns that individuals who "self-identify" as the opposite sex, will take advantage of liberal policies and assault ... continue reading
---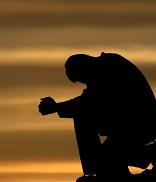 By Deacon Keith Fournier
Jesus said to his disciples: Ask and it will be given to you; seek and you will find; knock and the door will be opened to you. For everyone who asks, receives; and the one who seeks, finds; and to the one who knocks, the door will be opened. CHESAPEAKE, VA. ... continue reading
---

By Kenya Sinclair (CALIFORNIA NETWORK)
U.S. President Barack Obama announced 250 more special operations forces are to be deployed to Syria within the next few weeks. LOS ANGELES, CA (Catholic Online) - Obama stated: "Just as I approved additional support for Iraqi forces against ISIL, I've decided to ... continue reading
---

By Kenya Sinclair (CALIFORNIA NETWORK)
Pike County, Ohio saw eight murders on Friday with the youngest victim described as 16-years-old and the oldest at 44. LOS ANGELES, CA (Catholic Online) - Ohio Attorney General Mike DeWine released a statement on Sunday during a news conference to mention marijuana ... continue reading
---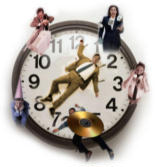 By Deacon Keith Fournier
We are to live as though time really does matter. We are invited by grace to give ourselves away for others; to imitate the One who gave Himself for the entire human race. We are invited to pour ourselves out as Jesus did. If we live life this way, when we face Him on ... continue reading
---

By David Drudge (CALIFORNIA NETWORK)
The Catholic News Service has asked for the resignation of their Editor in Chief over concerns that his personal agenda has placed him at odds with his ability to lead the service. Tony Spence resigned last week over concerns that his social media posts contradicted ... continue reading
---
All U.S. News