ISIS enlists young boy to execute Russian spies (WARNING: GRAPHIC VIDEO)
---
Terrorist group Islamic State uses young boys more often as the next jihad generation is constructed.
A shocking new video released by ISIS on YouTube shows a young boy, no older than 10, shoot two Russian spies in the back of the head.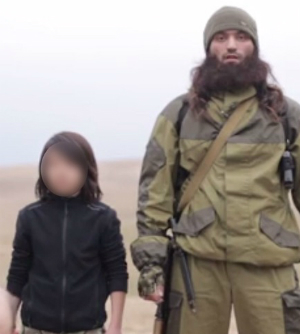 A young boy, no older than 10, is seen shooting two men in ISIS' new video.
LOS ANGELES, CA (Catholic Online) - As ISIS continuously enlists children into programs training them to become part of the jihad terrorist group a new generation of terror is brewing.
Children join "cub camps" where they are taught the jihadist way of life. They "wield AK-47s, watch beheadings and train in military drills before graduating from the camps within one month," according to an unnamed official for Mashable.com
In the graphic video, the two men give interviews about their intent while being in jihad territory.  Russian Intelligence (FSB) agents Mamayev Jambulat Yesenjanovich from Kazakhstan and Ashimov Serge Nikolayavich explain they were sent to spy on the ISIS militants and relay the information back to Russia for money.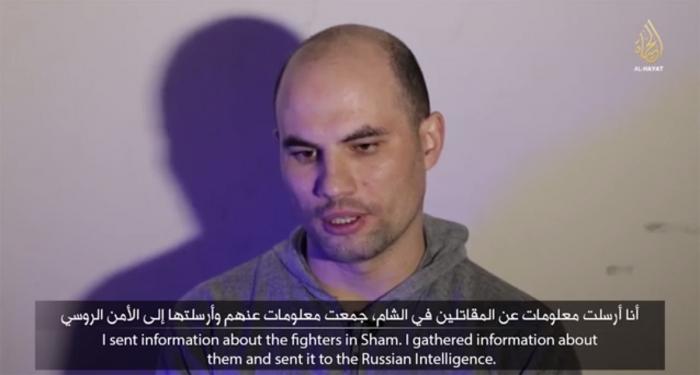 Russian spies were captured and executed on ISIS territory in new ISIS video.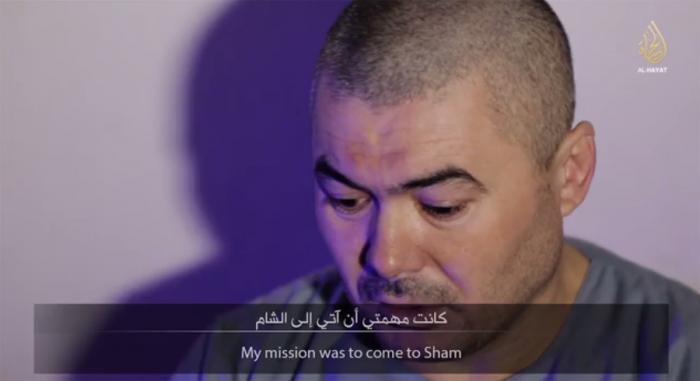 Two Russian spies are seen shot in the back of the head at the hands of a young member of ISIS after giving explanations on why they were on ISIS territory.
Help a persecuted Christian now!
AN EDITED VERSION OF THE VIDEO CAN BE SEEN HERE ((WARNING SOME MATERIAL IS GRAPHIC))
"I was required to send every information about the fighters in Sham and to determine the place of residence of an Islamic State leader," the second man, Nikolayavich, says in the video, adding that he was sent to kill one of the group's leaders.
After their explanations, the video skips to the execution scene. An ISIS militant and the young boy stand behind the two kneeling men. The adult militant reads from the Quran, "Allah has gifted the Islamic State's security agency with the apprehension of these two spies... By Allah's grace, they are now in the custody of the lion cubs of the Caliphate."
The young boy proceeds with raising the hand gun and shooting the first man and then the second.
Think about your health: This month is Health Month
While the authenticity of the video is questioned, regardless it depicts the fact that the next generation of ISIS is actively pursuing a jihadist life.
The video in its entirety has been removed from YouTube, but an edited version remains.
---
Copyright 2019 - Distributed by THE CALIFORNIA NETWORK
---
---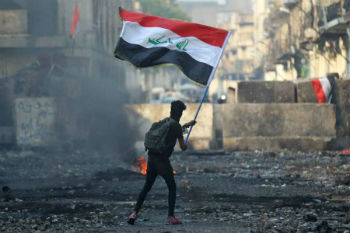 Pope Francis said Sunday that he was grieved to hear of the deadly violence against protesters in Iraq and expressed his closeness to the ... continue reading
---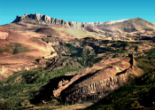 A team of experts say they have 3D images of Noah's Ark and will release the pictures in an upcoming documentary about the Ark. LOS ... continue reading
---
---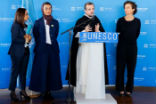 The United Arab Emirates is partnering with UNESCO to rebuild two Catholic churches in Mosul that were destroyed in 2014 by the Islamic ... continue reading
---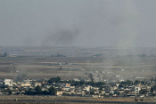 Bishops in Syria and Iraq have called for worldwide prayer as fighting between Turkish and Kurdish forces further destabilizes northern ... continue reading
---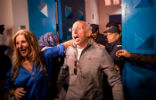 Morocco's king pardoned Wednesday a journalist, her fiance, and the medical team who last month were found guilty of procuring and ... continue reading
---