Christian CHILDREN sold as sex slaves for as little as $40 in Islamic State slave markets
---
According to Muslims in the Islamic State, this is in perfect accord with the Quaran.
Christians are being sold into slavery for as little as $40 and used as sex slaves and domestic laborers by the Islamic State. The shocking fact has emerged following the revelation of a publication advertising the prices for Christian women and children.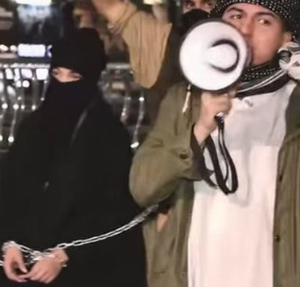 Christian women are enslaved to work in brothels and in homes as domestic servants.
LOS ANGELES, CA (Catholic Online) - Christian women and children are being bought and sold as slaves, typically for sex, but also for labor in the Islamic State. Meanwhile, men and boys are forced to convert to Islam or are put to death according to mounting evidence collected from the region.
Although the Islamic State only publishes official propaganda, its dark side is being revealed by documents and the testimonies of people who flee the oppressive, theocratic regime.
You CAN help protect Christian women and children from slavery and genocide. Click here to see how!
Among the most chilling documents is a price list, obtained by Iraqinews.com, and it reveals the prices that Sunnis can pay to purchase a Christian woman or girl for marriage or slavery. Young women and even children are used for sex and are even employed in brothels. Older women are put into domestic servitude.
Prices range from $40 to $160 dollars for women, with young girls fetching the highest price.
The Islamic State does not recognize marriages from outside Sunni Islam so Christian husbands and wives have reported being split from one another, even if they agree to convert to Islam. The fighters have also boasted of stealing Christians wives for themselves.
The most expensive - and desired slaves are children between one and nine. Child marriage and pedophilia are part of their belief, so it is condoned by religious authorities within the Islamic State. This means that within the territory they control, men are raping children on a routine basis and the world is doing nothing to save these children.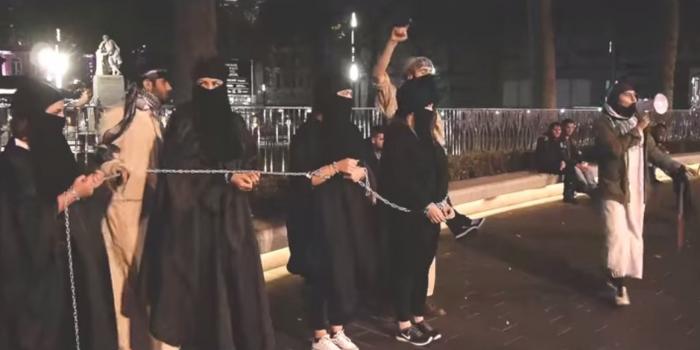 Slaves being auctioned. They will be used for domestic chores and as sex slaves for their masters.
Pedophile terrorists are virtually impossible to appease, and they certainly know that the world will be relentless in its pursuit of justice against them. The Islamic State will not likely negotiate a truce or abide by any agreement which conflicts with their religious views. Tragically, slavery and rape are acceptable behaviors in their belief.
A number of Christians, Yazidis and even Jews are reported to be jailed in Islamic State prisons because they did not flee and instead opted to pay the jizyah, a monthly tax for being another religion. These people are being kept alive in the hopes their families will pay, and this serves as a source of funding for the Islamic State.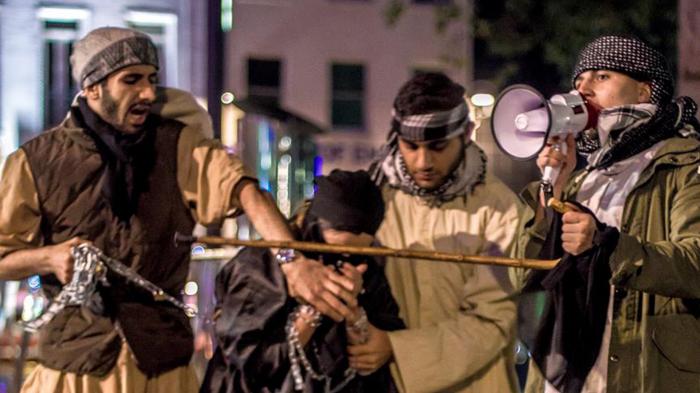 A slave is auctioned off in a market during an evening sale. Without much help from the rest of the world, the future is grim for enslaved Christians.
The Islamic State is flush with cash, but complications resulting from combat to the drop in oil prices have all diminished the revenues of the Islamic State, making it increasingly difficult for them to continue operations against their neighbors.
Meanwhile, for Christians the situation remains exceptionally dire with untold numbers now being held in slavery or in prison, or forced into Islam against their will. It is also unknown how many Christians have been killed by the Islamic State for refusing to convert to Islam or some other infraction.
Act now to help end atrocities like these.
---
Copyright 2018 - Distributed by THE CALIFORNIA NETWORK
Pope Francis Prayer Intentions for FEBRUARY 2018
Say 'No' to Corruption.
That those who have material, political or spiritual power may resist any lure of corruption.
---
---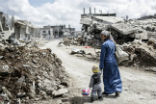 Seven years ago, on March 15, 2011, the Syrian Civil War began. Since then, the conflict in Syria has forced more than 5.4 million people ... continue reading
---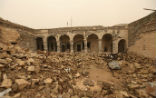 Looters from the Islamic State managed to discover the palace of an ancient Assyrian king under the tomb of Jonah in Mosul, Iraq. ... continue reading
---

Archaeologists have found proof of the existence of the Biblical prophet Isaiah. Working near the site of the Temple Mount in east ... continue reading
---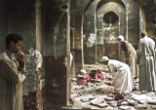 "Without an end to this persecution and violence, there is no future for religious pluralism in Iraq or anywhere else in the Middle East ... continue reading
---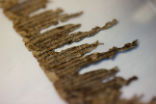 The Dead Sea Scrolls, which are among the oldest extant biblical manuscripts, have been a topic of interest since they were discovered in ... continue reading
---