What the mainstream media is NOT telling you about the Islamic State (PHOTOS)
---
Media and government want you to think ISIS is poorly-equipped rabble, but this is not the case.
Chilling tales of the Islamic State continue to emerge as one reporter files a story, gathered during a 10-day visit to the Islamic State capital, Raqqa. What he shared will shock you.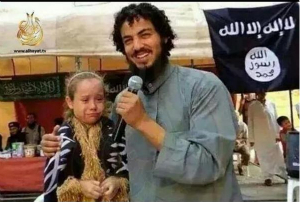 Islamic State terrorists may also be marrying children according to rumors from the region.
LOS ANGELES, CA (Catholic Online) - The Islamic State has shocked the world with its brutality, but so far most people believe them to be mere thugs who have for the most part, been lucky. A disorganized, but fierce and brutal rabble is how the rest of the world perceives the Islamic State, and that perception is wrong.
Medyan Dairieh, a filmmaker who went into Raqqa for Vice News, has returned with a disturbing report. The Islamic State is far more prepared than the world thinks.

Oppose genocide and stay informed as this crisis unfolds.
Dairieh was able to enter Islamic State territory and permitted to film whatever he liked. For the camera and glamor-hungry Islamic State, his attention was actually welcomed. Officials even gave him a video which showed decapitated victims, some crucified, others dismembered.
While the brutality of the Islamic State is part of the shtick that keeps people obedient, it also helps that the organization is flush with cash and arms. It's also popular, especially with kids.
Having seized banks, the personal fortunes and property of hundreds of thousands of people, and oil supplies, which they are also selling, the Islamic State is the wealthiest terrorist organization in the world. They are well equipped. Having seized arms in every campaign, Dairieh reported they have enough weapons to give as gifts to people they like. No man who joins is left without a weapon.
The soldiers are armed with heavier weapons as well, mostly of American manufacture. Humvees and other equipment that were given to the Iraqi army now serve the Islamic State. They have tanks and at least one SCUD missile. It's unclear if they could fire the missile and it's doubtful they could deploy the tank effectively against trained armored forces, however the intimidation factor for civilians is significant.
Strict Sharia law has been imposed and is followed. The prisons are filled with people who have committed petty offenses, such as smoking or drinking. Any worse and you're likely to be executed.
The soldiers have no command hierarchy although they are remarkably unified in their mission. Conquer the world and impose Islam, by the sword if need be. There was no appearance of coordination. The fighters were simply going out to do what mayhem they could in the name of their religion.
The soldiers, Dairieh reported, were paid about Ł30 per month, which would be close to $50 USD. In that region, it's enough. Fighters can probably make extra with a little loot or a reward here and there.
Most alarmingly, Dairieh made clear that the entire city is ready for war. At a moment's notice, armed men are ready to respond to any call to action. The swift emergence of such a force will make them formidable defenders in any conflict.
From elsewhere in the region, especially across Iraq, reports of even more atrocities emerged. On a mountain range where hundreds of thousands of ethnic Yazidis have taken refuge, hundreds may be dying each night for lack of food, shelter and supplies. Air drops of supplies can barely provide food and water for a fraction of the stranded people.
Survivors tell how the Islamic State terrorists have come to village after village, ordering people to convert, flee or die. Women under the age of 35 are being systematically kidnapped. It is unclear what is happening to them, but many speculate they are being sold into sexual slavery.
Outside of Ibril where thousands of Christians had packed into a refugee camp, the recent retreat of Kurdish peshmerga fighters caused the camp to evacuate entirely. Islamic State fighters continue to close the distance to the city of Ibril, which appears to be their next target, despite US airstrikes.
President Obama has pledged to defend American assets in Ibril, however it is unclear precisely what this means and it is unclear how he will accomplish it since airstrikes may not be enough to stem the Islamic State tide.
Join us in opposing Christian genocide!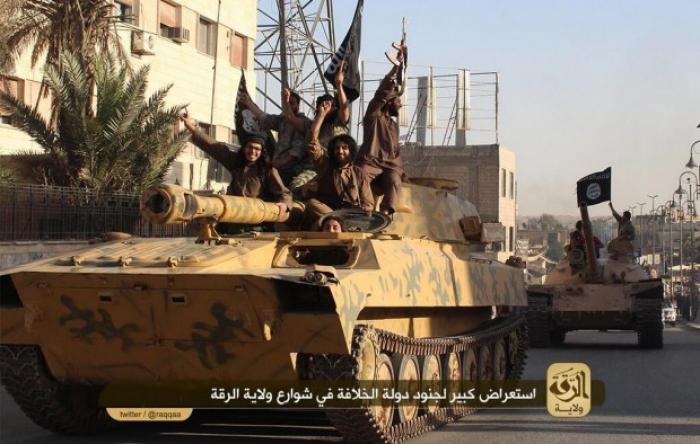 The Islamic State has a collection of armored vehicles under its control.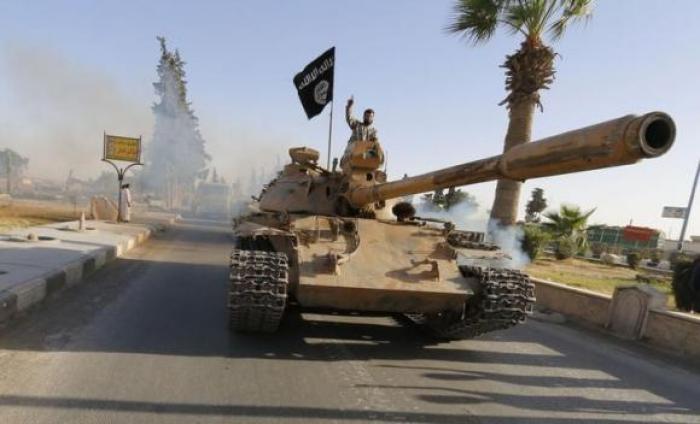 A tank, one of many belonging to the terror organization. Most of their equipment has been seized from Syrian arsenals.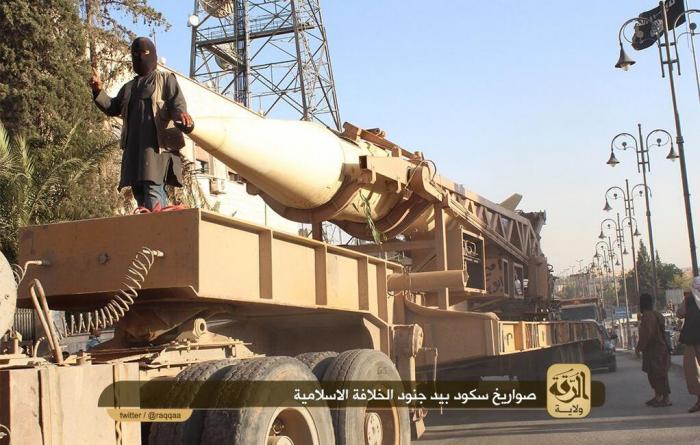 A SCUD missile. Most experts believe the missile is inoperable and that the Islamic State cannot fire it. However, it has significant propaganda value.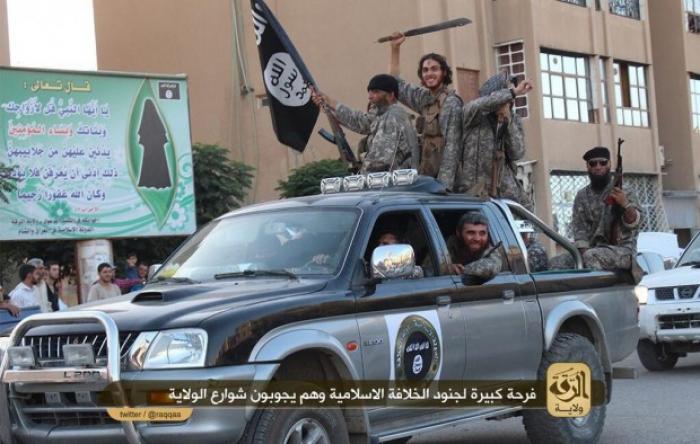 Islamic State terrorists are well armed and enthusiastic. Their morale remains high in spite of U.S. bombings.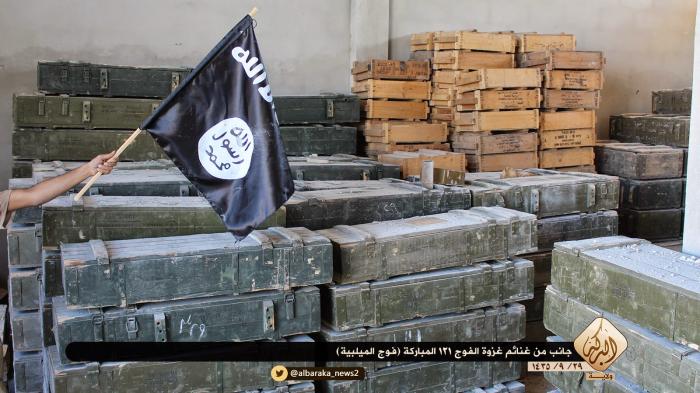 Large caches of arms and ammunition are held by the terrorist state. Everyone who joins is given a weapon.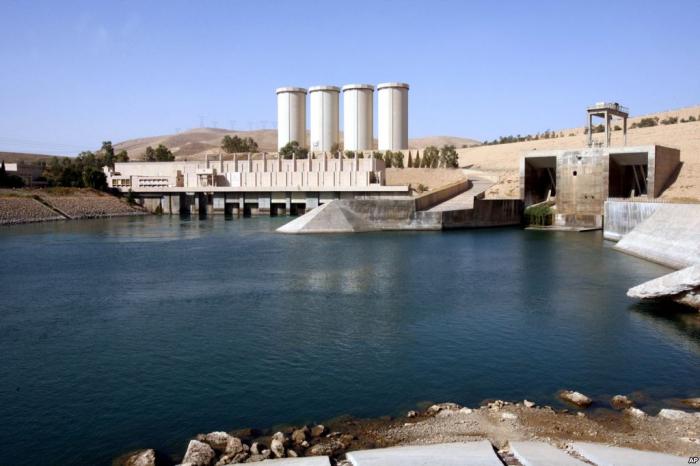 The Islamic State has captured a dam outside Mosul. Should they opt to destroy the dam, it could flood the city and even Baghdad far to the south.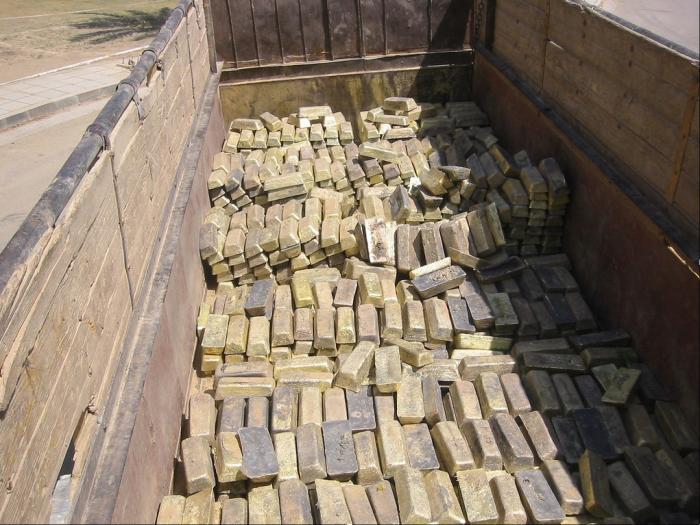 The Islamic State may have seized gold and silver bullion from banks, but these reports are unconfirmed. Other unconfirmed reports suggest the terrorists are using bitcoin, western funding, funds from Saudi Arabia, and may print their own currency. So far, no coherent state bureaucracy has emerged.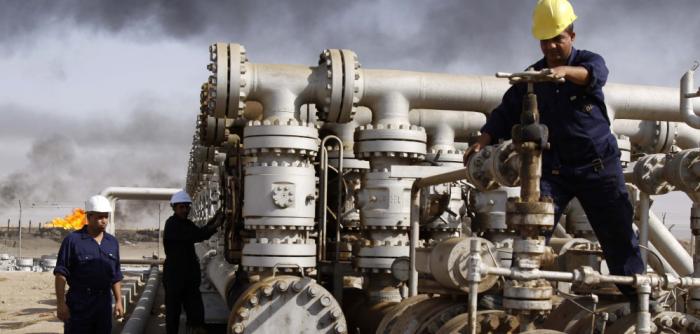 The Islamic State now controls oilfields, which they wisely left intact and operating. They are believed to be selling the oil to finance their operations.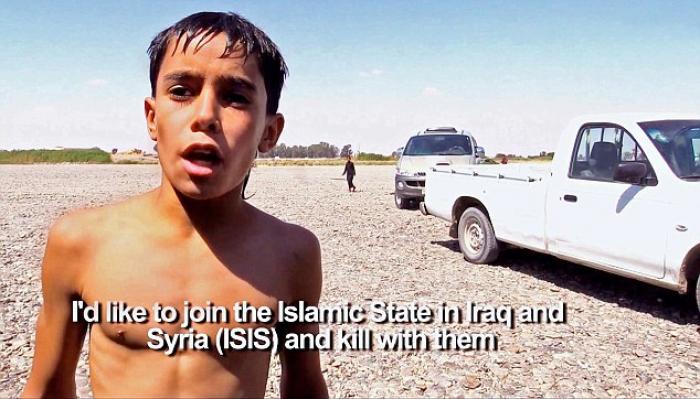 The Islamic State has no shortage of men for fighting. They are now adding children to their ranks and are actively seeking to recruit and indoctrinate them.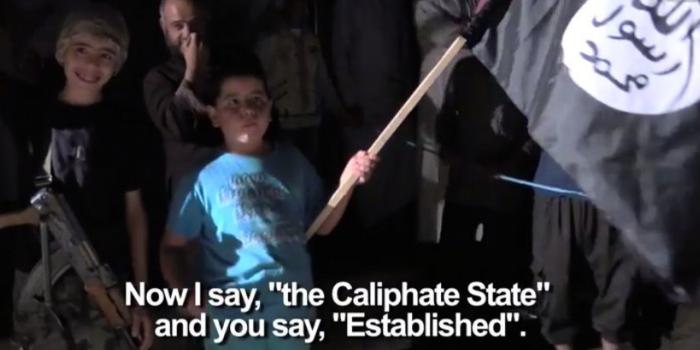 Children of any age are being taught that such behavior is laudable.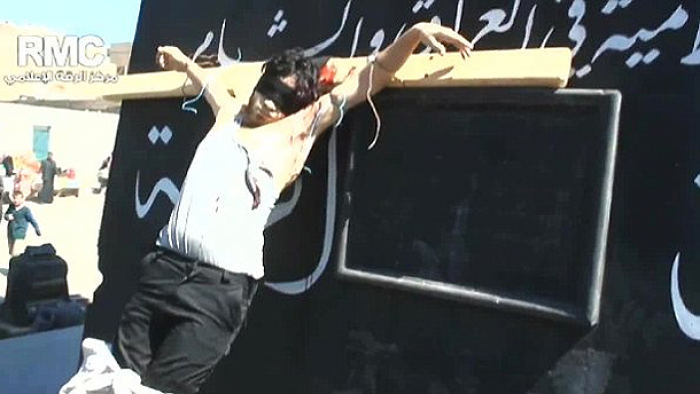 Petty offenses are brutally punished. This man was an alleged thief.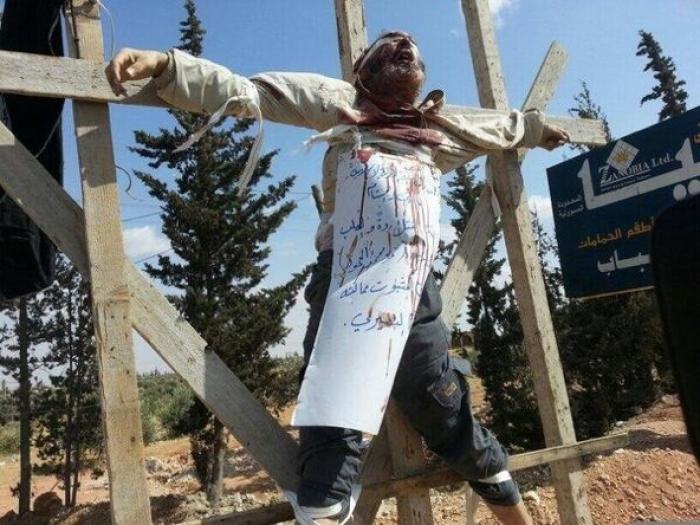 Crucifixion is a common punishment. Associated with Christianity, it is considered an especially loathsome fate. Most often victims are killed before they are hung up as a warning to others.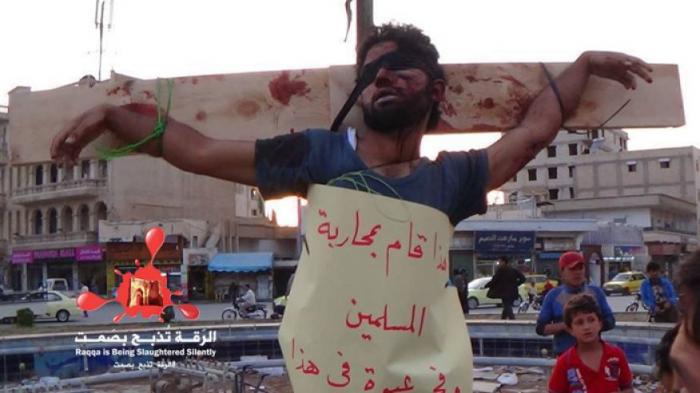 Another victim of crucifixion.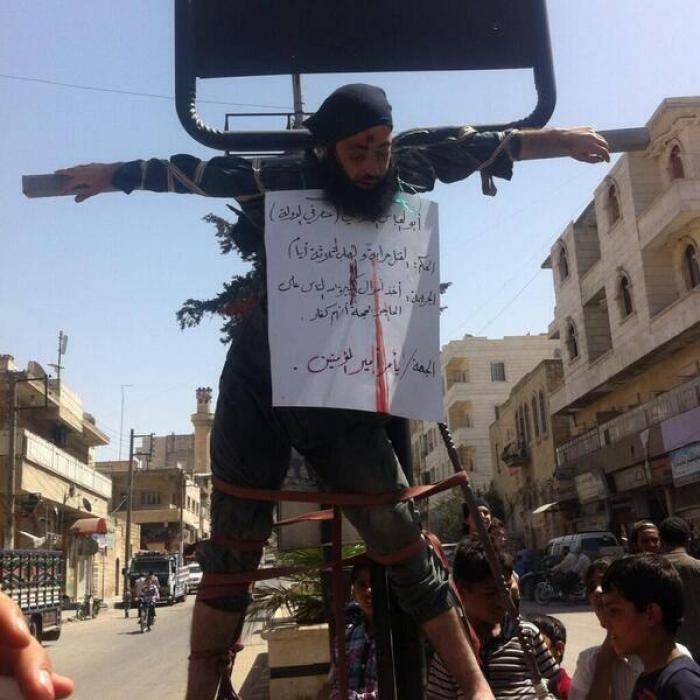 The Islamic State wants the world to see these men, brutally killed.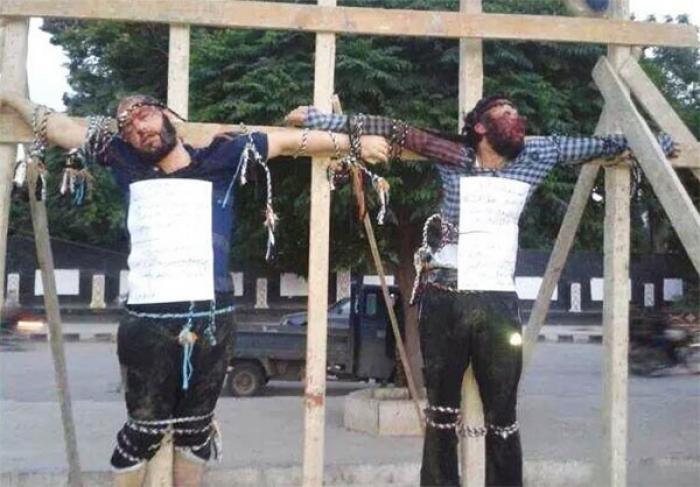 The world deserves to know what is really happening in the Islamic State. This is the enemy.

Join us in opposing Christians genocide!
---
Copyright 2018 - Distributed by THE CALIFORNIA NETWORK
Pope Francis Prayer Intentions for APRIL 2018
For those who have Responsibility in Economic Matters.
That economists may have the courage to reject any economy of exclusion and know how to open new paths.
---
---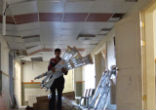 Hospitals have become military targets in Syria, making it difficult to provide aid to victims of the country's civil war, according to ... continue reading
---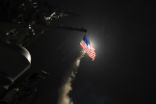 A military conflict appears imminent over Syria as the United States and its allies prepare to carry out strikes on Syria. Those strikes ... continue reading
---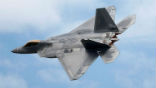 The United States and France have vowed a joint response against Bashir al Assad's regime in Syria following a chemical weapons attack on ... continue reading
---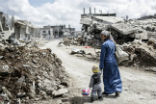 Seven years ago, on March 15, 2011, the Syrian Civil War began. Since then, the conflict in Syria has forced more than 5.4 million people ... continue reading
---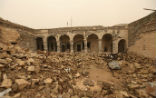 Looters from the Islamic State managed to discover the palace of an ancient Assyrian king under the tomb of Jonah in Mosul, Iraq. ... continue reading
---