You won't believe what his REAL name is! Who is the new Muslim Caliph?
---
The mysterious Abu Bakr al-Baghdadi
Abu Bakr al-Baghdadi is the leader of the Islamic State in Iraq and the Levant (ISIS), a primarily Sunni terrorist organization that has conquered portions of Syria and Iraq.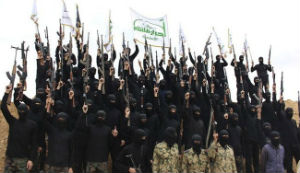 Members of the Islamic State in Iraq and the Levant, a Sunni terrorist organization that has captured a great swath of land in Syria and Iraq and announced the creation of a new Islamic Caliphate.
LOS ANGELES, CA (Catholic Online) - But to his followers, he is Caliph Ibrahim, the new leader of the Islamic State, a new global Muslim empire that is taking shape in the region and continues to grow.
Peace can be achieved in the Middle East, God has shown us the way.
In a statement released on July 1, Baghdadi condemned the West and sumoned all Muslims, especially those with military, medical, administrative and public service experience, to emigrate to the caliphate to "take up arms . and fight, fight!"
"For your brothers all over the world are waiting for your rescue, and are anticipating your brigades," his statement read.
Baghdadi is a enigmatic figure, and very secretive. He is said to be very protective of his identity, when he consults his commanders he wears a mask, though it is not clear if this is the truth or folklore that has grown with him.
In an audio message announcing the new caliphate, ISIS spokesman Abu Mohamed Al-Adnani revealed what he claimed is Baghdadi's real name: Ibrahim bin Awad bin Ibrahim al-Badri Al-Radawi Al-Husseini Al-Samarra.
Iraqi political analyst and commentator Omar Al-Nidawi said that "names and titles can be made up or added on. People can have tribal names, nicknames or other aliases that are even related to the town they live in, the town they come from or a former profession. So one person can have more than one name."
Adding to his mystery, Baghdadi may have been jailed in the U.S. back in 2005.
"There have been at least two accounts," Nidawi said. One of these accounts suggests that Baghdadi was "in U.S. military custody and then transferred to Iraq authorities and released in 2009. But there is also another account that says there is no record that he was ever captured."
In April 2010, the U.S. military killed the leaders of al-Qaida in Iraq, Abu Ayyub al-Masri and Aby Omar al-Baghdadi, afterwards the group named Abu Bakr as its new leader. In an online speech in 2012, Baghdadi launched what he called a "Breaking the Walls" campaign in Iraq.
The campaign's goal was to free al-Qaida members imprisoned by U.S. forces and expanding his territory in Iraq. The July 2013 deadly attack on Abu Ghraib prison was part of this campaign, resulting in the escape of hundreds of prisoners.
To members of ISIS, Baghdadi is perfect for the office of caliphate.
Sunni Islam tradition holds that a caliph must be ana dult male Muslim, knowledgeable in military strategy and brave in conflict. Ideally, he should also be educated in Islamic theology and Shariah, or Islamic law.
An internet biography for Baghdadi claimst that he was born into a religious familiy in the city of Samarra and holds a Ph.D. from the Islamic University in Baghdad. A former religious teacher, he is well-versed in Islamic theology, history, culture, science, genealogy, law and jurisprudence.
His biographers say he is a prominent Salafist looking to cleanse Islam of Shiites and convert all Muslims to the Sunni interpretation of Islam. They credit him with military skill, eloquent speech as well as cleverness and courage.
Most significantly, Baghdadi claims decent from the Quraysh tribe.
"Quraysh is the tribe of the Prophet Mohamed," said Tawfik Hamid, senior fellow and chair for the Study of Islamic Radicalism at the Potomac Institute for Policy Studies. "There is a custom that says that the Caliph must be a Quraushi. This gives him not just political but religious legitimacy."
---
Copyright 2018 - Distributed by THE CALIFORNIA NETWORK
Pope Francis Prayer Intentions for FEBRUARY 2018
Say 'No' to Corruption.
That those who have material, political or spiritual power may resist any lure of corruption.
---
---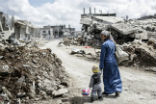 Seven years ago, on March 15, 2011, the Syrian Civil War began. Since then, the conflict in Syria has forced more than 5.4 million people ... continue reading
---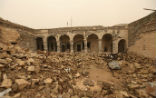 Looters from the Islamic State managed to discover the palace of an ancient Assyrian king under the tomb of Jonah in Mosul, Iraq. ... continue reading
---

Archaeologists have found proof of the existence of the Biblical prophet Isaiah. Working near the site of the Temple Mount in east ... continue reading
---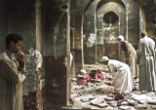 "Without an end to this persecution and violence, there is no future for religious pluralism in Iraq or anywhere else in the Middle East ... continue reading
---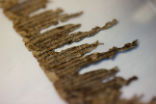 The Dead Sea Scrolls, which are among the oldest extant biblical manuscripts, have been a topic of interest since they were discovered in ... continue reading
---