UNHOLY ALLIANCE: ISIS merges with al Nursa, doubles its power in region
---
Islamic fighters may succeed well beyond our imaginings.
Thirty thousand men. Thirty thousand battle-tested, hardened combat veterans, religiously motivated, disciplined guerrilla fighters are not under the command of ISIS commanders in Syria and Iraq following an alliance between ISIS and the al-Nursa brigade. The situation has just escalated.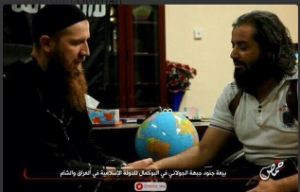 Leaders of the formerly rival factions seal their alliance with a handshake.
LOS ANGELES, CA (Catholic Online) - Several media sources are now affirming that the al-Qaeda backed al-Nursa brigade of 15,000 fighters has allied with the 15,000 ISIS fighters to aid in the formation of an Islamic caliphate in Syria and Iraq. 
Previously the two groups were reportedly at opposition as ISIS was disavowed by al-Qaeda for being too extreme. Now, the two groups have allied putting 30,000 battle-tested, fanatical guerrilla warriors in the terrorist camp under a unified command.

Let us pray for peace in this critical region.
Opposing them are possibly hundreds of thousands of poorly equipped, barely trained, Iraqi conscripts and volunteers. In Syria, a beleaguered and exhausted army holds its line against the terrorists. Pushed out of the conflict is the Free Syrian Army, an organization that simply wanted to free Syria from the oppressive rule of Bashir al Assad.
Now the people of the region are most likely to face life under a modern Islamic caliphate with ties to al-Qaeda and a special hatred of Israel and the United States.
Photographs of the leaders of both brigades have emerged, showing the men shaking hands and embracing.
This situation is eminently serious. Iraq no longer has the military capability to oppose a force of 30,000 insurgent fighters. These men are well-equipped, well-financed veterans of the brutal conflict in Syria. The Iraqi army has numbers, but that's about it. The absolute lack of training and equipment means those troops will be largely thrown away in any pitched battle.
Iraqi airpower will be a big help, but airstrikes have limited value against guerrilla fighters who can coalesce and disperse at the sound of approaching aircraft. If they can get their hands on credible surface-to-air equipment, then that calculus could also change for the worse.
The United States will need to have an interest in the region because the members of ISIS and al-Nursa have no interest in peaceful engagement with the rest of the world. These fighters believe in conversion by the sword, and are fighting to spread Islam around the globe. Although they are not invincible, their brutal tactics make up with fear what they lack in numbers. They are powerful out of proportion to their numbers.
It is likely the world will have to fight them man-to-man at some point if we are unwilling to tolerate the formation of a new Islamic state in the ancient lands of Nineveh.
Indeed, over 26 centuries ago the Assyrians formed an empire in that very region and dominated the known world with their military. Their chief weapon was fear. Anyone who opposed them would pay steeply as the Assyrians thought nothing of torturing and murdering opponents, including women and children. They made spectacles of such brutality and boasted about it in their writings and artwork.
It's difficult to avoid seeing the parallels. These terrorists are conquering lands and ruling them by fear, posting videos and pictures reveling in their brutality.
The ancient Assyrians were eventually conquered by a coalition of states, especially the Medes and Chaldean peoples, civilizations which occupied the present-day locations of Iraq and Iran.
Likewise, a similar coalition may be needed to oust these would-be neo-Assyrians from the same region. However, the effort will be both bloody and expensive. The other nations of the world may have to help. As ISIS and al-Nursa enjoy successes, their reputation and power will only grow. The world will have to prepare a way to deal with these people or choose to tolerate their presence and aggression for years to come.
We can rest certain they will not be still, nor will they abide the existence of those different from them, making it only a matter of time before they become a problem for everybody.
---
Copyright 2018 - Distributed by THE CALIFORNIA NETWORK
Pope Francis Prayer Intentions for FEBRUARY 2018
Say 'No' to Corruption.
That those who have material, political or spiritual power may resist any lure of corruption.
---
---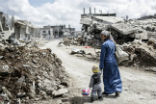 Seven years ago, on March 15, 2011, the Syrian Civil War began. Since then, the conflict in Syria has forced more than 5.4 million people ... continue reading
---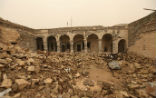 Looters from the Islamic State managed to discover the palace of an ancient Assyrian king under the tomb of Jonah in Mosul, Iraq. ... continue reading
---

Archaeologists have found proof of the existence of the Biblical prophet Isaiah. Working near the site of the Temple Mount in east ... continue reading
---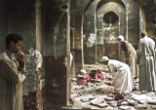 "Without an end to this persecution and violence, there is no future for religious pluralism in Iraq or anywhere else in the Middle East ... continue reading
---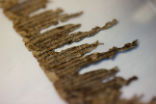 The Dead Sea Scrolls, which are among the oldest extant biblical manuscripts, have been a topic of interest since they were discovered in ... continue reading
---