Islamic militants want to kill you - how should we react?
---
Around the world, Islamic militants are on the march. They represent an existential threat to all.
Extreme Islam is spreading virally and Islamophobia has reached new heights. Mass killings are now occurring daily and as Islamic militants continue their murderous sprees, they seem to relish filming and publicizing their atrocities.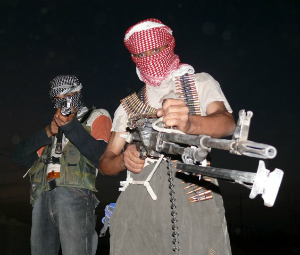 If they haven't shot you yet it's because they're moderates...
LOS ANGELES, CA (Catholic Online) - Well over a dozen countries are fighting militant Islamic movements that are bent on using violence to force conversions and seize power. These militants commonly target innocent people, including women and children as well as one another. Their methods of terrorization include public executions, threats of violence, and in some cases legal harassment of those who belong to a different religion.
For these militants, a state of Holy War, or Jihad exists. There is little way to reason with these people, they have committed their lives to the works of evil and death and will not stop until the entire region they seek to dominate is under their control, or they are dead. Once they gain a region, there is every reason to believe they will seek another until the world is theirs.

Let us pray for peace.
Militant Islam is an existential threat to the entire planet. It is also a threat to moderate Islam which preaches tolerance and peace. This situation would be no different if it were Christians or Hindus rampaging to convert the world to their religion too. Indeed, many religious groups have their sordid moments, but only Islam appears to be a significant threat on the world stage.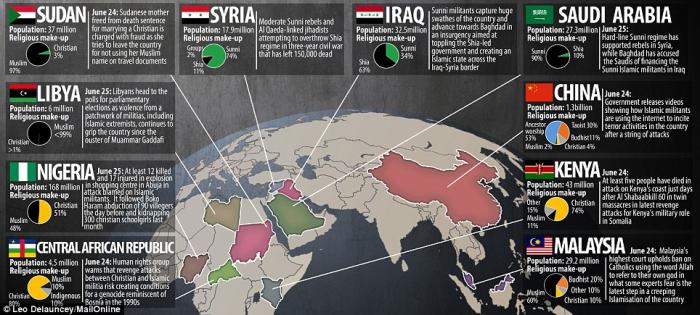 An infographic showing where Islamic militancy is at its worst.
The incidents range from the mild to the extreme. On the milder side there's the case of Mariam Ibrahim who was rearrested in Sudan for the trivial offense of not using her Muslim name on her travel documents. In China, terrorists are staging small attacks and attempting to organize via social media, making the Chinese government scramble to contain the threat. In countries such as Egypt, Libya, Malaysia and Brunei, sharia law and fundamentalist Islamic regimes are imposing draconian policies for the offenses of being Christian or committing petty crimes. In Malaysia, Catholics may not use the word Allah. In Pakistan, to deny Mohammed in speech is punishable by death.
Most brutally, states such as Syria, Iraq and Nigeria are seeing the worst violence. Mass executions, beheadings, kidnappings, extortion and more are occurring daily.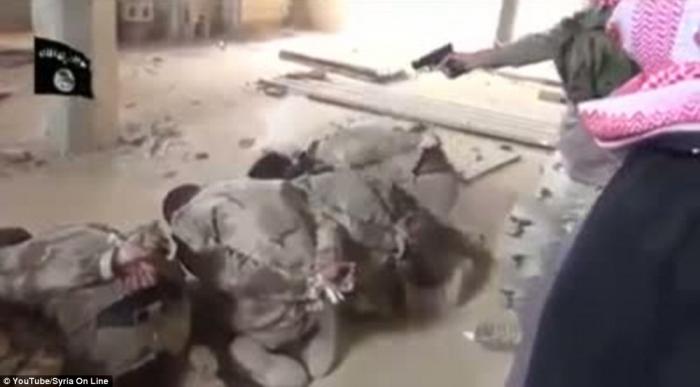 ISIS fighters executed these Iraqi soldiers and filmed their evil for the world to watch.
For now, the western world may feel safe since the terrorists are fighting one another, trying to carve out their safe havens, but then what?
The Catholic solution to this crisis would be prayerful dialogue, but these militants already pray and their Allah has no interest in dialogue. The only other solution then is absolute conflict, pursued until the threat is neutralized or like the Taliban in Afghanistan, they are forced to negotiate a peace.
Of course, the entire concept of bombing for peace is patently absurd.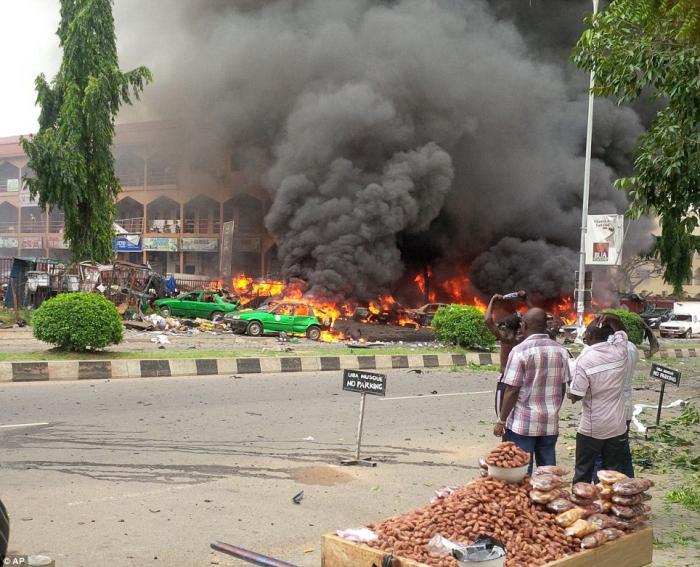 Islamic terrorists bombed a gathering in Nigeria where people were watching the World Cup game.
Unfortunately, these people will not be happy once they have established their Islamic rule. They will not abide peaceful things like Catholics or Christians or pacifist liberals. They won't even abide fellow militants of a different stripe.
The roots of this crisis emerge from marginalization. As people become disenfranchised by political processes, they seek alternative ways of restoring their voice in politics and economics. People hate being left out and leaving someone out, especially when they have a right to be included is a sure way to provoke them. Sadly, many nations, such as Iraq, invite this conflict on themselves because they establish sectarian regimes with little regard for minority populations.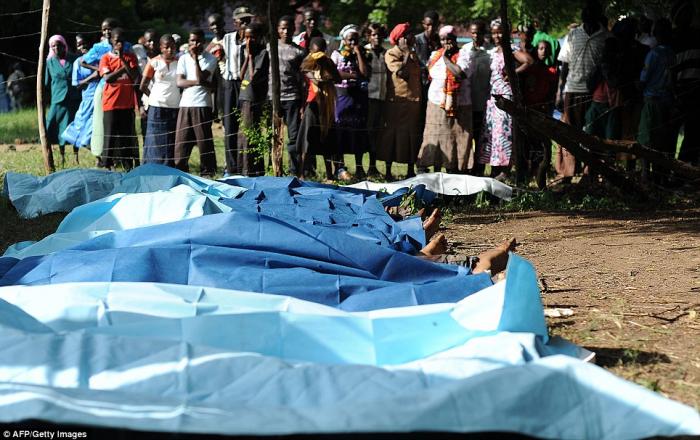 The dead are lined up daily from one attack to another. There is no relief, violence strikes anyplace at any time.
The way forward is to engage disenfranchised people in the processes that determine the outcome of their lives. There should not be differing systems of justice, law, and opportunity for people based on religion, race, sex or geography. Only when these fundamental inequalities are addressed can we prevent the development of radical, hostile ideologies.
It may yet be possible to win against these militant groups, but fighting them isn't an option. Conflict is the fuel which provokes them and brings more to their cause. Like the mythical Hydra, severing one head only causes two to emerge in its place. We must find a way to cauterize the threats as we eliminate them and that way will only come by addressing the root issues of Islamic militancy.
If the followers of Islam want to establish Islamic states to govern themselves, then who are we to deny their right to freedom of religion and self-determination? If they in turn deny their own people basic rights and opportunities, they will soon face internal strife of their own, just as Egypt, Syria and Iraq have seen from disenfranchising key group within their societies.
We should resist the temptation to engage militarily and instead work with governments to build a peaceful solution to the problems of disenfranchised people around the world. This is especially the important work of the Church, even more than the work of any single national government.
The terrorists will sort themselves out and the youth that sustain these movements will abandon the cause as soon as they feel they can have a better life by following the path of peace. However, as long as desperate conditions artificially persist in Islamic states, imposed by sectarian regimes, Islamic militancy will remain a problem.
And if we cannot engage these people in the dialogue of peace and they insist upon bringing their conflict to peaceful nations, then certainly the world has a right to defend itself from evil.
Let us pray that wisdom and peace rule the day, for the alternative is hell.
---
Copyright 2018 - Distributed by THE CALIFORNIA NETWORK
Pope Francis Prayer Intentions for FEBRUARY 2018
Say 'No' to Corruption.
That those who have material, political or spiritual power may resist any lure of corruption.
---
---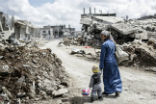 Seven years ago, on March 15, 2011, the Syrian Civil War began. Since then, the conflict in Syria has forced more than 5.4 million people ... continue reading
---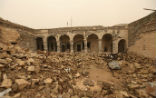 Looters from the Islamic State managed to discover the palace of an ancient Assyrian king under the tomb of Jonah in Mosul, Iraq. ... continue reading
---

Archaeologists have found proof of the existence of the Biblical prophet Isaiah. Working near the site of the Temple Mount in east ... continue reading
---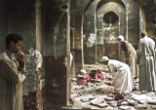 "Without an end to this persecution and violence, there is no future for religious pluralism in Iraq or anywhere else in the Middle East ... continue reading
---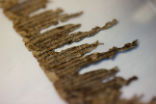 The Dead Sea Scrolls, which are among the oldest extant biblical manuscripts, have been a topic of interest since they were discovered in ... continue reading
---