Dreadful practice makes pedophilia acceptable in Islam
---
Egyptian children sold into sexual slavery by parents.
Sex tourism in Egypt is booming as the economy there crumbles. Men are paying anywhere from $115 to $10,000 for a temporary "marriage" to a child victim who can be trafficked out of Egypt and into other countries.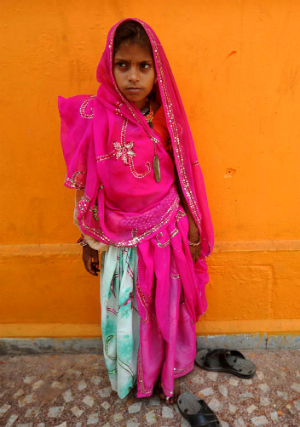 A child bride in India. Child marriages are common in poor and rural areas where wealthy men take advantage of poor families.
CAIRO, EGYPT (Catholic Online) - Egypt is a hotbed of human trafficking. Christians are routinely victimized and kidnapped across Egypt and the Sahara, and trafficked into slavery by the Bedouin. However, kidnapping is becoming unnecessary as many parents are selling their own children into slavery.
Islam permits child marriages, so for a man seeking to maintain his status as a good Muslim, but also seeking sexual gratification from children, a temporary child marriage is a way to go. For as little as a day or a summer, or even up to two years, child brides are married to older men, often tourists who visit from the Gulf countries.
These child brides are often also expected to perform domestic service, becoming at the same time, sexual and domestic slaves.
These child brides can also be trafficked back home with their temporary husbands and put to work in their households. They sometimes also become pregnant.
It's not Bedouin slavers or hardened traffickers who are involved in this trade, but rather the parents of the girls themselves. Since the ouster of President Hosni Mubarak in 2011, the Egyptian economy has been in collapse with poverty striking homes that were previously prosperous.
Now, in a bid to stave off financial ruin, parents are turning to their daughters to generate revenue. Some children are married dozens of times before they turn 18.
The practice is considered socially acceptable, and parents, especially in rural areas, are pushing their daughters into the trade at the very onset of puberty. Of course, the girls know what is happening, but have no say in the process.
Girls are frequently compelled to quit school when they marry and they are more prone to complications and even death during childbirth. Girls who are forced into serial marriages, which are tantamount to prostitution, are emotionally scarred for life.
In Egypt, child marriages are forbidden by law, but the government does little to enforce the ban.
Meanwhile, the United Nations estimates some two million children are trafficked each year.
---
Copyright 2018 - Distributed by THE CALIFORNIA NETWORK
Pope Francis Prayer Intentions for July 2018
Priests and their Pastoral Ministry.
That priests, who experience fatigue and loneliness in their pastoral work, may find help and comfort in their intimacy with the Lord and in their friendship with their brother priests.
---
---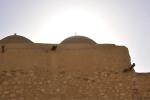 At least seven Coptic Christians were killed and 12 more injured in Egypt when a bus traveling to a desert monastery south of Cairo was ... continue reading
---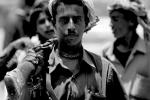 The possibility of mass starvation in Yemen continues as a military engagement over a major port city could block food and other aid for ... continue reading
---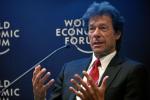 Catholic Relief Services is among the 18 international organizations ordered closed by Pakistan's new government without explanation. The ... continue reading
---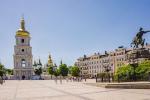 The Ukrainian Orthodox Church seems on the verge of achieving independent status, a development straining ties between the Patriarchs of ... continue reading
---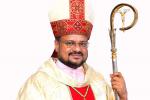 Authorities are investigating Bishop Franco Mulakkal of Jalandhar after a Kerala nun accused him of raping her in 2014 and sexually abusing ... continue reading
---