Papa Francisco: Si sobre la tierra hay hambre, no es por falta de comida
---
 El Papa Francisco continuo este miercoles 7 de noviembre en la Audiencia General con sus catequesis sobre el Decalogo, y en esta ocasion reflexiono sobre el Septimo Mandamiento: "No robaras". Explico que "No robar" implica tambien que "la posesion es una responsabilidad", y por eso no se puede privar a las personas de los recursos de la tierra necesarios para su supervivencia.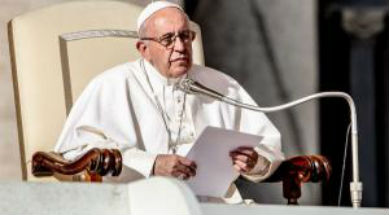 VATICANO (ACI Prensa) - En este sentido, afirmo que "si sobre la tierra hay hambre, no es por la falta de comida". "Lo que falta es una iniciativa empresarial libre y con vision a largo plazo que garantice una adecuada produccion y una planificacion solidaria que asegure una distribucion igualitaria".
El Pontifice puso de relieve como a lo largo de la historia humana nunca se ha dado una cultura o una civilizacion donde "el robo o la prevaricacion de bienes fuera algo licito". De hecho, "la sensibilidad humana es muy susceptible a la defensa de las posesiones".
Sin embargo, el Papa quiso ir mas alla del problema concreto del robo y del respeto a la propiedad ajena a la que, en un primer pensamiento, puede parece que se limita este Mandamiento. Por ello, animo a "focalizar el tema de la propiedad de bienes a la luz de la sabiduria cristiana".
"En la doctrina social de la Iglesia se habla del destino universal de bienes. ÂżQue significa esto?", comenzo Francisco. El Papa recordo las palabras del Catecismo, donde se dice que "los bienes de la creacion estan destinados a todo el genero humano".
Tambien cito estas otras palabras del Catecismo: "El destino universal de los bienes continĂşa siendo primordial, aunque la promocion del bien comĂşn exija el respeto de la propiedad privada, de su derecho y de su ejercicio".
"La Providencia, sin embargo, no ha dispuesto un mundo â€~en serie†, sino que hay diferencias, condiciones diversas, de modo que se puede vivir proveyendose los unos a los otros. El mundo es rico en recursos para asegurar a todos los bienes primarios", recordo.
A pesar de ello, "muchos viven en una escandalosa indigencia y los recursos, empleados sin criterio, se van deteriorando". El Santo Padre recordo: "¡El mundo solo es uno! ¡La humanidad solo es una!".
"Las riquezas del mundo estan hoy en las manos de una minoria, de unos pocos. Y la pobreza, incluso la miseria, es el sufrimiento de muchos, de la mayoria".
Francisco volvio a recurrir al Catecismo: "El hombre, al servirse de esos bienes, debe considerar las cosas externas que posee legitimamente no solo como suyas, sino tambien como comunes, en el sentido de que puedan aprovechar no solo a el, sino tambien a los demas".
"En esta perspectiva surge el significado positivo y amplio del Mandamiento â€~No robaras†. La posesion es una responsabilidad, y cada bien sustraido a la logica de la Providencia de Dios es traicionado en su sentido mas profundo". "Toda riqueza, para ser buena, debe tener una dimension social", subrayo.
El Papa concluyo: "Aquello que poseo verdaderamente es aquello que se dar. De hecho, si no consigo donar alguna cosa es porque esa cosa me posee, tiene poder sobre mi y soy esclavo de ello. Nadie es patron absoluto de los bienes. Es un administrador de los bienes. La posesion de bienes es una ocasion para multiplicarlos con creatividad y usarlos con generosidad, y asi hacer crecer en la caridad y en la libertad".
---
Copyright 2018 - Distributed by THE CALIFORNIA NETWORK
Pope Francis Prayer Intentions for July 2018
Priests and their Pastoral Ministry.
That priests, who experience fatigue and loneliness in their pastoral work, may find help and comfort in their intimacy with the Lord and in their friendship with their brother priests.
---
---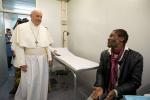 Pope Francis visited Friday the temporary medical clinics serving Rome's poor and homeless in St. Peter's Square this week. vatican ... continue reading
---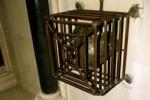 The heart of St. Laurence O' Toole is again on public display six years after it was stolen, and 800 years after the death of the saint. ... continue reading
---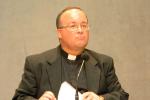 Pope Francis Tuesday appointed Archbishop Charles Scicluna of Malta as adjunct secretary of the Congregation for the Doctrine of the Faith. ... continue reading
---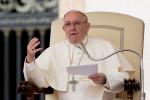 Catholic journalists should be guided not by despair and negativity, but by a commitment to sharing the beauty of the human person, Pope ... continue reading
---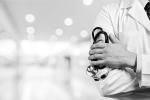 Some 640 general practitioners in the Republic of Ireland have signed a petition saying their concerns have not been listened to regarding ... continue reading
---