Video captures moment killer quake strikes in Greece
---
Churches, and hospitals damaged, tourists stranded.
A deadly earthquake has struck in the Aegean between Greece and Turkey, shaking people awake in the early morning hours of Friday. Two people are confirmed dead and over a hundred have been injured. The quake generated a small tsunami.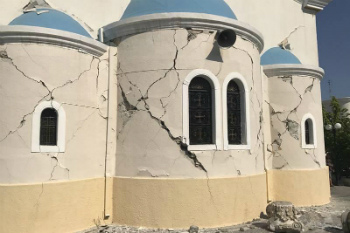 A 6.7 quake caused damage across the Aegean Sea early Friday morning. Two people are confirmed dead.
LOS ANGELES, CA (California Network) -- A deadly earthquake struck in the Aegean Sea between Greece and Turkey at 1:30 a.m. local time. Most people were rattled awake, but late-night revelers as well as footage from a hospital has gone viral.
Two men were killed in a bar when the roof collapsed. They were on the Greek island of Kos, identified as a man from Sweden and another from Turkey. It is peak vacation season in the region, so vacationers from around the world are in the area.
Following the quake, a tsunami warning was generated. The quake was calculated to have a magnitude of 6.7. The tsunami was recorded, but was small. A great number of buildings were damaged including several churches. Tourists were advised to sleep outdoors due to aftershocks and concerns about falling debris. Several aftershocks have hit. Flights out of the region have been delayed, stranding tourists trying to flee the region.
The region was also rocked by a powerful quake on June 12 of this year.
The Mediterranean is a geologically active region, and has been for millions of years. Powerful quakes strike the region with some regularity. Tsunamis also occur as well as volcanic events. Some of these events have changed history, including a volcanic eruption and quake which destroyed the Minoan civilization on the island of Crete, and the catastrophic eruption of Vesuvius.
Friday's quake pales in comparison to these events, but it is a reminder that the Mediterranean can be a beautiful, yet dangerous place.
People leave cafe as quake hits, help woman with baby.
Quake hits as woman blows out birthday candles.
---
Copyright 2018 - Distributed by THE CALIFORNIA NETWORK
Pope Francis Prayer Intentions for July 2018
Priests and their Pastoral Ministry.
That priests, who experience fatigue and loneliness in their pastoral work, may find help and comfort in their intimacy with the Lord and in their friendship with their brother priests.
---
---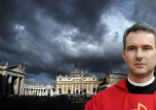 At the close of his civil trial in the Vatican, former Holy See diplomat Msgr. Carlo Alberto Capella was found guilty of possessing and ... continue reading
---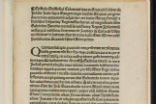 After spending more than a decade in a private collection in Atlanta, a copy of a 1493 letter written by Christopher Columbus about his ... continue reading
---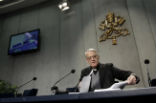 Former Vatican diplomat Msgr. Carlo Alberto Capella is facing trial this month after having been indicted by the Holy See on charges of ... continue reading
---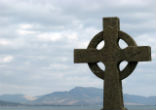 Faulty history, bad moral analysis and dubious voting advice are behind claims that several cherished Irish saints were involved in ... continue reading
---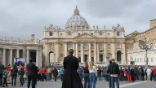 On Saturday Vatican police arrested former Vatican diplomat Fr. Carlo Alberto Capella, who has been under investigation for the violation ... continue reading
---