President Trump may earn Nobel Prize for historic summit
---
Like him or not, his breakthrough with North Korea counts for much.
President Trump may have earned a Nobel Peace Prize for his effort to denuclearize the North Korean peninsula.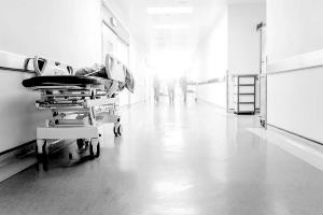 President Trump and Kim Jong Un met for a historic summit and have come to an agreement to de-escalate tensions on the Korean peninsula.
LOS ANGELES, CA (California Network) - President Trump may have earned a Nobel Peace Prize, or at least a credible nomination, following his summit with Kim Jong Un. The meeting, which lasted about two hours, resulted in an agreement between the two leaders to denuclearize the Korean peninsula and to end joint military exercises considered "provocative" by the North. 
These agreements are part of a larger plan that appears on-track to announce a formal end to the Korean War, and to reintroduce North Korea to the world by easing economic sanctions. There is a reason to imagine that North Korea could open itself to some outside development, as President Trump hinted after his meeting. However, President Trump also stated that sanctions would remain in place until North Korea improves its human rights record. 
North Korea holds about 250,000 of its own people in Nazi-style concentration camps where they perform forced labor, usually for life. Most prisoners are in the camps for political reasons or because they were related to criminals. 
The Trump-Kim summit took place in Singapore on Tuesday morning. The meeting between the two leaders lasted about two hours and ended with both signing a historic agreement. The agreement, if honored, will reduce tensions and even open North Korea to increased trade and development. 
Of Kim Jong Un, President Trump said: "I believe he's going to live up to that document. Our eyes are wide open, but peace is always worth the effort, especially in this case." 
By coming to an agreement with North Korea, President Trump has done something that several previous administrations could never do. He has ended the long-standing cold war between North Korea and the United States.
That cold war has been costly in terms of money and lives and has threatened on many occasions to turn hot. Just six months ago, Americans were practicing duck-and-cover drills and preparing for a possible strike from North Korea. At one moment, the United States had three aircraft carrier battlegroups in the Pacific, a critical number believed by many experts required to subdue North Korea from the sea. 
North Korea's motivations for ending the cold war remain suspect. Some experts theorize that the North's goal has been to divide the U.S. from South Korea militarily. By ending the joint exercises and decreasing the U.S. presence in the region, the South will be easier to invade. 
Other experts think the North cannot sustain its nuclear program or cannot overcome the technical challenges it presents. Rather than fail, the program can be used as a bargaining chip to win concessions.
A few suspects that Kim Jong Un's position is weak and that he is softening his approach to avoid being overthrown. 
Whatever the reason, peace is the likely, short-term result. That puts President Trump in position to claim credit and to be nominated for a Nobel Peace Prize. While President Trump is often criticized, he has made a difference on the Korean peninsula. Like him or not, he deserves credit. 
Whether this is a ploy by North Korea remains to be seen, but most experts agree that the leaders seem sincere, and their agreement will hold. 
---
Copyright 2018 - Distributed by THE CALIFORNIA NETWORK
Pope Francis Prayer Intentions for July 2018
Priests and their Pastoral Ministry.
That priests, who experience fatigue and loneliness in their pastoral work, may find help and comfort in their intimacy with the Lord and in their friendship with their brother priests.
---
---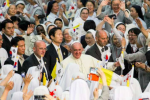 North Korean dictator Kim Jong Un has invited Pope Francis to meet in Pyongyang, a South Korean spokesman said Tuesday. Seoul, South Korea, ... continue reading
---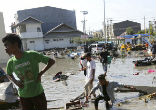 Catholic humanitarian groups have joined the efforts to support the victims of the earthquake and tsunami that struck the Indonesian island ... continue reading
---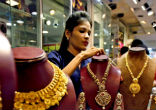 A study from the University of Essex has found a link between the global price of gold and the survival rate for Indian baby girls. Monthly ... continue reading
---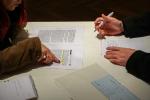 For the last four months, Mauricio Bentín and his wife have spent their weekends visiting vacant properties. The couple picks an area ... continue reading
---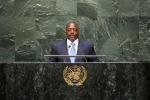 As the Democratic Republic of the Congo prepares to hold a general election in December, after a two-year delay, Catholics in the capital ... continue reading
---