Mafia-related demonic possessions cause children to froth at mouth and convulse
---
'She fainted at school ... She keeps on spitting froth from her mouth.'
A "mass demonic possession" has erupted at Peruvian school Elsa Perea Flores, leaving over 80 students convulsing, frothing at the mouth, fainting, and displaying erratic behavior.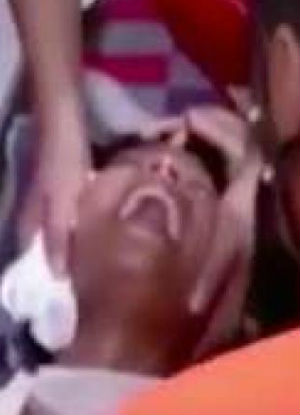 Over 80 school children in Peru are believed to be victims of demon possession (YouTube).
LOS ANGELES, CA (Catholic Online) - The children, most of whom are between 11 and 14-years-old, also claimed they have been chased by a "man in black."
According to Christian Headlines, one student shared her experience.
"It's disturbing for me to think about it," she said. "It's as if someone kept on chasing me from behind. It was a tall man all dressed in black and with a big beard and it felt like he was trying to strangle me."
Inquisitr reported the teachers' concerns as well. Many teachers claimed their students started to spontaneously convulse, faint, hallucinate and vomit.
A 13-year-old student described how several students from different classrooms were affected at the same time. "I got nauseous and started vomiting," she recalled. "I heard voices. A man in black chased me and wanted to touch me."
One mother said her daughter "fainted at school," adding: "They didn't say anything at the hospital. She just fainted. She keeps on spitting froth from her mouth."
The school children were hospitalized and roughly 80 still display shocking symptoms (YouTube).
Doctor Anthony Choy admitted: "We don't understand how this has kept on going on. We know it started on 29th April and now it is still happening. Now there are almost 80 pupils [still affected."
The school is rumored to have been built above a mafia graveyard, where construction workers discovered the remains of several people.
Franklin Steiner, a parapsychologist who studies the paranormal, believes the graveyard is to blame for the incidents.
"It is known that years ago there were many victims of terrorism here. When this school was built, some say bones and dead bodies were found."
What has been labeled a mass demonic possession has also been criticized as the simple spread of hysterics due to the onset of stress, as described by social psychologists and mental health experts.
The experts believe susceptible people who are prone to join collective activities and behaviors are to blame for the ongoing hysterics.
---
Copyright 2018 - Distributed by THE CALIFORNIA NETWORK
Pope Francis Prayer Intentions for July 2018
Priests and their Pastoral Ministry.
That priests, who experience fatigue and loneliness in their pastoral work, may find help and comfort in their intimacy with the Lord and in their friendship with their brother priests.
---
---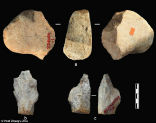 Archaeologists have discovered stone tools in China that predate previous finds by more than 250,000 years. The discovery will compel ... continue reading
---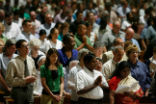 A major rescue operation is underway in a Thai cave to rescue a dozen boys and their coach who became trapped more than two weeks ago. The ... continue reading
---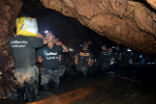 A group of 12 boys and their 25-year-old soccer coach will soon confront death as conditions in their cavern sanctuary deteriorate. ... continue reading
---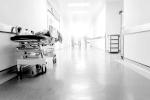 President Trump may have earned a Nobel Peace Prize for his effort to denuclearize the North Korean peninsula. LOS ANGELES, CA ... continue reading
---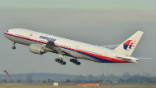 Aviation experts say they have come to a shocking conclusion about the disappearance of Malaysia Airlines flight MH 370. After ... continue reading
---