No single theory seems to fit, an important clue is missing.
The search for MH370, as well as a motive for its disappearance remains ongoing. However, according to investigators, it appears very likely that the captain of the plane, and probably its co-pilot, are responsible for the disappearance.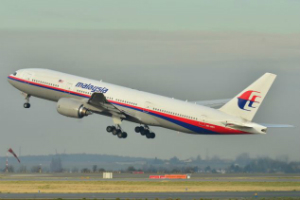 If MH370 is landed somewhere, it would be very difficult to hide.
LOS ANGELES, CA (Catholic Online) - On Sunday, one damning detail emerged to strongly suggest the pilots of flight MH360 were responsible for the plane's disappearance. Communications systems were already partially disabled before the co-pilot, Fariq Hamid made a final transmission to traffic control saying, "all right, good night."

The unique sequence of events and their blend are forming a distinct fingerprint that links the pilots to the demise of their own airliner.

Someone who knew what they were doing systematically switched off systems such as the transponders. It was originally suspected that bad luck may have knocked a series of systems offline. This is possible if a fire were spreading behind a control panel, however the timing doesn't match. Nor was there ever indication of trouble from the pilots.

The most recent information to be released is a series of reports from the Malaysian mainland. Several people reported seeing a large aircraft, with lights on, flying low over the peninsula towards the Indian Ocean. It is strongly suspected this was MH370 flying low to avoid military radar detection.

After this low-level flight, that at times may have just skimmed 2,000 feet above sea level, MH370 passed over the horizon and into the expanse of the Indian Ocean, never to be seen again. Distinctive pings from the aircraft's sophisticated Rolls Royce engines indicated that the craft was operational as late as 8:11 a.m. local time in Malaysia. Unfortunately, those pings do not give much location data. They do point to the direction of search however, which is in the Indian Ocean.

Others have pointed out that over 600 long airstrips were within range of the 777 jumbo jet, and the plane could have landed as far away as central Asia. However, it is highly unlikely that this took place. The approach of an unidentified aircraft near the air defenses of several nations, especially India and Pakistan, both nuclear states, would have triggered an immediate military alert and the scrambling of military aircraft.

This never happened.

Nor are there reports of the missing airliner from any other nation. Not one was reported not even anecdotally.

This powerfully suggests that MH370 met its fate over the Indian Ocean and that all lives were probably lost.

Why remains a question. Why would two otherwise capable pilots of long experience and integrity suddenly go rogue and fly a plane to their doom? And if they wanted to destroy the plane and themselves, why would they take so long to end everything-flying the plane until it ran out of fuel?

They could have easily ditched the plane earlier, and met their deaths anywhere in the Indian Ocean without having to fear discovery of the wreckage or pass the time waiting for the fuel to be spent. They also could have sped things along by dumping their fuel.

It is likely that they hoped to land the plane, or even to use it in a terror attack of their own manufacture, but got lost over the Indian Ocean. Yet, it remains unlikely they could have been lost for so long because with as little as a compass, or even a glance outside the cockpit, they could have at least navigated towards land.

Motives point towards depression on part of the pilot, Captain Zaharie Ahmad Shah, whose family left him just the day before. He also told others he was angry that the leader of Malaysia's opposition party, Anwar Ibrahim, was sentenced to prison for homosexuality on charges that most believe were manufactured. Shah even made a fan video for Ibrahim which he posted online. He was also photographed with a shirt that read "Democracy is dead," a criticism of the ruling party.


Despite this, Shah had reasons to live and he appears to have been a man of integrity. He was a father to three children, and took his job so seriously he built his own flight simulator in his house to practice on. Many professional pilots practice in their spare time. Shah's friends and family have all spoken well of him as a person who would never harm another.
Nor have police announced the discovery of a manifesto or any communication that would suggest he intended to end everything in a final act of defiance or depression.
His co-pilot however, doesn't have as stellar a reputation. Co pilot Hamid has been accused of breaking company rules years earlier, permitting two women to enter the cockpit and posing for a photograph with them, during a flight.
Yet this breaking of a rule does not make Hamid a terrorist. It does not implicate him in the current disappearance. Police have not yet announced any findings that suggest he had any motives for flying the plane into oblivion.
Also notably, the two men were flying together by chance. They did not ask to fly together, and were simply assigned. This diminishes the likelihood that they may have collaborated.
There are other theories.
One is that the flight was a rehearsal for other hijacking attempts. It remains possible, although unlikely, that other passengers on the plane could have hijacked the craft and forced the pilots to fly into the Indian Ocean. No terrorist organization has credibly claimed responsibility. A Chinese separatist group initially claimed they were responsible as retaliation for a lethal government crackdown, however the organization is not believed to have the capability to carry out such an attack and instead were likely taking advantage of the mystery to promote their own agenda. There is still no evidence that anyone other than the pilots controlled the plane and its flight path.
Another theory suggests the plane could have been remotely hijacked. Modern civilian airliners are very sophisticated and contain a lot of hardware which allows them to interface with networks on the ground and by satellite. In 2013, it was revealed that a civilian airliner could literally be hijacked and controlled with a smartphone.
However, this theory is also unlikely because the crew could still seize manual control of the plane. Even if remote hijackers could hack into the communication systems and shut them down, the pilots would at least have control of the plane.
A final intriguing theory emerged in the fringes of the Russian media over the weekend. According to this theory,
the United States was responsible
for remotely hijacking the plane and flying it as a drone. The reason for the hijacking would have been a mysterious cargo shipped from the Seychelles to Malaysia and intended for Beijing.
The theory says a mysterious cargo arrived in the Seychelles delivered by the US-flagged Maersk Alabama, and that two men, possibly Navy Seals, were present with the cargo until they both mysteriously died days later. Allegedly, the plane could have been hidden on an American base in the Indian Ocean, the island of Diego Garcia.
The Russian media claims this information was leaked to them by Russian intelligence officials. 
Unfortunately, this theory has more in common with a Tom Clancy novel than reality, yet it is almost as good a guess as others are.
No single theory seems to line up completely, and even the most plausible explanation, that the pilots themselves wrecked their plane somewhere over the Indian Ocean, seems to be flawed.
For now, the emphasis is on locating the wreckage of the doomed 777. If found in a timely manner, experts may be able to recover the black boxes, which is not also disabled, may provide additional clues to what happened on that fateful night ten days ago.
---
Copyright 2016 - Distributed by THE CALIFORNIA NETWORK
Pope Francis Prayer Intentions for May 2016
Universal:
Respect for Women: That in every country of the world, women may be honored and respected and that their essential contribution to society may be highly esteemed.
Evangelization:
Holy Rosary: That families, communities, and groups may pray the Holy Rosary for evangelization and peace.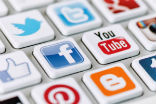 By Marshall Connolly (CALIFORNIA NETWORK)
The next time you encounter an internet troll, be warned, he could be getting paid to fan the flames, or to douse your conversation. A new study our of Harvard reveals that China is using an army of 448 million fake troll accounts to influence public opinion. And China ... continue reading
---

By Kenya Sinclair (CALIFORNIA NETWORK)
A "mass demonic possession" has erupted at Peruvian school Elsa Perea Flores, leaving over 80 students convulsing, frothing at the mouth, fainting, and displaying erratic behavior. LOS ANGELES, CA (Catholic Online) - The children, most of whom are between 11 and ... continue reading
---

By Kenya Sinclair (CALIFORNIA NETWORK)
U.S. President Barack Obama is set to become the first sitting president to visit Hiroshima following the atomic attack August 6, 1945. LOS ANGELES, CA (Catholic Online) - Critics worried Obama's trip was to apologize for the devastation, but according to The New York ... continue reading
---

By Kenya Sinclair (CALIFORNIA NETWORK)
India is famous for it's diverse culture, vibrant clothing, incredible festivals, elephant gods, elaborate gold jewelry, the Taj Mahal and spicy food. It is an amazing place for tourists to visit - but what about the natives? LOS ANGELES, CA (Catholic Online) - India ... continue reading
---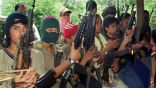 By California Network
Abu Sayyaf, an affiliate of ISIS in the Philippines, has released the full video of the beheading of Canadian hostage, John Ridsdel. LOS ANGELES, CA (California Network) - The graphic video shows the brutal beheading of Canadian hostage, John Ridsdel. He was beheaded ... continue reading
---

By Kenya Sinclair (CALIFORNIA NETWORK)
China continues to test the limits of its DF-41 long-range intercontinental ballistic missile as tensions rise between the country and the U.S. over the South China Sea. LOS ANGELES, CA (Catholic Online) - According to The Free Beacon, Pentagon officials reported the ... continue reading
---

By Kenya Sinclair (CALIFORNIA NETWORK)
Following a 6.5 magnitude earthquake, nine have been reported dead and over 800 people suffered injuries - but God ensured the safety of one blessed little girl. LOS ANGELES, CA (Catholic Online) - According to NBC News, an 8-month-old girl was sleeping peacefully when ... continue reading
---

By Kenya Sinclair (CALIFORNIA NETWORK)
Nepal first recognized Christmas as a national holiday eight years ago, but the 2015 Christmas celebration will be its last. Nepali government officials announced Christmas is no longer recognized as a national holiday, prompting the Christian minority to rise together ... continue reading
---

By Kenya Sinclair (CALIFORNIA NETWORK)
China's government has destroyed over 1,500 crucifixes in Zhejiang province, China as part of a plan to eradicate the Christian communities. LOS ANGELES, CA (Catholic Online) - Christianity is spreading across China, leading the communist government to grow upset over ... continue reading
---

By Marshall Connolly (CALIFORNIA NETWORK)
A well-known ancient trade network may have stretched much father than previously believed according to new evidence discovered in Nepal. Chinese-made objects in a 1,600 year-old tomb suggests the Silk Road may have extended south into Nepal. LOS ANGELES, CA ... continue reading
---
All Asia Pacific News