Christians persecuted in Myanmar too, stripped of citizenship
---
In Myanmar, Buddhism is infused with nationalism.
Followers of news events in Asia are well aware that Myanmar (formerly Burma) is a hotbed of religious strife between Buddhists and Muslims. However, it is less well-known that Christians are also subject to religious persecution in the strife-ridden country.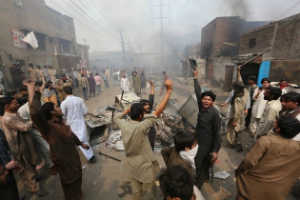 A Buddhist mob in Myanmar caught attacking a Christian enclave.
LOS ANGELES, CA (Catholic Online) - A story in UCANews tells about Naing Ki, a citizen of Myanmar who is being increasingly marginalized because of his conversion to Baptist Christianity. The persecution of Christians in the primarily Buddhist state is common and Christian minorities in some places, particularly in rural villages, is intense.
Naing Ki told UCAN that brick were thrown at his house, how he is denied the right to trade with local merchants and must drive for three hours once every few weeks to obtain food and supplies for his family. Next year, he won't even be counted in the national census, which means he won't even be considered an actual citizen.
All because he is a Christian.
These developments are a bit baffling to those familiar with the basic tenets of Buddhism which stress non-violence and acceptance, but in Myanmar the religion is tempered with nationalism and in the face of aggressive outside threats, such as Islam, the native Buddhists have become hostile.
It's hard to blame them. The Muslims have arrived, bringing with them terrorism and violence as their preferred tactic for forcing conversions in the border regions where they have become dominant. With the mainstream of the nation still Buddhist, but fearing attack, it's natural for them to retaliate against outside influences.
It's also a convenient distraction from the dysfunctions of government as the state feebly struggles on the path to democracy.
Christians are hardly militant, but they tend to segregate rather than assimilate. The Baptists have made inroads into the rural state of Chin, where Naing Ki lives and the Buddhists there feel very threatened by their presence. The end result is a segregated society where Christians form enclaves and Buddhists form theirs, and any dispute between the two different persons immediately becomes the spark for religious conflict.
In Naing Ki's case, he is the only Christian in a small rural village of Buddhists.
It doesn't help that outside aid is banned and the government gives tacit approval to the persecution of religious minorities. According to UCAN, Christian children are often enrolled in free public education and forced to participate in daily Buddhist rituals.
As Myanmar prepares to take its census and plans to discount those who aren't Buddhist, millions of people could lose their citizenship and become stateless people, all because they are of a different religious persuasion.
Cut off from outside aid and domestic support, these people will be forced to turn to one another, which could give rise to intense, militant movements and outside intervention. If Myanmar is looking to transition into a fully-fledged, peaceful democracy, it is making the wrong move.
---
Copyright 2018 - Distributed by THE CALIFORNIA NETWORK
Pope Francis Prayer Intentions for July 2018
Priests and their Pastoral Ministry.
That priests, who experience fatigue and loneliness in their pastoral work, may find help and comfort in their intimacy with the Lord and in their friendship with their brother priests.
---
---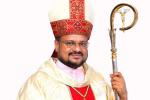 A priest who had been a key witness in the charge of rape against Bishop Franco Mulakkal of Jullundur died Monday, prompting a police ... continue reading
---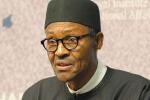 Nigeria's vice president accused "religious leaders" of impeding efforts to rid the country of corruption ahead of a February election that ... continue reading
---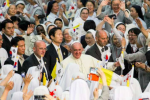 North Korean dictator Kim Jong Un has invited Pope Francis to meet in Pyongyang, a South Korean spokesman said Tuesday. Seoul, South Korea, ... continue reading
---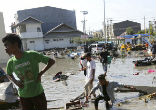 Catholic humanitarian groups have joined the efforts to support the victims of the earthquake and tsunami that struck the Indonesian island ... continue reading
---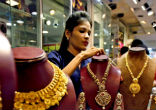 A study from the University of Essex has found a link between the global price of gold and the survival rate for Indian baby girls. Monthly ... continue reading
---