Un dia como hoy Ciudad de Mexico sufrio los terremotos de 1985 y 2017
---
 Un dia como hoy, 19 de septiembre, intensos terremotos sacudieron territorio mexicano, afectando especialmente a la capital del pais, Ciudad de Mexico.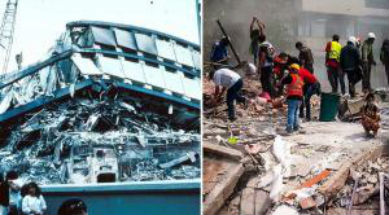 CIUDAD DE MeXICO (ACI Prensa) -Si bien los estimados de las autoridades difieren entre si, se estima que cerca de diez mil personas fallecieron en Ciudad de Mexico tras el terremoto de 8.0 grados de 1985.
El sismo se produjo alrededor de las 7:17 a.m. (hora local), con epicentro en el Oceano Pacifico, frente a las costas del estado de Michoacan.
Se estima que el terremoto dejo perdidas en danos de cerca de 4 mil millones de dolares.
Hasta la fecha, aun hay decenas de familias que no fueron reubicadas tras perder sus viviendas.
32 anos despues del sismo de 1985, y a pocos minutos de un simulacro que recordaba la tragedia, un terremoto sacudio la zona central de Mexico, afectando los estados de Puebla y Morelos, asi como a la Ciudad de Mexico.
Este nuevo terremoto, de 7.1 grados, se produjo sobre la 1:14 p.m.
El sismo sorprendio a un grupo de obispos mexicanos reunidos en las oficinas de la Secretaria General de la Conferencia del Episcopado Mexicano.
La reaccion de los prelados fue unirse en oracion y cantar Salve Regina.
Luego del fuerte #sismo nuestros Obispos se unen en oracion por las victimas de los #DesastresNaturales pic.twitter.com/DFMFkTq9dY
â€" InspirameDios (@inspirame_DIOS) 19 de septiembre de 2017Este terremoto dejo un saldo de 370 fallecidos, 228 de ellos en Ciudad de Mexico.
La Iglesia se comprometio rapidamente con la atencion tras el desastre natural. Los obispos destacaron tambien en un comunicado "la solidaridad del pueblo de Mexico, que ve en el que sufre a su hermano", pues "miles de manos han formado cadenas de vida, para rescatar, alimentar, o poner su granito de arena ante estas emergencias".
---
Copyright 2018 - Distributed by THE CALIFORNIA NETWORK
Pope Francis Prayer Intentions for July 2018
Priests and their Pastoral Ministry.
That priests, who experience fatigue and loneliness in their pastoral work, may find help and comfort in their intimacy with the Lord and in their friendship with their brother priests.
---
---
Amid competing claims of religious freedom rights and LBGT rights, the Australian prime minister said Thursday the government will next ... continue reading
---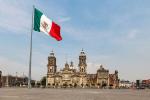 With 26 priests murdered in the last six years, Mexico received a prominent mention in the 2018 Report on Religious Freedom in the World, ... continue reading
---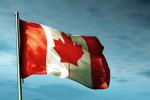 Catholic organizations and others welcomed the Canadian government's changes to rules for job grants that had required them to affirm ... continue reading
---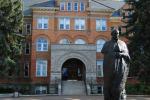 Millions of pilgrims travel each year to see the image of Our Lady of Guadalupe in Mexico City. In one U.S. diocese, however, ... continue reading
---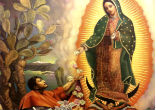 Our Lady of Guadalupe has been hailed as the Patroness of the America's. The "New Evangelization" of the America's has been entrusted to ... continue reading
---