Minn. nonprofit helps Guatemala volcano victims
---
A Twin Cities nonprofit has launched a massive relief effort to help volcano victims in Guatemala.
It's been one week since Guatemala's Volcan de Fuego (the Volcano of Fire) erupted. The initial eruption killed at least 110 people, while about 200 people are still missing.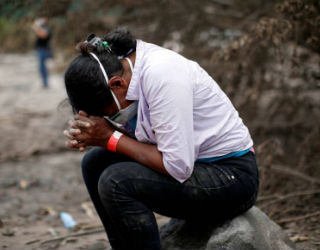 Many survivors have turned to the charity's homeless shelter that's been turned into an emergency shelter.
 _
GOLDEN VALLEY, Minn. -- A Twin Cities nonprofit, with operations in Guatemala, has launched a massive relief effort to help the victims. They're also hoping Minnesotans will get involved.
"Immediately, people began to come to The GOD'S CHILD Project homeless shelter," said Patrick Atkinson, founder and executive director of The GOD'S CHILD Project. "They were scared, they were trembling."

The GOD's CHILD Project was founded in Bismarck, North Dakota, but also has an office in Golden Valley, Minnesota.

Atkinson flew to Guatemala from Minnesota on Monday.

The nonprofit's homeless shelter in Antigua is about seven miles away from the base of the volcano. Besides a homeless shelter, the nonprofit runs multiple schools and a hospital for malnourished children.

According to Emily Schaefbauer with The GOD'S CHILD Project, all of their sites had ash on them.

Many survivors have turned to the charity's homeless shelter that's been turned into an emergency shelter. Atkinson, who is still in Guatemala, told KARE 11 via Skype that the first night they had 50 people and the second night they had 100.
"They had no food, they had no clothing except for what was on their backs," he said.

They are also taking in orphans.

"One little girl, 3 years old, just keeps walking around saying, 'Where's my mommy? Where's my daddy?' And we had to tell her that both of them have gone to God," Atkinson said.

Monday, seven more orphans will be arriving. The children, ages 3 to 7, also suffered from first, second and third-degree burns.

According to Schaefbauer, most of the people affected are farmers who lost not only their homes but their livelihood.
"Their homes are covered in toxic ash and even if they can go back to their home, it's all hazardous and toxic. They lost all their possessions. They can't go back to the same land that they were on," Schaefbauer said.

The GOD'S CHILD Project is asking for help.

They need volunteers to help build homes in Guatemala. They also need monetary donations, as well as in-kind donations. Atkinson said that includes bar soap, clothing, blankets, sheets, towels, toothbrushes, toothpaste and shoes.
Atkinson also said, "If you're a person of faith ... pray in your faith for these kids, for these mothers, for these families. They've lost everything."

You can find out more information by checking out their website and Facebook page. You can also call 612-351-8020.
---
Copyright 2019 - Distributed by THE CALIFORNIA NETWORK
---
---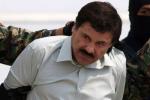 The bishop of one of Mexico's most violent areas has said that Wednesday's sentencing of drug lord Joaquín Guzman Loera to life in ... continue reading
---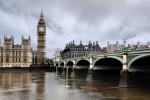 The bishops of Northern Ireland noted their alarm Wednesday at the British parliament's passage of a bill that will legalize abortion and ... continue reading
---
---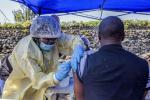 The nearly year-long Ebola outbreak in the Democratic Republic of Congo (DRC) has reached the level of an international health emergency, ... continue reading
---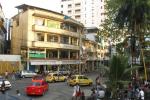 Bishop Ruben Darío Jaramillo Montoya of Buenaventura will perform blessings throughout his cathedral city Saturday, hoping to counter ... continue reading
---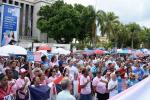 Families in the Dominican Republic joined together July 4 for a national civic demonstration to protest a new Department of Education norm ... continue reading
---