Hurricane Maria scours Puerto Rico, will be months before electricity is restored
---
Puerto Rico has been destroyed.
Hurricane Maria is the greatest disaster to befall Puerto Rico in centuries. The storm has ravaged the island, leaving all its residents without power. It may take months to restore electricity. But for now, the focus is on survival as the island is receiving between 20-35 inches of rain, causing catastrophic flooding.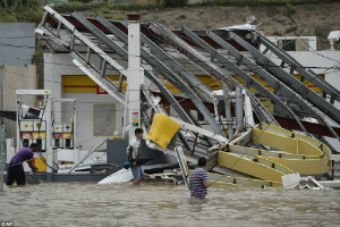 Winds have combined with floods to destroy the island. Recovery will take months to years.
LOS ANGELES, CA (California Network) -- One person has died in the storm, but it is possible that many more lives have been lost. Communication on the island is nearly impossible because of the lack of electricity. Officials say it could be months before power is restored. The island is flooded, and people have been warned to get to high ground and stay there.
Hurricane Maria swept ashore with 155 MPH sustained winds. It hit the island directly, with the eye tracking from the southeastern corner of the island to the northwestern corner. The eye was large enough to cover the entire island.
While it is calm inside the eye of a hurricane, the winds and rain around the eye are the most intense. As the eye approaches and passes over a given spot, that place will be hit twice by the storm's most powerful winds.
Most areas are battered by the outer bands of a hurricane, and never see the eye.
The island is still receiving rain from the storm and will continue to be drenched until Saturday, when Maria finally moves far enough away. Some areas will receive up to 35 inches of rain, a little shy of three feet. Most places will see about 20 inches.
The rainfall has already caused rivers to flood and turn into muddy deathtraps for anything in their path. It is likely many lives have been lost to these floods, but so far only one fatality has been reported. The lack of power on the island has made communication nearly impossible.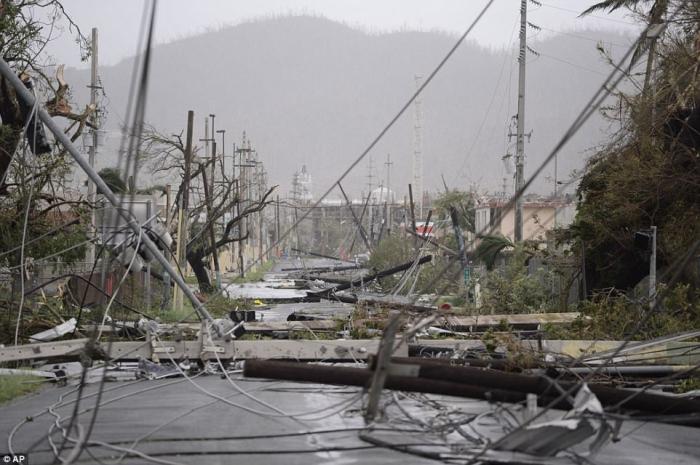 Destroyed infrastructure means Puerto Rico will be months without power.
Maria previously struck the islands of Guadalupe and Dominica, devastating both islands. Homes were ripped apart and mudslides have been reported. On Dominica, seven people have died, but the death toll is expected to rise.
Hurricane Maria is now brushing against the Dominican Republic and will also strike some of the islands in the Bahamas before turning north into the Atlantic.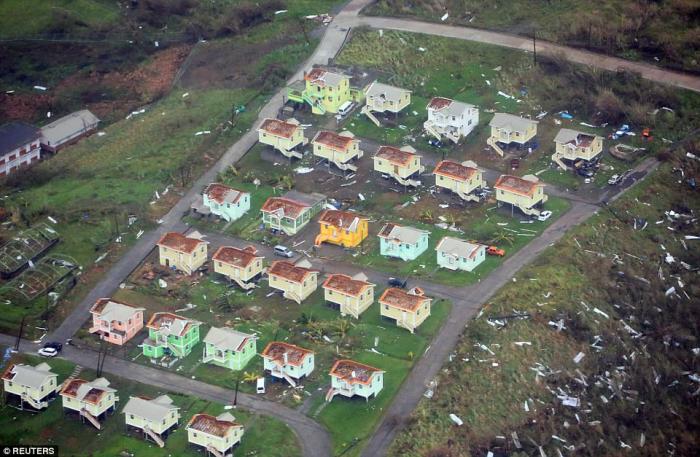 Maria left no property on Dominica untouched.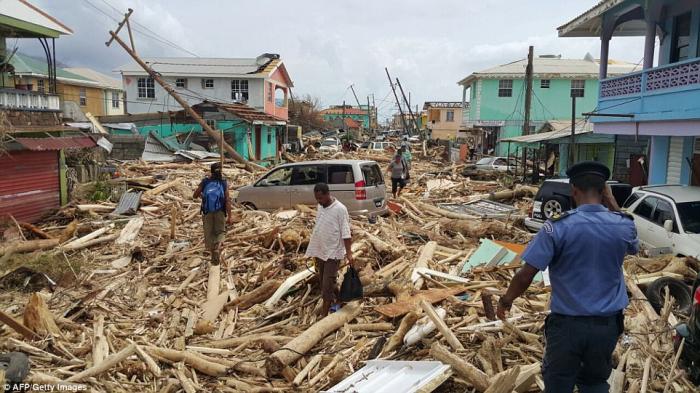 Trees were stripped of bark, then broken into pieces by Maria's winds. Floods carried the pieces into streets, forming a natural roadblock.
---
Copyright 2018 - Distributed by THE CALIFORNIA NETWORK
Pope Francis Prayer Intentions for July 2018
Priests and their Pastoral Ministry.
That priests, who experience fatigue and loneliness in their pastoral work, may find help and comfort in their intimacy with the Lord and in their friendship with their brother priests.
---
---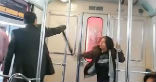 A viral video appears to show a man attempting an exorcism on an allegedly possessed woman riding on Mexico City's metro train. LOS ... continue reading
---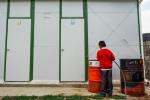 Suritzel de Jesus Cruz, 11, is lucky to live right behind her school. She goes home twice a day to use the bathroom because her school ... continue reading
---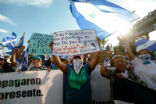 The Nicaraguan government and opposition groups agreed Friday to a truce during talks mediated by the Nicaraguan bishops, after nearly two ... continue reading
---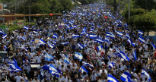 As unrest centered on protests of president Daniel Ortega continues unabated in Nicaragua, bishops in the country are calling for unity and ... continue reading
---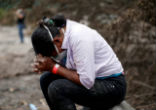 It's been one week since Guatemala's Volcan de Fuego (the Volcano of Fire) erupted. The initial eruption killed at least 110 people, while ... continue reading
---