There is a revolution brewing in Mexico, so why isn't the media reporting it?
---
Riots, unrest and border closings have taken place without mention in the US media.
Mexico is approaching the brink of revolution - and the media continues to censor itself from reporting on the matter. But why?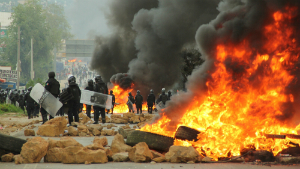 Mexico teeters on the brink of unrest as protests turn violent across the country.
LOS ANGELES, CA (California Network) - The border between the U.S. and Mexico in San Diego has been closed several times this past week as unrest turns violent in Mexico. Demonstrations have turned into violent unrest. President Nieto's ratings have dropped below 25 percent, and the Mexican people are speaking openly about their disgust and anxieties.
But the media is silent.

Information is coming out of Mexico slowly, and through sources that are difficult to verify because they are not mainstream, vetted sources. This is a problem because it's how fake news starts. But it's also a problem caused by the media which is censoring itself from reporting on the real issues. As the media restricts itself from reporting, a vacuum of knowledge is created that is filled by bloggers, live streamers and social media users.
As a result of this patchwork of inconsistent information, we cannot report with any certainty what is actually happening in Mexico, but our sources seem to agree that revolution is in the air. Anger is palatable, and the only government attempt to assuage that anger remains vague and smacks of insincerity.
Officially, the media is blaming a recent spike in gas prices for the crisis. Prices have gone up at least 20 percent since the new year thanks to new government policies. The impact of that rise means that a gallon of premium gas now costs what a minimum-wage worker makes in a day.
To be clear, a day's minimum wage work (80 pesos) now buys only one gallon of premium gas (about 18 pesos per liter). Of course, few people buy premium, but the price is still steep for the cheapest fuel. Nobody will work just to pay for gas. And high gas prices are reflected in food and other prices.
But people are not taking to the streets over petrol. Instead, they are complaining about the marriage between drug cartels and the government. They are condemning their public officials who live lavish lifestyles while the ordinary people are being asked to suffer with rising prices and an uncertain economic future.
Another hidden factor is the impact of legalized marijuana in states like Colorado, Washington and California. Legalization has caused the bottom to drop out of the Mexican marijuana market, and is costing the cartels in excess of three billion USD of income. That figure is estimated and may be much higher.
Without the income to maintain networks of corruption and control, the people may finally be pushing back against the suddenly weak narco-state alliances.
Neoliberal policies such as globalization are also backfiring as the people complain about stagnant wages, and of all things, jobs returning to the United States as Donald Trump prepares to build a wall and possibly tax remittances back to Mexico.
The problem in Mexico is multifaceted and like all revolutions is coming on suddenly and without a clear opposition or agenda. But one will develop is short order as the conflict between the people and the Mexican narco-state intensifies.
The Mexican government has announced they would take measures to ease pressure on gas prices, but they did not announce what those measures would be.
At this time, all travel to Mexico should be carefully considered.
---
The California Network is the Next Wave in delivery of information and entertainment on pop culture, social trends, lifestyle, entertainment, news, politics and economics. We are hyper-focused on one audience, YOU, the connected generation. JOIN US AS WE REDEFINE AND REVOLUTIONIZE THE EVER-CHANGING MEDIA LANDSCAPE.
---
---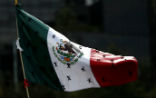 The reported murder of a priest in Guadalajara, Mexico, on Friday marks the second killing of a priest in less than a week in the country. ... continue reading
---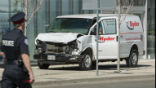 Terror suspect Alex Minassian, 25, used a rented van to mow down 25 people in Toronto, killing ten. From social media posts, it is ... continue reading
---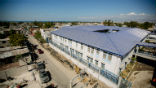 The tremor lasted less than a minute. Dr. Jude Banatte's car was shaking, and then it was not. Port-au-Prince, Haiti (CNA/EWTN News) - ... continue reading
---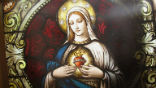 Facing violence, poverty and corruption, Mexico should be consecrated to the Immaculate Heart of Mary, said Archbishop Emeritus Juan ... continue reading
---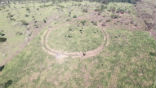 Just when we think we know everything, along comes another discovery to surprise us. A surprising study on the Amazon basin reveals that ... continue reading
---