Los Obispos de la Conferencia Episcopal de Venezuela alertaron sobre la actual situación económica del país, ante las medidas que ha implementado el gobierno nacional, rechazaron la usura y la corrupción, expresaron su disposición para el diálogo nacional y animaron a participar en las elecciones municipales.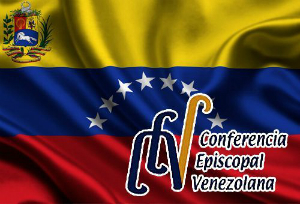 CARACAS (ACI/EWTN Noticias) - En el comunicado los Obispos expresan su rechazo a la "usura, la corrupción y la especulación. Somos conscientes de la necesidad de una lucha permanente contra ellas. El Santo Padre Francisco recientemente nos ha ilustrado acerca de la inmoralidad de todo tipo de corrupción y de usura, cualquiera que sea su origen. Nos ha indicado que ningún padre de familia puede sentirse tranquilo al dar de comer a sus hijos un pan sucio fruto de la corrupción".

"Nos preocupa, sin embargo, que muchas personas, en un arranque de euforia, crean que con la compra de algunos artefactos domésticos han resuelto los grandes problemas que les aquejan. Igualmente, es inquietante que este clima de euforia pueda degenerar en actos de violencia y confrontación entre el mismo pueblo, que serán difíciles de controlar, y que todos debemos rechazar".

AFTER THE UNSPEAKABLE, WE SPEAK HOPE. Support Catholic Online's response to Typhoon Haiyan in the Philippines. DONATE NOW ...

Los Obispos recordaron lo que ya dijeron en julio de este ańo cuando seńalaron que la situación económica del país "debe ser enfrentada fundamentalmente por las autoridades públicas de común acuerdo con empresarios, comerciantes e instituciones competentes. Se debe crear un clima de confianza que permita la reactivación de la producción y el crecimiento socio-económico para el beneficio de la colectividad, especialmente de los más pobres y vulnerables".

Tras recordar el llamado del Papa a buscar la reconciliación, los Prelado recuerdan que la "la Conferencia Episcopal Venezolana, independiente y políticamente autónoma, sigue comprometida con la propuesta de un diálogo nacional".

Los Obispos animan a participar en las próximas elecciones municipales y destacaron que "el voto de cada uno de los ciudadanos es fundamental para la democracia".

Para concluir invocan "la protección de Nuestra Seńora. de Coromoto, Patrona de Venezuela, e impartimos con afecto nuestra bendición a todos los que residen en nuestro país".

AFTER THE UNSPEAKABLE, WE SPEAK HOPE. Support Catholic Online's response to Typhoon Haiyan in the Philippines. DONATE NOW ...


---
Copyright 2015 - Distributed by THE CALIFORNIA NETWORK
Pope Francis Prayer Intentions for April 2016
Universal:
Small Farmers: That small farmers may receive a just reward for their precious labor.
Evangelization:
African Christians: That Christians in Africa may give witness to love and faith in Jesus Christ amid political-religious conflicts.

By Kenya Sinclair (CALIFORNIA NETWORK)
A 7.8 magnitude earthquake devastated sections of Ecuador and left the death count at over 300 people. Over 2,000 destroyed buildings and ruined roads have been reported - and now survivors are sharing their harrowing experiences. LOS ANGELES, CA (Catholic Online) - As ... continue reading
---

By Kenya Sinclair (CALIFORNIA NETWORK)
After serving her country for eight years, former Argentina President Cristina Fernández de Kirchner has been accused of laundering hundreds of millions of dollars into oversea accounts. LOS ANGELES, CA (Catholic Online) - Former president Fernández de Kirchner has ... continue reading
---

By Kenya Sinclair (CALIFORNIA NETWORK)
Uruguay is considered a secular country and is known for its refusal to condone religious beliefs of any kind - yet there exists a debate concerning the erection of a Virgin Mary statue. LOS ANGELES, CA (Catholic Online) - Many in Uruguay stand on the country's ... continue reading
---

By Kenya Sinclair (CALIFORNIA NETWORK)
Sarah Parcak and her team set off on a journey to North America, where they expected to uncover Viking relics beneath over 1,000 years' of soil. LOS ANGELES, CA (Catholic Online) - Parcak used satellite images to search Northern America for irregularities in soil, each ... continue reading
---

By David Drudge (CALIFORNIA NETWORK)
Cuban state media has criticized Obama, calling him a "negro" and accusing him of attempting to incite rebellion and disorder in the communist state. LOS ANGELES, CA (California Network) - The Cuban paper, Havana Tribune, has published a scathing article criticizing ... continue reading
---

By David Drudge (CALIFORNIA NETWORK)
President Obama has made a downright dumb and embarrassing statement to Argentine youth during his visit to that country last week. The President claimed there was no difference between communism and capitalism. LOS ANGELES, CA (California Network) - In a bizarre ... continue reading
---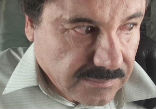 By Marshall Connolly (CALIFORNIA NETWORK)
Mexican drug lord, "El Chapo" visited the USA twice following his escape from a Mexican prison last July. According to his daughter, Rosa Guzman Ortiz, the cartel leader used the opportunity to visit family members living in the United States. LOS ANGELES, CA ... continue reading
---

By Kenya Sinclair (CALIFORNIA NETWORK)
While the United States fights to keep migrants from entering its borders illegally, the Obama administration has pledged $1 million to provide Cubans trapped in Costa Rica with water, food, sanitation kits and temporary housing. LOS ANGELES, CA (Catholic Online) - One ... continue reading
---

By Abigail James (CALIFORNIA NETWORK)
A 15-year-old Honduran girl is being referred to as "possessed by the Devil" by her family and friends after she threatened to kill her mother and suffered from severely violent convulsions in church. LOS ANGELES, CA (Catholic Online) - The unnamed girl was filmed on ... continue reading
---

By Catholic Online (CALIFORNIA NETWORK)
United States President Barack Obama will visit the Caribbean nation of Cuba as early as next month. This follows declarations of closer diplomatic ties between the U.S. and Cuba announced in December of 2014. In doing so, Obama will become the first U.S. ... continue reading
---
All Americas News