La religiosa francesa Yvonne Pierron recordó que el entonces Padre Jorge Mario Bergoglio, Superior Provincial de la Compańía de Jesús en Argentina, -hoy Papa Francisco- auxilió a la Congregación de las Misiones Extranjeras a la que pertenece, cuando se produjo el secuestro por parte de la dictadura argentina de dos de sus integrantes.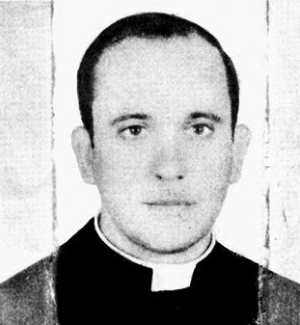 BUENOS AIRES (ACI/EWTN Noticias) - En declaraciones al diario argentino Clarín, la hermana Yvonne Pierron, ahora de 85 ańos, recordó que "Bergoglio nos ayudó mucho, se ocupó del caso y tomó contacto con la Embajada francesa".

La religiosa, que tiene una foto del Ché Guevara junto a su Biblia, recordó que "me alegré cuando lo eligieron. Primero, porque es latinoamericano, y que sea argentino me llena de orgullo, porque él ha sido un luchador para que todos seamos iguales".

La religiosa, nacida en Alsacia -entonces en Alemania y hoy en Francia- radica actualmente en la aldea guaraní Ojo de Agua, en Argentina.

Yvonne Pierron ingresó a las Misiones Extranjeras a los 17 ańos, llegando a Argentina en 1955.

Al llegar a Argentina y encontrar la dictadura pensó que "Hitler está acá, porque llegué después del golpe militar. Yo me acuerdo haber visto, justamente en la Plaza de Mayo, lo que vi en mi país durante la ocupación alemana de Francia: a los caballos adiestrados para matar a la gente con las patas".

A birth foretold: click here to learn more!


---
Copywriter 2015 - Distributed by THE NEWS CONSORTIUM
Pope Francis Prayer Intentions for July 2015
Universal:
That political responsibility may be lived at all levels as a high form of charity.
Evangelization:
That, amid social inequalities, Latin American Christians may bear witness to love for the poor and contribute to a more fraternal society.

By Linky C. (NEWS CONSORTIUM)
A 16-year-old girl, who began seeing visions of a goat and thought that her family was demonic, suffered from a horrific exorcism ritual led by a Pastor in Argentina. MUNTINLUPA CITY, PHILIPPINES (Catholic Online) - The teenager was brutally raped and had her eyes ... continue reading
---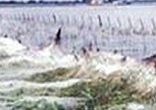 By Catholic Online (NEWS CONSORTIUM)
An Argentinean town has been inundated by spiders, which have spun prestigious webs. The webs have covered many areas, including bodies of water. The locals here call the webs "baba del diablo," or the "slime of the devil." LOS ANGELES, CA (Catholic Online) - ... continue reading
---

By Nikky Andres (NEWS CONSORTIUM)
Diana Sanchez, a well-known transsexual and political figure in Mexico City's leftist party PRD, wrote a letter to Mexico's Primate, Cardinal Norberto Rivera insisting he and other cardinals "obey" the Pope in "abstaining from discriminating and judging homosexuals." ... continue reading
---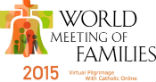 By Catholic Online (NEWS CONSORTIUM)
Do you wish you could join Pope Francis in Philadelphia? Every available berth may be taken, but there is good news, you can still join him on a pilgrimage of your own! Pope Francis will be in Philadelphia on September 26-27 for the World Meeting of Families. An ... continue reading
---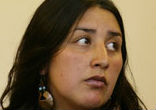 By CNA/EWTN News
Women in a new video released in Chile said that mothers facing difficult pregnancies need compassion and care from society, not abortion. Santiago, Chile (CNA) - "I became pregnant after I was sexually assaulted by a stranger, and it was a traumatic experience," ... continue reading
---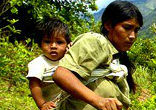 By Anastasia Moloney, Thomson Reuters Foundation
Peruvian Special Forces rescued 26 children and 13 women, some of whom had been raped and held captive for three decades, when they raided a southeastern jungle camp of the left-wing Shining Path rebel group. BOGOTA (Thomson Reuters Foundation) - "Many of these ... continue reading
---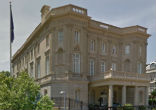 By Matt Hadro, CNA/EWTN News
The U.S. and Cuba formally re-established diplomatic ties for the first time since 1961 on Monday; a groundbreaking development advocated by Catholic bishops from both countries and set in motion by Pope Francis. Washington D.C. (CNA/EWTN News) - "It's an ... continue reading
---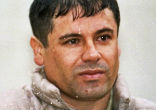 By Catholic Online (NEWS CONSORTIUM)
Most were dismayed - but many were not surprised with the escape of Mexican drug cartel kingpin Joaquin "El Chapo" Guzman from maximum-security prison last week. Mexico is notorious for having one of the most corrupt governments in the world. LOS ANGELES, ... continue reading
---

By Hannah Marfil (NEWS CONSORTIUM)
For the second time in 14 years, the most powerful drug trafficker in Mexico and FBI's Public Enemy No. 1 has escaped prison using a tunnel. After Joaquin "El Chapo" Guzman was confirmed to have escaped from the country's most secured prison, the largest manhunt in ... continue reading
---

By Talia Ramos (NEWS CONSORTIUM)
During Pope Francis' recent visit in South America, there were claims he requested to chew some coca leaves to help him cope with the high altitude. Bolivian authorities stated earlier that the Pope made the request during his stay in La Paz, but the Pontiff clarified ... continue reading
---
All Americas News