La religiosa francesa Yvonne Pierron recordó que el entonces Padre Jorge Mario Bergoglio, Superior Provincial de la Compańía de Jesús en Argentina, -hoy Papa Francisco- auxilió a la Congregación de las Misiones Extranjeras a la que pertenece, cuando se produjo el secuestro por parte de la dictadura argentina de dos de sus integrantes.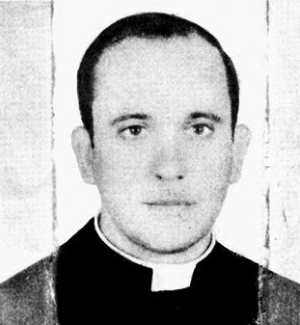 BUENOS AIRES (ACI/EWTN Noticias) - En declaraciones al diario argentino Clarín, la hermana Yvonne Pierron, ahora de 85 ańos, recordó que "Bergoglio nos ayudó mucho, se ocupó del caso y tomó contacto con la Embajada francesa".

La religiosa, que tiene una foto del Ché Guevara junto a su Biblia, recordó que "me alegré cuando lo eligieron. Primero, porque es latinoamericano, y que sea argentino me llena de orgullo, porque él ha sido un luchador para que todos seamos iguales".

La religiosa, nacida en Alsacia -entonces en Alemania y hoy en Francia- radica actualmente en la aldea guaraní Ojo de Agua, en Argentina.

Yvonne Pierron ingresó a las Misiones Extranjeras a los 17 ańos, llegando a Argentina en 1955.

Al llegar a Argentina y encontrar la dictadura pensó que "Hitler está acá, porque llegué después del golpe militar. Yo me acuerdo haber visto, justamente en la Plaza de Mayo, lo que vi en mi país durante la ocupación alemana de Francia: a los caballos adiestrados para matar a la gente con las patas".

A birth foretold: click here to learn more!


---
Copywriter 2015 - Distributed by THE NEWS CONSORTIUM
Pope Francis Prayer Intentions for June 2015
Universal:
That immigrants and refugees may find welcome and respect in the countries to which they come.
Evangelization:
That the personal encounter with Jesus may arouse in many young people the desire to offer their own lives in priesthood or consecrated life.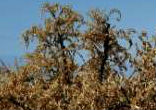 By Catholic Online (NEWS CONSORTIUM)
From the eastern Caribbean island of St. Lucia, to Cuba to Puerto Rico, the Caribbean is suffering from what is described as a "bone-dry" summer. Crops are withering and dying in the worst drought to hit the region in five years. LOS ANGELES, CA (Catholic ... continue reading
---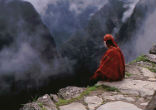 By Catholic Online (NEWS CONSORTIUM)
Modern man has a lot to learn from the ancient Incas. As a testament to their engineering and water management skills, the great Inka Road - more than 500 years old, and criss-crossing through six nations of Colombia, Ecuador, Peru, Bolivia, Chile and Argentina ... continue reading
---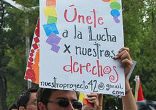 By Catholic Online (NEWS CONSORTIUM)
Declaring the definition of marriage as only the union of a man and a woman as discriminatory and unconstitutional, Mexico's Supreme Court has legalized same-sex marriage for all 31 states. LOS ANGELES, CA (Catholic Online) - "Procreation" was not a purpose for ... continue reading
---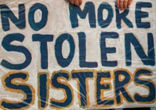 By Catholic Online (NEWS CONSORTIUM)
Canada's aboriginal women are frequently marginalized and under-represented in the Great White North. Tragically, the one thing that these women are over represented in is Canada's homicide rate. While comprising only 4.3 percent of the female population, ... continue reading
---

By Matt Waterson (NEWS CONSORTIUM)
The high level of violence and crime in Mexico, as well as the government corruption and ability of drug cartels to run portions of the country with immunity have led some senior officials in the Catholic Church to fear that the country is totally at the mercy of ... continue reading
---

By Hannah Marfil (NEWS CONSORTIUM)
Mythologically believed to be descendants of the sun, as its "grandchildren," albinos must be kept away from the sun as it can cause them a painful, slow death. With sensitive skin and eyes, they are physically endangered by the sun. Albino children only get to ... continue reading
---
By Talia Ramos (NEWS CONSORTIUM)
Held without bail and charged as adults with rape, assault, sexual abuse, robbery and other crimes, three teenagers from the MS-13 gang plead "not guilty." Bryan Larios, 18, Joel Escobar, 17, and Jose Cornejo, 17, reportedly raped a 16-year-old girl after threatening ... continue reading
---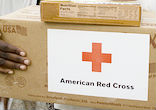 By Stella Dawson, Thomson Reuters Foundation
The Red Cross has defended its work in Haiti following a devastating earthquake five years ago after a media investigation found it had only built six houses despite raising nearly half a billion dollars in donations. WASHINGTON (Thomson Reuters Foundation) - ... continue reading
---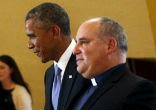 By Catholic Online (NEWS CONSORTIUM)
In his visit to Miami, U.S. President Barack Obama has promised Cuban priest Father Juan Rumin Dominguez that he will defend human rights. While the president restored diplomatic relations with Cuba late last year, the president reiterated that Cuba's human ... continue reading
---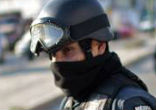 By Catholic Online (NEWS CONSORTIUM)
A three-hour gun battle between government forces and a drug cartel at a ranch in the western Mexican state of Michoacan has ended with 43 shot and killed. Suspected gang members and police began a massive standoff. According to authorities, only one of the dead ... continue reading
---
All Americas News