Massive mudslide in Sierra Leone impacts 9,000 people, Catholic Relief Services, Red Cross, aiding survivors
---
A massive mudslide in Sierra Leone's capital city has left hundreds dead and thousands homeless, with relief agencies hurrying to respond.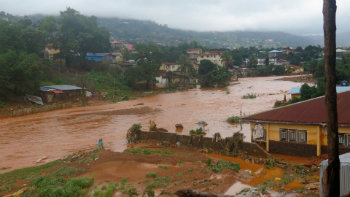 Flooding has caused a massive in Sierra Leone which has killed hundreds of people.
Freetown, Sierra Leone (CNA/EWTN News) - "There are people whose entire families have gone missing. There is a real sense of despair. Right now, people are in a complete state of shock," said Idalia Amaya, deputy head of programs and emergency response coordinator for Catholic Relief Services.
"The devastation is like nothing we've seen before. Entire neighborhoods have been washed away," she added.
More than 600 people are missing and at least 300 are dead after a massive mudslide early Monday morning in Freetown. Some bodies were swept into the sea. The death toll has overwhelmed some mortuaries.
Thousands more people have lost their homes, as well as family members.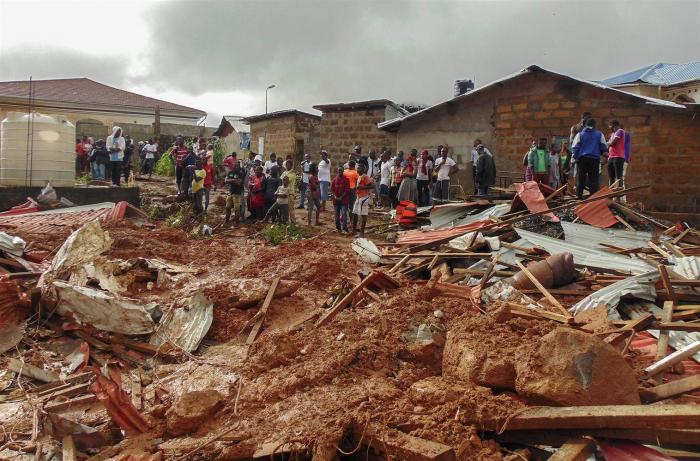 Rescue workers have been searching for survivors in the mud and debris. Hundreds are still missing.
"I ran away from the house, leaving behind my family," a grieving survivor, Fatmata Kamara told The Associated Press. "I am the only one that has survived, as my house and dozens of others were covered with mud and boulders."
Heavy rains appeared to have triggered the disaster on the hillside.
Rescuers dug in the thick mud with their bare hands to try to find survivors.
An estimated 9,000 people were affected.
Abdul Nasir, program coordinator for the International Federation of Red Cross and Red Crescent Societies, described the disaster: "A river of mud came out of nowhere and swallowed entire communities, just wiped them away."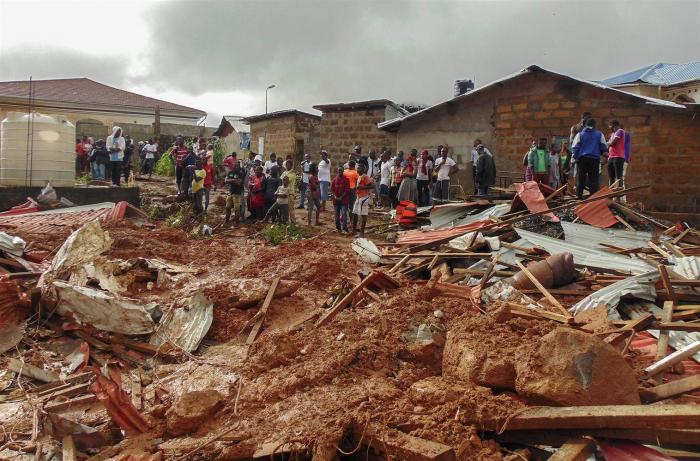 Rescue workers have been searching for survivors in the mud and debris. Hundreds are still missing.
"We are racing against time, more flooding and the risk of disease to help these affected communities survive and cope with their loss," he warned.
To provide immediate aid, Catholic Relief Services will give food, water, and mattresses to survivors. The agency will support the government and religious leaders by providing dignified burials for the deceased, including burial teams and grave diggers.
The teams' members took part in Catholic Relief Services' Ebola response in 2014.
Amaya, the CRS emergency response coordinator, reflected on the situation in the country.
"People here have already experienced so much trauma having lived through war and then Ebola, and now this," she said. "But at the same time, people from Sierra Leone are incredibly resilient and I know that with the proper support they will overcome this latest tragedy."
---
Copyright 2018 - Distributed by THE CALIFORNIA NETWORK
Pope Francis Prayer Intentions for July 2018
Priests and their Pastoral Ministry.
That priests, who experience fatigue and loneliness in their pastoral work, may find help and comfort in their intimacy with the Lord and in their friendship with their brother priests.
---
---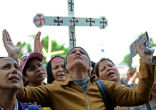 Among the 331 candidates for the 2018 Nobel Peace Prize are the Copts, the Christian ethnoreligious group of Egypt. Oslo, Norway (CNA/EWTN ... continue reading
---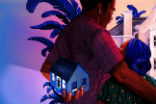 Polygamy has long been practiced in Zimbabwe's rural areas, but it's becoming more common in urban areas, too. In this story, women and men ... continue reading
---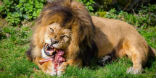 Lions have killed and devoured three poachers in the Sibuya Game Reserve in South Africa. The poachers were believed to be in search ... continue reading
---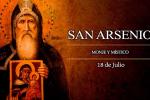 Des champs de mais emplissent une large vallee dans la grande partie de l' ouest de ce pays riche en terres agricoles fertiles. Des bords ... continue reading
---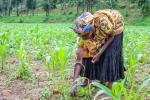 There's a wide valley filled with maize fields in the western swath of this agriculturally fertile country. Water-filled ditches run along ... continue reading
---