The violence Ethiopian women suffer at the hands of Muslim men will simply shock you
---
Even then WHO is shocked.
The World Health Organization has issued a report on domestic violence in Ethiopia as part of a global study on violence towards women. The findings will shock you.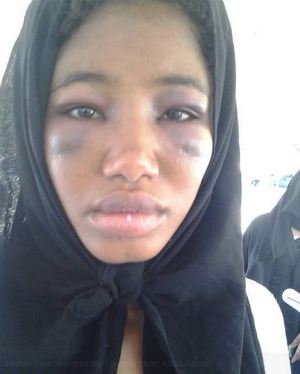 Ethiopian women report that violence is rampant in their homes.
LOS ANGELES, CA (Catholic Online) - The World Health Organization (WHO) has compiled a study that examines the state of women's health in many countries around the globe. It's report for Ethiopia is particularly shocking, revealing an epidemic of violence against women that is so bad, it is commonplace.
Specially-trained female investigators interviewed thousands of women across the rural regions in Ethiopia where Islam is prevalent, and found that where they were commonly subject to physical and sexual abuse. Physical abuse was defined as any kind of harmful or potentially harmful physical contact or the threat of such contact. It included the use of objects and weapons as well as hands and feet.
Protect Christians from genocide, donate now!
Sexual violence was defined as sexual contact the woman felt was humiliating or degrading and was against her will.
The findings were shocking.
Half, 49 percent, of all women in Ethiopia with partners have experienced direct physical violence as a part of their relationship. An astounding 59 percent reported sexual violence. Overall, 71 percent, nearly three quarters of all women, experience some kind of violence at the hands of their partners, usually husbands.
About 39 percent report suffering injuries requiring some level of attention.
The shocking statistics don't end there. Eight percent of pregnant women report suffering violence, with the perpetrator being the father of the unborn child 98 percent of the time.
Five percent of women reported being abused by their fathers after the age of 15 and one percent reported being molested by their fathers.
These statistics seemed low to interviewers so women were given an anonymous means of reporting the truth. When women were permitted to respond anonymously by sealing answers into an unmarked envelope, the number of women reporting sexual abuse before the age of 15 jumped from one percent to seven.
A shocking 39 percent of these women say they have never spoken to anyone about their abuse. The number of women who have sought help or protection from the authorities is frighteningly low, with just two percent approaching the police and one percent taking their abuse to court.
The common thread in most of these abuse cases was Islam. Muslims have a traditional disrespect for women which is codified in their Quran and practices. Islam may be the most misogynistic religion in the world.
Naturally, liberal Muslims will protest this finding, however liberal Muslims are not considered Muslims by traditionalists, but rather apostates. Traditional Islam, as practiced by many Islamic peoples, and a few governments, is oppressive to women, and at times, downright deadly.
---
Copyright 2018 - Distributed by THE CALIFORNIA NETWORK
Pope Francis Prayer Intentions for July 2018
Priests and their Pastoral Ministry.
That priests, who experience fatigue and loneliness in their pastoral work, may find help and comfort in their intimacy with the Lord and in their friendship with their brother priests.
---
---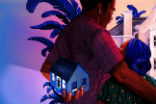 Polygamy has long been practiced in Zimbabwe's rural areas, but it's becoming more common in urban areas, too. In this story, women and men ... continue reading
---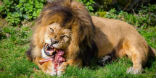 Lions have killed and devoured three poachers in the Sibuya Game Reserve in South Africa. The poachers were believed to be in search ... continue reading
---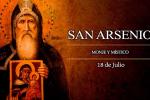 Des champs de mais emplissent une large vallee dans la grande partie de l' ouest de ce pays riche en terres agricoles fertiles. Des bords ... continue reading
---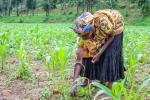 There's a wide valley filled with maize fields in the western swath of this agriculturally fertile country. Water-filled ditches run along ... continue reading
---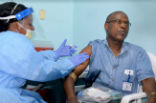 The World Health Organization is on alert following the outbreak of Ebola from a village in the Democratic Republic of Congo. The disease ... continue reading
---