Was Jesus' portrait minted on ancient coins?
---
A Biblical historian believes a coin depicts an image of Christ.
An ancient coin may depict the only accurate portrait of Christ in the world.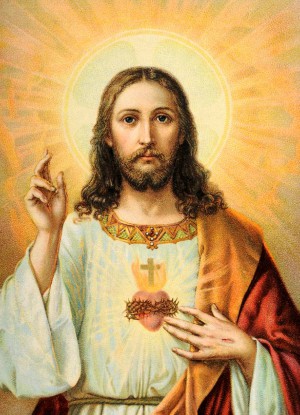 A 24mm-wide coin from the first century AD may be the only accurate portrait of Jesus ever made.
LOS ANGELES, CA (Catholic Online) - For years, historians believed the face of an ancient coin featured that of King Manu, who ruled the Mesopotamian kingdom of Edessa, which is now the southeastern portion of modern day Turkey.
Ralph Ellis, a Biblical historian, believes Manu and Jesus Christ may have been the same person.
Ellis believes if Manu and Christ are one and the same, then it would be "one of the most important discoveries in modern history."
Ellis studied the lives of each man and cross-referenced recorded and anecdotal evidence alike to come to the conclusion that the overlapping similarities are too numerous to be coincidence.
The studies and cross-references occurred over a period of nearly thirty years, leaving Ellis convinced "beyond any reasonable doubt" that the men called "King Izas Manu" and "(King) Jesus Emmanuel" are, in fact, the same person.
If his theory is correct, the coin's face may contain the only accurate portrait of Jesus Christ.
As there is no detailed physical description of Christ in the Bible, most artwork featuring Jesus is the artist's interpretation of his appearance.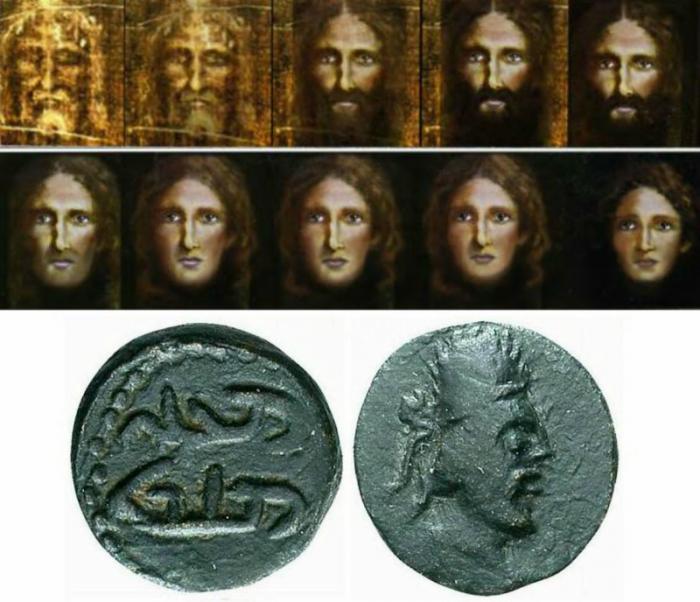 Does this coin depict an accurate portrait of Jesus Christ ((M,nzen & Medallion GmbH/SWNS))?
The familiar image of a pale-skinned Christ with flowing brown hair dressed in a white robe is believed to have been invented in 6th-century A.D. but became extremely popular.
Ellis' findings were revealed in his book "Jesus, King of Edessa," which was published in the UK but has not been acknowledged by other historians.
Ellis claims Jesus may have actually been a warrior king called Izas Manu of Edessa and Adiabene, who fought to free Judea and its people from the Roman empire.
Obviously, Ellis will need to fight significantly harder to have his theory recognized, as historians around the world admit they believe Christ walked the earth but was not a warrior in the way Izas Manu was.
Ellis' claims were further debunked when he claimed, "the coin is the icing on the cake, and at last helps build up a strong case for the true identity and genealogy of the biblical Jesus."
The coin proves nothing, as he has made assumptions based on similarities between Christ's life and Manu's.
Perhaps one day, he will discover more evidence of Christ's existence. In the meantime, believers are happy to turn to one of the most amazing historic records of all time: The Holy Bible.
---
Copyright 2018 - Distributed by THE CALIFORNIA NETWORK
Pope Francis Prayer Intentions for July 2018
Priests and their Pastoral Ministry.
That priests, who experience fatigue and loneliness in their pastoral work, may find help and comfort in their intimacy with the Lord and in their friendship with their brother priests.
---
---