St. Peter of Damascus (ca. 675-ca. 749) wrote regarding the moral law of God: "We have the duty of keeping the commandments--or, rather, being kept by them."  St. Peter realized that by keeping the natural moral law, we both keep a duty to God and keep ourselves.  By disobeying the natural moral, we not only disobey God, but we also lose ourselves.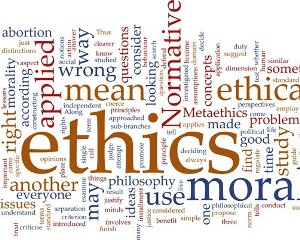 CORPUS CHRISTI, TX (Catholic Online) - One of the greatest of all modern misconceptions about the natural moral law--a law that is founded upon human nature, its sound inclinations, and right reason--is that it restricts or encumbers freedom.  In fact, this view prevails in modern life.  It is one of modernity's shibboleths. 

Indeed, it is hardly a stretch to say that one of modernity's distinguishing features is the common will that there must not be such a thing as the natural moral law.  There must not be such a thing, the modern story line goes, because such a concept necessarily restricts or enslaves man.  It limits his freedom.  Hence, man must be rid of it.

"Man is born free" of all law and custom, Rousseau declared in modernity's cri de coeur, "yet everywhere he is in chains!"  Modern man thus wanted moral emancipation, saw it as a good devoutly to be wished for, and over the centuries believes he has achieved it. 

Immanuel Kant wrote in his famous essay, "What is Enlightenment," that "Enlightenment is man's release from his self-incurred not-being-of-age (Unmündigkeit)."  "Not-being-of-age (Unmündigkeit)," Kant goes on to explain, "is man's inability to make use of his understanding without direction from another." 

This was Kant's essential message:  Grow up and get rid of restrictions and directions that are imposed upon you from the outside--whether that be traditions of the elders, the natural moral law, the teachings of the Church, or the revealed commandments of God.

This unyoking from the natural moral law and received moral teachings took place over a number of generations, but by the mid-20th century it was apparent to the moral theologian Dietrich Bonhoeffer that we had arrived.  It was he who, drawing from Kant's Essay "What is Enlightenment," famously stated that man had finally "come of age," was fully mündig. 

By the mid-20th century, the emancipation from moral law was, from a practical perspective, complete, a fait accompli.

This is what the Enlightenment, at least from its vantage point, was all about: coming of age, Mündigkeit.  But for the Catholic--who saw things perched upon his city on a hill and believed himself the salt of the earth--this was not growing up.  It was to go from Fiat! to Non serviam!  It was Deviltalk. 

In the Enlightenment view, man had no need of any religious or even natural tutors, much less restrictions on his freedom of action.  These two sources of moral law--the modern argument went and still goes--are imposed from without and so are an imposition on man's freedom.

Modern man yearns for autonomy.  It is modern man's "god."  In reality, it is self-idolatry, a sort of self-worship, self-divinization.  You shall become as gods--goes the Devil's suasive song disguised in the fancy words of the Enlightenment philosophes--knowing good and evil. 

The faithful Catholic was not fooled.  He had heard it all before: in the third chapter of the book of Genesis, to be precise.  Popes fulminated against it, but no one but saints and the faithful heard.  The modern world laughed.  The Popes were called regressive.

Finally, this way of thinking so infiltrated into the church and captured the minds of many a moral theologian that a Pope-Blessed John Paul II-took the historically unprecedented step of writing an encyclical on the natural moral law: Veritatis splendor.  It is a must read for any educated Catholic.

The word "autonomy"--which is the central feature of modern ethics--is itself an artifice of the Enlightenment, at least as used in moral philosophy.  The word comes from the joinder of two Greek words, "autos" meaning self and "nomos," meaning law. 

Autonomy: we are our own legislators when we are autonomous.  We make our own values.  We answer to no one but ourselves.  This circuitous, self-regarding, moral reasoning does not bode well.  It contains within itself a massive conflict of interest.  Without an extraneous measure, there is no measure.  Man is then the measure of all things.

But man is inherently fickle and unstable, and a law based upon fickleness is not law.  When the moral law is what we want, then there is no real moral law at all, for the moral law is sometimes what we, who suffer from disordered desires, don't want.

Because modern man wants to be autonomous in this illegitimate way, any law which he does not impose upon himself is viewed with suspicion.  Such a law is seen as "external" or "other" to man, and so is believed to limit his freedom.  Such laws are labeled heteronomous.  This word was also coined in the Enlightenment and is the result of the joinder of the Greek word "hetero," meaning "other," and "nomos."  Someone else--an "Other"--is our legislator.  And this--in modern man's belief--is a very bad thing.  It is Unmündigkeit.

Of course, modern man at first rebelled only against religious law, emphasizing only the law of "pure reason."  A large part of the impetus was not evil, but was an effort to find some common moral ground after the theological devastation brought in by the Protestant revolt and the social devastation brought about by the "Wars of Religion."  But the road to hell is paved with good intentions, as they say.

Kant was and still is the most famous of the exponents of this new natural law which was not a natural law at all.  For it was a law based upon "pure reason."  That is to say, it was allegedly a "distilled" reason, free of any natural, social, traditional, or religious accretions or concepts.  Certainly, any authority outside man was anathematized. 

However, "pure reason" is not something that really exists.  It does not exist because man is not unbodified reason, but his reason is always bodified.  And reason ignores the body at its peril, just like the body ignores reason at its peril.  Reason is not meaningless, but neither is the body.  To get the full meaning of man, you better keep a tight hold on both reason and body while doing any kind of moral thinking.

Slowly, however, even a law based upon "pure reason" came to be seen as unduly restrictive.  Kant's duty-based ethics, which at least entertained moral absolutes, gave way to utilitarian ethics, an relativistic ethics which has no moral absolutes.  In fact, it is an ethics that is not really an ethics.  It is a assort of inhuman mathematics.  It is the nadir of ethical thinking if it be ethical thinking at all. 

Alas--except for miscreants such as faithful Catholics some of whom might even say Eheu!--we are all utilitarians now.  

Modernly, moral law is always a matter of cost and benefits, and sociologists and other social scientists, along with political pollsters, help with this specious (im)moral calculus.  St. Paul--who taught quite plainly that you may not do evil so that good can come out of it (Rom. 3:8)--is old school.  There are no real moral absolutes in the utilitarian world. 

As a moral theory, utilitarianism which rejects moral absolutes is a pathology.  It is evil.  That's why as a society we kill innocent babies.  Utilitarianism justifies killing babies.  But there really is no morality to speak of when you kill innocent babies.  Give up the charade, utilitarians.  You are morally dead when you think killing innocent babies is fine.  If you can justify killing babies, you can justify anything.

All this modern moral muddle we call modern ethics--the vaunting of autonomy, the phobia of heteronomy, the adoption of moral utilitarianism--is based upon a fundamental error.
 
That error supposes a false dichotomy between the natural moral law and freedom.  Law--including moral law--is seen by moderns as opposed to freedom.   An objective moral law and freedom are viewed as contraries.  And this is wrong.

In fact, moral law and freedom are the opposite sides of the same coin.  You cannot have freedom without following the natural moral law, just like you cannot have a natural moral law if you are not free.  It is our being and human nature--a gift of God--which implies freedom--a gift of God--which implies morality--a gift of God.  A tripartite gift from the triune God.

It is therefore a false dichotomy to sever the natural moral law and freedom and place them in opposition to each other.  It is not duty to God--or our nature of which He is the Creator--above our freedom; nor is it our freedom above duty to God or our nature. 

For this reason, keeping the natural moral law is always in our best interest, always yields the greatest freedom, because keeping the natural moral is always to our good. 

Keeping the natural moral law or the commandments of God (they are the same thing) keep us human.  Disobeying the natural moral law makes us less human, and therefore also less free.

As St. Peter of Damascus put it: "We have the duty of keeping the commandments--or, rather, being kept by them."  St. Peter of Damascus realized the keeping the natural moral law is both in keeping with our duty to God as well as to our own good. 

By keeping the natural moral law, we keep ourselves.  By disobeying the natural moral law, we lose ourselves.

-----

Andrew M. Greenwell is an attorney licensed to practice law in Texas, practicing in Corpus Christi, Texas.  He is married with three children.  He maintains a blog entirely devoted to the natural law called Lex Christianorum.  You can contact Andrew at agreenwell@harris-greenwell.com.
---
Copyright 2016 - Distributed by THE CALIFORNIA NETWORK
Pope Francis Prayer Intentions for May 2016
Universal:
Respect for Women: That in every country of the world, women may be honored and respected and that their essential contribution to society may be highly esteemed.
Evangelization:
Holy Rosary: That families, communities, and groups may pray the Holy Rosary for evangelization and peace.

By Tony Magliano
The best way to remember those who have been killed in battle is to work for the day when others will no longer be sent to take their place. Prayerfully reflecting on how to move away from war and war preparation should be central to every Memorial Day.Why do ... continue reading
---

By Ann Scneible (CNA/EWTN News)
The feast of the Holy Trinity is an invitation for us to commit to enriching our everyday relationships by promoting communion, consolation, and mercy, Pope Francis said during his weekly Sunday Angelus address. Vatican City, Rome (CNA/EWTN News) - "Our being created ... continue reading
---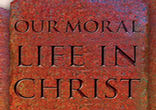 By Deacon Keith Fournier
What we choose determines who we become. Choosing what is good changes the chooser, empowering him or her to proceed along the pathways of virtue and develop the habitus - or habits- which promote Christian character. The Catechism of the Catholic Church ... continue reading
---

By Marshall Connolly (CALIFORNIA NETWORK)
Ever since the reveal of the Third Secret of Fatima in 2000, several people have insisted there's more to the secret than what the public was told. These rumors have taken a life of their own, prompting the Holy See to speak out against them. LOS ANGELES, CA (Catholic ... continue reading
---

By (CNA/EWTN News)
Recognizing the difference between a person who's possessed and a person struggling with a mental illness or other infirmity is a vital part of the ministry of exorcism, according to a long-time exorcist and priest. Rome, Italy (CNA/EWTN News) - Father Cipriano de Meo, ... continue reading
---

By (CNA/EWTN News)
It's a major miracle that you've probably never heard of. Lima, Peru (CNA/EWTN News) - On Sunday, Oct. 3, 1847, more than 2,000 people in Ocotlán, Mexico saw a perfect image of Jesus Christ crucified that appeared in the sky for more than 30 minutes.Approved by the ... continue reading
---

By (CNA/EWTN News)
During his Mass on Thursday, Pope Francis preached a warning to the rich who oppress the poor, focusing on employers who accumulate wealth by misusing those who work for them. Vatican City, Rome (CNA/EWTN News) - "We consider this drama of today: the exploitation of ... continue reading
---

By Kenya Sinclair (CALIFORNIA NETWORK)
William Friedkin, the director of famous horror film "The Exorcist," described a time he was invited to document a real exorcism at the Vatican. LOS ANGELES, CA (Catholic Online) - According to AFP, Friedkin shared his experience at the Cannes film festival Thursday ... continue reading
---

By Kenya Sinclair (CALIFORNIA NETWORK)
We all have bad days - but did you know the devil preys on you when you are the most vulnerable? LOS ANGELES, CA (Catholic Online) - Life is never easy for long. Children, work, school and illness often interfere with the plans we've made for ourselves, and it is ... continue reading
---

By Adelaide Mena (CNA/EWTN News)
Speaking in Washington, D.C. on Tuesday, Cardinal Robert Sarah enjoined Catholics to resist "ideological colonization" and the removal of God from society, in order to help the Church resist threats to the family and religious freedom around the world. Washington D.C., ... continue reading
---
All Living Faith News