Polio? Rickets? Here's why Victorian-era diseases are coming back
---
Poor nutrition, anti-vaccination movement, a lack of sanitation are contributing factors.
Victorian-era diseases are making a comeback. Declining public health standards, poverty, and skipping vaccinations are to blame. Polio, rickets, measles, syphilis, and gonorrhea are coming back.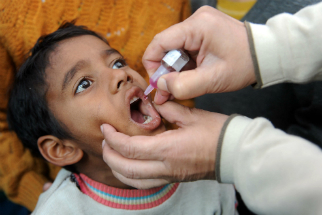 Vaccinations are essential to eradicaitng diseases like polio.
LOS ANGELES, CA (California Network) - A case of polio has been reported in Venezuela, where government collapse and poverty have caused a public health crisis. Venezuela is a hotbed of infectious diseases due to high rates of malnutrition and low rates of vaccination. 
The victim is a child, who officials say has not been vaccinated. Polio is a serious disease and can be fatal in about 1 in 100 cases. Polio was almost eradicated and was on track to follow smallpox and rinderpest to extinction, but there are a few places where the disease remains. People, beset by poverty and mistrust for vaccinations often skip getting vaccinated and are therefore vulnerable. 
The disease exists in the wild, and not just in human hosts, making ongoing vaccinations essential to eradication. 
Polio isn't the only disease coming back. Despite living in a world with unprecedented wealth and productivity, the scandalous distribution of those riches has millions of people without decent nutrition. Diseases like rickets and gout have returned due to poor nutrition. It isn't just the poor suffering, but the rich too. Malnutrition has become bad enough in the developed world that people are suffering because they are not eating a balanced diet. 
Sexually transmitted diseases are also on the rise due to promiscuity. Some diseases, like syphilis and gonorrhea, are returning because so many people are engaged in risky behavior.  Typically, these diseases can be cured with antibiotics, but resistant strains have emerged which are very difficult to cure. It is possible if such diseases spread into regions with poor health infrastructure they could become deadly again. 
Sanitation is a key factor in eradicating and preventing disease. Government collapse in places like Venezuela is compromising sanitation, causing disease. It is critical for basic infrastructure to be restored. 
Comprehensive healthcare matters so that people get their vaccinations and treatments without barriers. Geography, expense, and a lack of available resources must all be overcome. 
Finally, people need to get their vaccinations and other treatments. Vaccination is a cornerstone of modern public health and while a few people cannot get vaccinated due to sincere medical or religious concerns, most people can and should be vaccinated. A growing number of people who are choosing to skip vaccinations due to misinformation are becoming a public health hazard, threatening to compromise herd immunity. Such people are generally not a danger to the vaccinated, but not all people can be vaccinated. Some people have compromised immune systems, and in a small number of cases, the vaccinations may not work at all. Diminished public vaccination rates threaten these people as well as small children who cannot yet be fully vaccinated. All people should consult with their doctors to make a properly informed decision over whether or not to vaccinate. 
---
Copyright 2018 - Distributed by THE CALIFORNIA NETWORK
Pope Francis Prayer Intentions for July 2018
Priests and their Pastoral Ministry.
That priests, who experience fatigue and loneliness in their pastoral work, may find help and comfort in their intimacy with the Lord and in their friendship with their brother priests.
---
---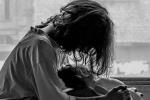 The Afiya Center, una organizacion promotora del aborto con sede en Dallas, Texas (Estados Unidos), ha generado indignacion de varios ... continue reading
---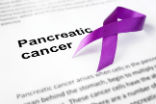 Researchers in the UK may have discovered a cure for pancreatic cancer, at least in mice. The cure shows promise for humans and trials ... continue reading
---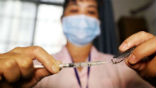 Vaccines, a cornerstone of modern medicine, are being regarded with skepticism by a growing segment of the population. There are fears that ... continue reading
---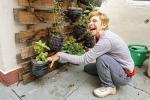 En el Centro de Dia, un centro administrado por la Fundacion IPNA, una organizacion sin animo de lucro local, algunas personas se reunen en ... continue reading
---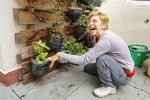 At Centro de Dia, a center run by local nonprofit Fundacion IPNA, people gather in a dining hall. The day has just started, and breakfast ... continue reading
---