Stem cell study provides new hope for MS patients
---
Stem cells have the potential to revolutionize healthcare.
A new study involving patients in four countries has discovered that stem cells may stop multiple sclerosis and can even relieve symptoms. The study could become the basis for a new treatment that may help millions of people suffering from MS.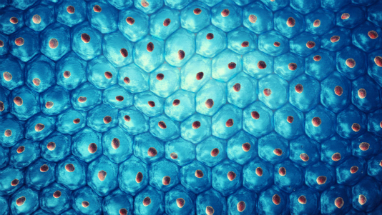 LOS ANGELES, CA (California Network) - According to a new study, there's renewed hope for people with multiple sclerosis (MS).  A study performed by doctors from Brazil, Sweden, the UK, and the USA, has found that stem cells can stop MS and relieve symptoms. 
The study was performed on 100 patients and found that drugs were only 40 percent effective in relieving symptoms, but stem cell treatments were 94 percent effective in stopping the progression of the disease and even reversed symptoms. 
The study used a procedure called hematopoietic stem cell transplantation to achieve the result. Doctors first used chemotherapy to kill patient's immune systems. This was an essential first step since MS symptoms are caused by the immune system attacking the myelin sheath that surrounds nerves. When that sheath is eroded, the nerves become exposed and this exposure interferes with the transmission of electrical signals from the brain to the body. 
With the immune system killed, stem cells taken from bone marrow donors are injected into the patient's marrow where they regenerate a new immune system without the defective programming that causes it to attack the myelin. 
It is important to note that the stem cells used in the procedure were not taken from aborted children but instead come from donated marrow. The use of aborted children for stem cells has been largely phased out since doctors are now able to source stem cells from a wide variety of tissue. Some patients can even have their own stem cells harvested from their bodies, have those cells multiplied, and injected to regrow tissue within their bodies.
Patients who received the stem cell treatment enjoyed a 94 percent success rate. Prof Richard Burt, the lead investigator from the Northwestern University Chicago, told the BBC in an interview: "The data is stunningly in favor of transplant against the best available drugs - the neurological community has been skeptical about this treatment, but these results will change that."
The study has not been published in a peer-reviewed journal as of yet, but the announcement was made at the annual meeting of the European Society for Bone and Marrow Transplantation in Lisbon, Portugal. It is expected the study will be submitted for peer-review shortly. If other studies can replicate the findings then the new treatment could replace current treatments which are only marginally effective by comparison. 
Scientists have long known that stem cells are responsible for healing the body and maintaining our youth. As babies we have a high concentration of stem cells in our bodies, which is why minor scars we receive as children often heal quickly and fade before adulthood. As we age, the number of stem cells decreases so that damaged tissue takes longer to heal and does not heal completely. Eventually, the rate of wear and tear on the body overwhelms the rate of stem cell regeneration and we suffer a slow decline into old age. 
Today, doctors have managed to develop the means to ethically harvest stem cells and to replicate them in the laboratory. Stem cells can be injected into the body to regenerate tissue. Athletes are using injections to rejuvenate joints and repair sports injuries. Additional research is ongoing as doctors speculate stem cells could help paralyzed patients to regain control over their limbs, to help others regrow damaged organs, and even slow the progression of aging. 
As shown in this study, drugs can only mask symptoms, but stem cells have the potential to heal. It is becoming increasingly apparent that stem cells are on the verge of revolutionizing medicine as we know it. 
---
Copyright 2018 - Distributed by THE CALIFORNIA NETWORK
Pope Francis Prayer Intentions for July 2018
Priests and their Pastoral Ministry.
That priests, who experience fatigue and loneliness in their pastoral work, may find help and comfort in their intimacy with the Lord and in their friendship with their brother priests.
---
---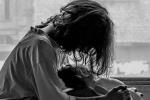 The Afiya Center, una organizacion promotora del aborto con sede en Dallas, Texas (Estados Unidos), ha generado indignacion de varios ... continue reading
---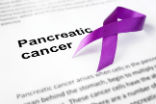 Researchers in the UK may have discovered a cure for pancreatic cancer, at least in mice. The cure shows promise for humans and trials ... continue reading
---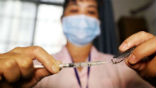 Vaccines, a cornerstone of modern medicine, are being regarded with skepticism by a growing segment of the population. There are fears that ... continue reading
---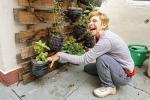 En el Centro de Dia, un centro administrado por la Fundacion IPNA, una organizacion sin animo de lucro local, algunas personas se reunen en ... continue reading
---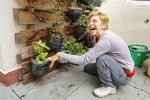 At Centro de Dia, a center run by local nonprofit Fundacion IPNA, people gather in a dining hall. The day has just started, and breakfast ... continue reading
---